Nembutal Addiction Treatment & Rehabs Near Me
Nembutal is a prescription medication that is sometimes used for short-term treatment of insomnia. It may also be used as a preanesthetic, or for the emergency treatment of seizures. Nembutal is a barbiturate that can become addictive with extended or heavy use, and the help of a Nembutal rehab program is often needed once someone decides to break his or her addiction. With a rehabilitation program, medical assistance is provided from the detoxification stage forward, working with the addict to remove the drug from his or her system and then developing ways of avoiding a relapse.
Inpatient Nembutal Addiction Treatment vs. Outpatient Clinics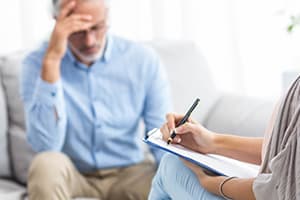 Treatment for Nembutal addiction is usually done on an inpatient basis. In an inpatient facility, the drug user is able to recover under direct medical supervision while using proven recovery methods. A complete program of detoxification and therapy is available throughout the recovery process, along with the support of program personnel and other recovering addicts. Outpatient clinics may offer a Nembutal rehab program for moderately addicted patients. Rehab on an outpatient basis fails to prevent the patient from accessing drugs, however, so the process can take longer than it would at an inpatient clinic. Information on both inpatient and outpatient programs is available through our 24-hour hotline at .
Do I Need a Residential Rehab Facility?
The primary differences between inpatient and outpatient rehab are related to supervision and the amount of time dedicated to the recovery process. Residential programming gives you the opportunity to dedicate your entire day to the recovery process without distraction from your job, family or other outside concerns, but requires a long-term time commitment. Just as important to the recovery process as a dedicated rehab period is the supervision you will receive in a residential program. This includes not only medical staff members who watch for any adverse reactions to the rehab process but also the support staff members who can keep you from seeking out Nembutal while you are trying to recover. Deciding whether you need a residential facility often comes down to whether you feel capable of avoiding a relapse during the recovery process if left alone.
Tolerance vs. Nembutal Dependence
Nembutal abuse is a growing problem, with instances among college students rising by 225 percent since 1993.-REHABS.COMA medicinal dose of Nembutal is usually administered by a healthcare worker through intramuscular injection or by pill. When the drug is taken for longer periods of time, higher doses are needed to provide the same effect. This is due to your body developing a physical tolerance of the drug. After taking the drug for an extended period, your body develops a dependence on the drug. Once the dependence develops, continual drug use is necessary to prevent your body from going into withdrawal. The speed of developing a dependency is highly affected by dosage amounts. According to a 2007 study by the National Center on Addiction and Substance Abuse, Nembutal abuse is a growing problem, with instances among college students rising by 225 percent since 1993. The average dose for someone addicted to Nembutal is about 1.5 grams daily, according to the National Institute of Health.
Free Online Insurance Coverage Checker for Nembutal Rehab
Use the free online insurance coverage checker tool below to find out if your health insurance provides coverage for nembutal addiction rehab and other rehabilitation treatment plans for substance abuse recovery.
Are Nembutal Rehabs Private and Confidential?
Nembutal rehab programs are both private and confidential. This is to encourage patients to participate and to follow applicable laws concerning doctor-patient confidentiality. Your treatment is legally protected under those laws, and the treatment facility will take appropriate steps to make certain all details concerning your treatment are kept confidential. Some Nembutal treatment facilities offer private rooms for their patients to add an additional layer of privacy. The availability of private rooms may be limited, however, so it is best to call ahead for rooming options before checking in.
How Long Does Inpatient Nembutal Rehabilitation Last?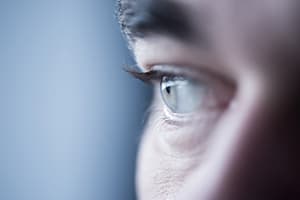 There is no set length of time for an inpatient Nembutal rehab program. The patient remains until he or she is clean of the drug and has the psychological tools needed to remain sober. Most rehab programs begin at 30 days, with approximately two weeks at the beginning devoted to detoxing the patient. After detox, the patient begins a period of counseling. The counseling incorporates behavioral therapy techniques to determine the triggers causing the patient to use Nembutal and then to replace this response to the triggers with healthier, drug-free options. Program times may be extended as needed, with some patients transitioning into halfway houses to continue to learn how to live without the drug while slowly reestablishing life outside of the Nembutal rehabilitation facility.
What Happens During Treatment Programs?
Upon checking into the Nembutal rehab program, patients are put through an intake process that determines their medical history and current health. Patients then begin the detoxification process, which consists of tapering off from barbiturate use. The patient is given Valium to prevent withdrawal symptoms from occurring. The dosage of Valium is reduced by about 10 percent per day until the patient can stop taking the drug without experiencing symptoms of withdrawal. Through the detox period, and for as long as the patient is in rehab, he or she will attend therapy sessions. Both individual and group sessions are available. Groups consist of other recovering patients in the facility. After the therapy sessions provide the patient with the necessary tools to resist relapse, the patient is released from rehab. Upon release, the former patient can continue with therapy outside the Nembutal rehab program or use peer support groups to continue the recovery process. You can learn more about the treatment process by calling and speaking to one of our hotline operators.
Insurance for Addiction Rehab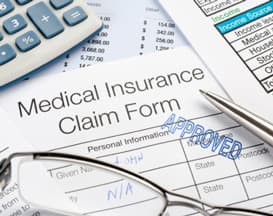 There are several insurance options that are available to people seeking treatment for their
addiction to alcohol
, drugs or certain behaviors. Public and private health insurance frequently compensates a portion of the expense of outpatient or inpatient treatment for virtually every type of addiction.
Read More
Paying for Nembutal Addiction Treatment
According to a SAMHSA report in 2009, the average cost of Nembutal treatment from beginning to end was $1,583. While the patient can pay for the treatment directly, there are alternative methods accepted by most facilities. Health insurance policies often cover participation in a recovery program. For those without insurance, the Nembutal rehab center may provide an option to pay in installments or offer a discount based on the user's income level.
Should I Travel or Stay Near Home?
Entering a Nembutal treatment center near your home allows you to develop an additional support group of friends and family to help you through the recovery process. Treatment near your home also increases your general comfort level with the program, while reducing the overall cost of treatment by cutting out travel. Traveling for treatment has its advantages as well, however. The primary advantage to traveling is the increase in facility and program choices. Traveling also removes you from the people who may have helped to facilitate your drug use.
I Want to Find an Executive or Luxury Rehab Center
When corporate responsibilities have kept you or your loved one from getting help for a drug abuse problem or behavioral addiction, executive rehab programs will be what's needed. By combining great narcotic, prescription drug or behavioral addiction treatments with the ability to connect when necessary to a computer or mobile device, an executive or CEO can get back to health while staying productive.
Often, fine illicit substance and behavioral addiction treatment centers offer the luxury amenities you'd normally find in the nation's finest hotels, with your enjoyment and health being the top priorities. From private rooms and 5-star chef-prepared meals to fine linens and gym facilities, you can get the best substance and behavior treatment for yourself or your loved one while relaxing in style. If you need support in determining the greatest luxury treatment facilities for Nembutal addiction, call our no-charge helpline today at .
What Happens After Rehabilitation?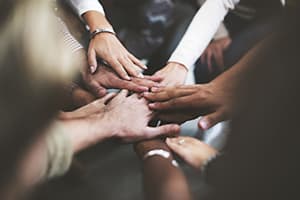 When the Nembutal rehab program treatment ends, it does not mean you have to stay sober without help. Continued therapy is available to help you address the underlying issues behind your drug abuse. There are also peer support groups available that can provide you with a mentor to help you adjust to your new drug-free life and avoid a relapse.
Are You Ready For Treatment?
Once you make the decision to stop using Nembutal, you're ready to enter into a Nembutal rehab program. Calling can get you started on the road to recovery by locating a program that fits your needs. If you're the friend or family member of a suspected addict, then talk to them about your concerns as soon as possible and encourage him or her to get help.
Additional Topics
Many programs follow a 12-step process that uses a spiritual component to help the user deal with his or her recovery. While the 12-step process is popular, there are alternatives, such as non-spiritual programs, that rely more heavily on therapy components. A holistic approach to recovery may be used by a Nembutal rehab program, or as an alternative, the program may be heavily faith-based. Choosing an approach that you're comfortable with will go a long way towards a successful recovery. As the friend or family member of a Nembutal user, you might want to learn about the intervention process before approaching the addicted individual. It may help you convince the user to take note of his or her problem with Nembutal.
Turn Everything Around Today
It's never too late to enter into a Nembutal rehab program. Recovery can change your life for the better; improve your health, your family relationships, and your job performance. All it takes is a commitment to getting clean and remaining free from drugs. Once you've made the commitment, you can call our hotline at to find the location of a Nembutal treatment facility that has an immediate opening.
More resources about
Nembutal Rehab

: