Narcotics Addiction Treatment Centers Near Me
What Is Narcotics?
While the term "narcotics" has over the years been used to refer to any number of illicit substances, it is most commonly and accurately applied in reference to those drugs that belong to the opiate or opioid class of substances.
Opioids have been used for millennia, and these drugs carry a high risk of misuse and addiction. Opioids include both prescription drugs, such as Vicodin, Percocet, OxyContin, morphine, codeine, and fentanyl, and illicit drugs such as heroin or opium.
Regardless of their legal status, misuse of opioids can drastically increase the risk of developing a substance use disorder. Narcotic rehabilitation (rehab) centers can help you stop taking opioids and recover from addiction so you can live a healthy, sober life.
Inpatient vs. Outpatient Narcotic Addiction Treatment
Narcotic rehab centers provide a safe, supportive place to get treatment for substance use disorders. Inpatient narcotic rehab centers provide intensive treatment to patients with substance use disorders. Inpatient centers help by providing a safe, sober residential environment and requiring patients to live at the facility while undergoing treatment.
Inpatient facilities provide treatment in a safe, low-stress environment that allows the patients time to focus on their recovery rather than on day-to-day stressors. Narcotic rehab centers provide a sober place to eat, sleep, and be treated for drug addiction. Patients often find that their peers who are also going through the recovery process can be very supportive during rehab. Medical and psychiatric personnel are available at all times at many inpatient narcotic rehab centers.
Outpatient clinics allow patients to maintain a normal day-to-day life and remain at home while still receiving treatment. Narcotic treatment centers with outpatient services may be a good fit for those with unavoidable responsibilities at home or work, strong support systems, or mild-to-moderate addictions. Care is provided at the rehab facility, but patients do not reside there and can continue to attend to their daily responsibilities while learning to recover from addiction.
Do I Need a Residential Narcotic Rehab Facility?

Call For Help
Call to talk to a rehab placement specialist today at for help finding the right narcotic rehab program for you or a loved one. Get started on the road to recovery and a healthy, drug-free life.
Residential programming can be beneficial to many individuals. It will provide 24-hour medical supervision and, when needed, access to medical services and/or psychiatric care to help patients overcome their substance use disorder.
Inpatient or residential rehab facilities can be especially helpful for individuals who have particularly severe addictions, little outside support, unstable or triggering home environments, or co-occurring mental or physical health issues. They can also be beneficial for those who have previously made unsuccessful attempts to quit using a narcotic on their own or in an outpatient setting.
Privacy in Detox Centers
The Privacy Rule, also known as the Health Insurance Portability and Accountability Act (HIPAA), is a federal law that limits access to protected health information in all healthcare settings. All rehab facilities and detox centers are required to adhere to HIPAA laws and cannot release information without the consent of the individual, including her participation in treatment. However, adherence to HIPAA laws can be temporarily suspended in case of an emergency situation.
What Is Treated in Narcotics Rehab Facilities?
Narcotic rehab centers treat all types of narcotic use, misuse, and substance use disorders. Some of the issues that can be treated include:
Addiction to prescription opioids, such as oxycodone, hydrocodone, morphine, and codeine.
Addiction to illicit opioids, such as heroin or opium.
Behavioral issues related to substance use.
Social impairment caused or exacerbated by narcotic use.
Physical health issues caused or exacerbated by substance use.
Underlying psychological or emotional issues that have contributed to or been caused by use of narcotics.
Legal consequences of substance use.
Vocational impairment caused or exacerbated by substance use.
How Long Does Treatment Last?
Inpatient treatment should be tailored to the needs of the individual seeking help. Studies have demonstrated that longer stays in treatment can lead to better sobriety outcomes, with 90 days or more being most helpful. This can include a combination of inpatient, outpatient, and private counseling. Individual treatment needs are diverse, but staff at the rehab center will help patients determine the best treatment length to suit their needs.
There are a variety of treatment program lengths, depending on the severity of the addiction and underlying physical or mental health disorders. These can include:
Treatment programs are often chosen based on the needs of each individual patient. Recovery is a lifelong process, and starting out with the appropriate level and length of treatment is often essential to establishing and maintaining sobriety.
What Happens at a Detox Center?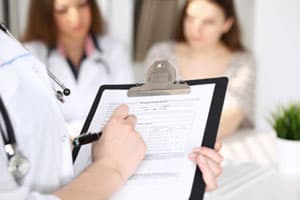 First, a patient enters treatment through an intake process. This process allows the detox center to gather information about the patient's physical and mental health, substance use history, support, and needs. During intake, a staff member will identify any impairment in social, vocational, or behavioral areas as well as any legal issues, if applicable. The staff member will also help the patient to fill out consent forms for treatment.
Next, patients generally move on to detoxification (detox). This may be completed in a number of steps and may include medically monitored withdrawal, where the patient is tapered off of the medication or provided other FDA approved opioid dependence medications (e.g., buprenorphine, methadone, Suboxone) that can ease the discomfort of withdrawal symptoms and facilitate recovery. This can take a few days to a few weeks depending on the specific substance used, the severity of the addiction and the length of time that the substance has been used.
Detox is the first step in treatment, but it does not address the addiction itself, and for best results, should be followed up with formal treatment in an either an inpatient or outpatient setting. Rehab addresses the emotional and psychological aspects of addiction, as well as any underlying issues that contribute to a substance use disorder. Group counseling, individual counseling, 12-step meetings, and peer support may all be included in a good rehab program.
Paying for Narcotic Treatment
Call For Help
If you or a loved one is struggling with a narcotic addiction, please call our confidential hotline today at . Rehab placement specialists can help you find the best rehab program to meet your needs and help you navigate the sometimes confusing financial aspect of getting addiction treatment.
Detox centers factor in their amenities, the length of the patient's stay, and the treatment provided in their price structure. Many treatment centers accept health insurance. There are a number of factors that can determine cost, so you should discuss this with the narcotic treatment center you'd like to attend. Some ways to pay for treatment include:
Health insurance.
Cash.
Credit.
Payment plans.
Loans.
Sliding scale fees.
Flexible spending accounts.
Narcotics Addiction Rehab Centers Near Me
Some individuals like to travel to a new location for addiction therapy and rehab. Traveling to a new place can help you focus on healing and getting well. Other individuals like to stay close to home to be near family or a sober support system. The most important thing is seeking professional treatment somewhere—it doesn't matter as much where you go as long as you find a narcotic rehab center that suits your needs and allows you to feel comfortable while learning to lead a sober life.
About Luxury Rehab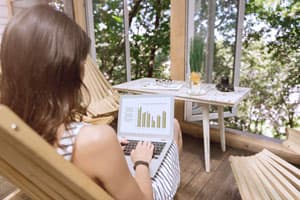 If professional duties are keeping you or someone you care about from looking for assistance for a drug or alcohol issue or behavior-related addiction, executive rehab centers may be the best option. By coupling highly rated substance and behavioral addiction treatments with the ability to use a computer or cell phone, a businessperson can receive effective treatment in privacy and seclusion.
Luxury addiction rehab programs often furnish the top-shelf amenities you would expect in the best hotels, providing comfort and enjoyment while focusing on recovery. From in-house massage therapy, housekeeping services, and cutting-edge treatments to fine linens and gym facilities, you can get the best substance and behavioral addiction treatment for yourself or someone you care about while staying in a luxury setting.
What Happens After Treatment?
While in treatment, staff will work with each patient to develop an individualized aftercare plan. This can include attending a long-term residential center, outpatient treatment, self-help groups, or private counseling. This will help to provide the additional support required in early recovery.
Questions to Ask the Rehab Program
Narcotic rehab programs often work closely with patients and their families. If you or a family member is struggling with an addiction to narcotics, you can call the rehab center and ask for clarification about any questions you may have. In choosing the best drug addiction treatment program, you might want to ask the following questions:
What is an intervention? How can I help a family member or coworker with a drug problem?
How is someone admitted into a drug program?
What types of detoxification are available?
How are inpatient and outpatient programs different in my area?
How can I become part of a program that allows me to get help in another area of the country or world?
Addiction Treatment Methods
There are a variety of treatment methods available in narcotic rehab programs. These treatment techniques can include:
Behavioral therapy.
Cognitive behavioral therapy.
Motivational interviewing.
Contingency management.
Medication-assisted treatment.
12-step programs.
Spiritual or faith-based programs.
When you choose a rehab center, make sure it correlates with your ideals and values. You should pick a program that suits your needs and makes you feel comfortable.
More Information About Rehab
For additional information, call the treatment center or schedule a site visit. This is the time to ask about:
Treatment methods.
Program philosophy and rules.
Aftercare.
Recovery after treatment at a narcotic rehab center might involve a temporary stay at a halfway house or other sober living environment with peers who are also recovering, participating in extended care for additional support, or taking part in outpatient treatment as a way to remain sober while transitioning back into daily life.
Finding the Right Narcotic Rehab Program
Treating an addiction to narcotics is possible regardless of the severity of the substance use disorder. Narcotic rehab programs specialize in treating opioid use disorders of all types and are available to provide the treatment you or someone you care about needs to get and stay sober.
Call to talk to a rehab placement specialist today at for help finding the right narcotic rehab program for you or a loved one. Get started on the road to recovery and a healthy, drug-free life.
Popular Substance Abuse Treatment Articles
More resources about
Narcotic Rehab Program

: