Methaqualone Addiction Rehab Treatment Centers Near Me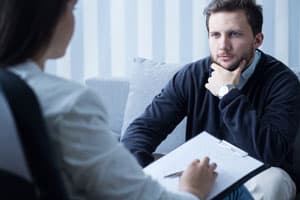 Methaqualone is a hypnotic drug that was once prescribed as a sedative. Though no longer available by prescription in the United States, the drug is still used and can be habit-forming. Methaqualone rehab centers can help those who have become dependent on this substance. Addiction is a disease that can be treated, and those who are living with dependence can recover and remain sober for life. For information on the best methaqualone rehabilitation programs available, call .
Inpatient Rehabilitation Facilities vs. Outpatient Clinics
Inpatient methaqualone rehab centers focus on treating the many causes of addiction, as well as the physical, emotional and Qmental issues associated with repeated drug use. Residential treatment centers offer the highest level of care. Patients reside at the facility and receive treatment around the clock. Outpatient programs are flexible and allow the recovering individual the freedom to continue employment, raise a family, and spend time with loved ones.
Do I Need a Residential Rehab Facility?
According to the National Institute on Drug Abuse, approximately 400,000 Americans abused sedatives in 2010. Residential rehab centers are the best choice for those with long-term or serious dependency issues.
Signs of drug addiction include:

Feeling compelled to use methaqualone
Maintaining a steady supply of the drug
Stealing money to finance drug use
Neglecting your personal appearance
Lacking energy or motivation to complete daily responsibilities
If you or a loved one is living with addiction, residential drug rehab can help. Call today for information on the best treatment options available.
Use vs. Abuse vs. Methaqualone Addiction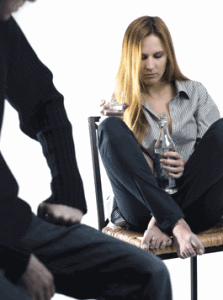 Methaqualone is a controlled substance in the United States but it is available in other countries. Using this drug is not recommended, and repeated use can lead to dependence. Methaqualone abuse often occurs by accident. Over time, the drug begins to lose its sedative effects, and the user then needs to take larger doses to feel relief. Eventually, tolerance occurs, which can lead to addiction.
Free Online Insurance Coverage Checker for Methaqualone Rehab
Use the free online insurance coverage checker tool below to find out if your health insurance provides coverage for methaqualone addiction rehab and other rehabilitation treatment plans for substance abuse recovery.
Are Methaqualone Rehabs Private and Confidential?
The US government has passed laws that are designed to protect patients' privacy. Methaqualone rehab centers make every effort to maintain confidentiality and protect patient records.
Will I Have a Private Room During Treatment?
If you feel that a private room is best for you, many methaqualone rehabilitation centers are able to accommodate this request. The options vary at each facility, so it is best to discuss your needs with a trained staff member before entering treatment.
How Long Does Inpatient Methaqualone Rehabilitation Last?
Methaqualone rehabilitation programs generally require a minimum stay of 28 days. Longer treatment programs may be necessary for some individuals. Programs lasting 60 or 90 days are commonly recommended for those with serious or long-term afflictions. In some cases, patients choose to stay longer.
What Happens During Treatment?
The first step after a patient enters rehab is the intake process. During this process, patients complete the admittance paperwork, provide insurance information, and are examined by a medical professional. A course of treatment is designed, and the recovering individual undergoes a detoxification process, which gradually removes the drug from his or her system. After detox, the patient begins a structured rehabilitation program that includes a combination of treatments. Counseling, group sessions, exercise, nutritional counseling, and educational programs are often included in treatment.
Paying for Methaqualone Addiction Treatment
The cost of treatment at a methaqualone rehab center can vary from one facility to another. Many factors, such as the length of stay and the severity of addiction, can affect the cost of treatment. Most rehabilitation facilities accept insurance, and some offer financing options to those who qualify.
Should I Travel for Rehab?
According to the National Institute on Drug Abuse, there are more than 13,000 drug addiction rehab centers in the United States. Some rehab centers are located in serene and beautiful locations in the
mountains
, near the
beach
or in the
desert
. A secluded and relaxing setting can reduce stress and make patients feel more comfortable. However, some individuals prefer to be near their loved ones. Each patient should choose the option that is best for him or her. To discuss available treatment options, call today.
I Want to Find an Executive or Luxury Rehab Center
If professional concerns have stopped you, a family member or a friend from getting assistance for a drug or alcohol issue or behavioral addiction, executive rehabilitation programs may be the best option. Combining top illicit substance and behavior addiction treatments with the ability to use a computer or cell phone, an executive or company president can get help in privacy and seclusion.
Often, modern illicit substance and behavioral addiction treatment facilities feature the nicest amenities you would expect to enjoy only in 4 and 5-star hotels, with your comfort and enjoyment being the primary goals. From 5-star chef-prepared meals and fine linens to gym facilities and private rooms, you can get the greatest drug abuse and behavior addiction treatment for yourself, your family member or your friend while relaxing in comfort. If you need support in determining the perfect luxury treatment centers for Methaqualone addiction, call our no-cost hotline as soon as possible at .
What Happens Next?
Many methaqualone treatment facilities offer follow-up programs for those who have completed rehab. These aftercare programs are designed to help patients remain sober. Each recovered individual is able to receive counseling and other treatments on an outpatient basis.
Are You Ready?
If you or a loved one is living with addiction, seek help as soon as possible. Even if you are nervous or think you can handle dependency on your own, you can benefit from the services provided at a methaqualone treatment center. Admitting that you have an issue is the first step, and you may be ready for rehab even if you think you are not.
You May Want to Learn More About:
Interventions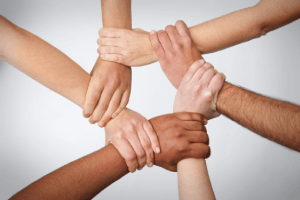 If you are concerned about the health and well-being of a dependent loved one, an intervention can help. The process involves lovingly encouraging the addicted individual to seek treatment.
Assessment/Intake
Methaqualone treatment facilities assess each incoming patient and design a program for that individual. Intake involves completing routine paperwork, answering questions and undergoing medical tests.
Detox/Withdrawal
The detoxification process is necessary to remove methaqualone from a patient's system. In some cases, withdrawal symptoms can be eased with the use of medication. The detox process is carefully monitored, and the patient receives constant care during this time.
Methaqualone rehab centers usually offer both inpatient and outpatient options. Inpatient care is structured, and the patient must reside at the rehabilitation facility during treatment. Outpatient clinics are more flexible and allow patients to receive care during the day and return home in the evening.
Treatment Methods
Non-12-step/non-spiritual. A variety of methods are used to treat addiction. Most methaqualone rehab centers use a combination of treatments, including group therapy, individual counseling and educational programs in programs that are non-spiritual or not based on the 12 steps of recovery.
It's Not Too Late to Turn Everything Around
You can get help right now. Addiction is treatable, and patients are able to recover and live healthy and productive lives. Call right now and find out how methaqualone treatment programs can help.
More resources about
Methaqualone

: