Meperidine Addiction Treatment Centers Near Me
Meperidine rehab centers help people detox from the prescription pain medication, manage their urges to use it, and develop healthier coping mechanisms to maintain a drug-free lifestyle. Recovery is available to those who abuse their own prescriptions as well as those who obtain and use the medication illegally. People who check into rehab for prescription medication abuse are not alone. In 2008, 5.9 percent of treatment admissions to publicly funded programs were for opioid medications, such as meperidine, according to the National Institute on Drug Abuse.
If you need help finding the best rehab facility for yourself or a loved one, call us today at for confidential assistance and referrals.
Inpatient Meperidine Treatment Facilities vs. Outpatient Clinics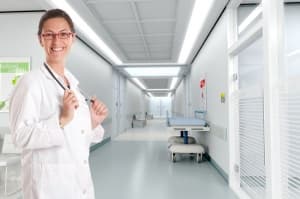 Inpatient treatment centers typically offer more structure and more intensive support than outpatient clinics do. With an outpatient clinic, a person might visit a counselor weekly and attend community-based support groups throughout the week. In an inpatient rehab program, a person usually meets with counselors daily through a combination of group and individual therapy sessions. Inpatient meperidine rehab centers also provide strict medication monitoring in a controlled environment, which makes it much more difficult for a person to obtain and use drugs without a prescription. This is a primary benefit of inpatient rehabilitation, since prescriptions drugs are widely available outside of it. From 1991 to 2010, prescriptions for opioid analgesics jumped from 75.5 million to 209.5 million, according to the National Institute on Drug Abuse.
Once a person has completed an inpatient treatment program, he or she can continue to receive support through an outpatient clinic or a residential program. A residential rehab facility may be recommended to those who need assistance with medical or psychological conditions in addition to support for their substance dependency. Residential programming offer medication monitoring and daily support too, but unlike inpatient programs, they also provide patients the freedom to work, go to school, visit the homes of others, and spend time in the community.
A person can build up a tolerance to or a physical dependence on meperidine through continued use of the drug, but a tolerance does not mean that he or she is addicted to it. Occasional abuse of the drug does not necessarily indicate an addiction or the need for meperidine rehab centers either. A physical dependence on the drug is characterized by meperidine withdrawal symptoms, which arise shortly after stopping or decreasing the dose and may include:
Backaches, joint pains or abdominal cramps
Irritability, restlessness or anxiety
Chills and perspiration
Nausea, vomiting and diarrhea
Elevated blood pressure, breathing rate and heart rate
approximately 1.9 million people in the US meet the prescription opioid abuse or dependence criteria.-National Household Survey on Drug AbuseAn addiction to meperidine is characterized by compulsions to use the drug for non-medical purposes, drug-seeking behaviors, and continued use in spite of harm or knowledge of the risks, according to the Food and Drug Administration. The National Household Survey on Drug Abuse notes that approximately 1.9 million people in the US meet the prescription opioid abuse or dependence criteria.
If you believe that you or a loved one meet the criteria, call our representatives today at to be put in touch with the best meperidine rehab centers in your area.
Privacy and Confidentiality
…rehab centers follow strict codes of conduct and adhere to confidentiality agreements to prevent this.-Rehabs.comPrivacy is one of the first concerns a person might have about entering a meperidine rehabilitation program, partly because public knowledge of an addiction can disrupt a person's private and professional life. However, meperidine rehab centers follow strict codes of conduct and adhere to confidentiality agreements to prevent this. Personal information is not given out to anyone without the patient's consent. During the intake process, a patient can specify emergency contacts, family members and other treatment professionals who can be informed of personal information as needed.
Some treatment facilities offer private rooms, although the standard is to share a room with another patient. A private room typically costs more; however, a private room may be helpful to those who would prefer time alone between counseling sessions and rehab activities.
The Length of Inpatient Treatment
Long Term Rehab Programs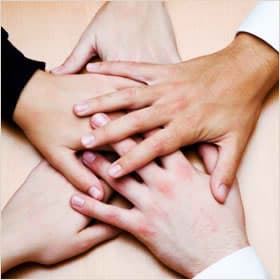 Long-term rehab programs — that take 120 to 180 days or longer — can help in treating chronic alcohol and drug addiction by providing intensive and structured treatments, and by helping the addicted person to sustain abstinence and regain his or her normal life.
Read More
Meperidine rehab centers offer different program lengths. A 28- to 30-day program is sufficient for detox and the initial stages of recovery, but continued outpatient clinics are recommended to help the person remain clean. Some facilities offer 45-, 60- or 90-day programs, whereas others may provide treatment for as long as six months or a full year. The appropriate length of recovery depends on the patient and the types of support available to him or her outside the inpatient facility. Physicians and social workers can provide recommendations based on those factors.
Free Online Insurance Coverage Checker for Meperidine Rehab
Use the free online insurance coverage checker tool below to find out if your health insurance provides coverage for meperidine addiction rehab and other rehabilitation treatment plans for substance abuse recovery.
The Treatment Process
When a person checks into a meperidine treatment facility, he or she must complete the intake process before the actual treatment begins. During intake, the medical staff collects information, such as the person's medical history and copies of insurance papers. The rehabilitation process and facility rules are also discussed with the patient so he or she knows what to expect.
If the patient has been using meperidine up until intake, the center will then move the person to a facility for detox. Detox, which may be assisted by opioid antagonist medications, is a short-term process during which the medication is removed completely from the person's system. Patients who began taking meperidine for pain management may be given a different type of pain reliever to manage the symptoms of an underlying condition.
Following detox, patients work with therapists to address the reasons for their substance abuse. Meperidine rehab centers may offer several types of addiction therapy, including family therapy and cognitive behavioral therapy. Social workers are usually available as well to assist with preparations for discharge from the facility, such as locating a new home, finding a job, returning to school and securing childcare.
Aftercare is a critical component of the process, since relapse is more likely to occur if support is no longer available. For this reason, rehab centers also link patients with outpatient or residential facilities and community support groups.
I Want to Find an Executive or Luxury Rehab Center
If executive responsibilities have been a stumbling block you, your husband or your wife from getting help for a narcotic or prescription drug problem or behavioral addiction, executive rehab facilities can be invaluable. Coupling great substance abuse and behavior addiction treatments with the flexibility of occasional computer and phone access, an executive or CEO can get clean and sober away from the spotlight.
Many fine substance addiction and behavioral treatment centers offer the luxury amenities you'd expect to enjoy only in the nation's finest hotels, with your success and well-being being the top priorities. From private rooms and 5-star chef-prepared meals to fine linens and gym facilities, you can get the top drug, alcohol or behavioral addiction treatment for yourself, your husband or your wife while relaxing in style. If you need help finding the best luxury treatment facilities for Meperidine addiction, dial our toll-free hotline today at .
Paying for Meperidine Addiction Treatment
Intervention Services and Interventionist Options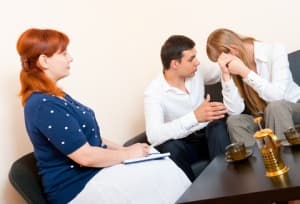 Drug and alcohol addictions not only affect the user but the entire family. Dealing with a loved one who has an addiction problem can be challenging and leave those close to the person feeling helpless and unsure of how to help.
Read More
Rehabilitation can be a significant investment, depending on the type of facility and the person's financial resources. In 2002, a residential admission averaged nearly $4,000. However, the costs of recovery can be significantly lower than the costs associated with drug abuse, and many types of assistance are available to make rehab more affordable. Some meperidine rehab centers accept insurance, while others provide financing options. Some people are also eligible for government assistance or sliding-scale fees. Treatment facilities try to work with patients to ensure they get the help needed, and admissions for painkiller addictions are very common. According to The New York Times, the number of people seeking painkiller addiction treatment rose by 400 percent in 10 years, beginning in 1998.
Staying closer to home can help reduce the costs even further, since it eliminates travel costs for the patient and their family. Some people may benefit from leaving the area for rehab, though, especially if they plan to relocate or start anew following treatment.
Life After Rehabilitation
Many people form supportive relationships during the treatment process, and those relationships often carry over into life after treatment. Staying sober is a continuous process, but having sober ties in the community helps make that process easier. With continued help as needed from outpatient clinics and support groups, a person can remain in recovery long after leaving an inpatient facility.
Are You Ready to Enter Recovery?
It's never too late for you or a loved one to regain control over a dependency issue. Call us today at to get back on track and to find meperidine rehab centers that match your needs. Our advisors can also provide more information to answer any questions you may have. For example, you may be wondering about sober living facilities or programs with holistic approaches to recovery.