Luxury Drug and Alcohol Rehab Centers Near Me
Luxury drug and alcohol rehab centers combine evidence-based treatment methods, such as psychotherapy, with upscale amenities and services. This can cultivate a comfortable and relaxing environment for you to help with recovery from substance addiction.
Those struggling with drug or alcohol addiction can turn to luxury rehab treatment centers to assist with the detoxification, recovery, and rehabilitation processes.
What is a Luxury Rehab Center?
A luxury rehabilitation facility is an upscale residential recovery program that offers high quality drug and alcohol addiction treatment just as standard substance abuse rehabs do. But these luxury rehab centers may additionally offer vacation destinations, luxe settings, high-end amenities, posh settings, holistic and luxury detox treatment options that go beyond those of standard addiction treatment services.
Luxury rehabs are not to be confused with celebrity rehabs. Although luxury rehabs are upscale and more expensive than standard rehabilitation – luxury recovery programs are not limited to treating famous people.
Why Choose a Luxury Addiction Rehabilitation Treatment Center?
Luxury rehabilitation centers and programs throughout the country cater to those who expect a very high level of customer service and amenities found at high-end resorts. Services and amenities regularly found at such centers include:
Acupuncture.
Aromatherapy.
Equine therapy.
Golf.
Spa treatments.
Pools and hot tubs.
Massage therapy.
Nutritional counseling.
Yoga.
Gourmet meals.
Private rooms.
Large exercise facilities.
Luxury Inpatient Rehab Programs
Inpatient programs at luxury rehab centers provide clients with the feeling of staying at a major resort or luxury hotel. Luxury alcohol and drug rehab programs combine recreation with evidence-based treatment interventions designed to help recovering addicts learn to develop a lifestyle independent of substances. Additionally, rehab programs help to decrease addictive behaviors that have previously taken over their lives. These evidence-based therapeutic approaches may include:1
Cognitive-behavioral therapy (CBT): Focuses on the connection between behaviors, feelings, and thoughts. The therapist teaches you to recognize relapse triggers and how to cope with them.
Contingency management (CM): Uses positive reinforcement in the form of vouchers or rewards to promote abstinent behaviors.
Multidimensional family therapy: Aims to improve family functioning and heal damaged relationships.
Luxury drug and alcohol inpatient rehab programs may also integrate traditional treatment modalities with holistic or alternative treatment methods, such as:
Yoga.
Mindfulness and meditation.
Acupuncture.
Music therapy.
Expressive arts therapy.
Exercise therapy.
These programs provide a retreat experience, and clients can take a vacation from the difficulties of their daily lives and more rigorous schedules to begin focusing on their recovery and make a major change in their lives.
American Addiction Centers Facilities
Rehabs.com is a subsidiary of American Addiction Centers (AAC) a leading provider of drug and alcohol addiction treatment nationwide. If you or a loved one is seeking professional treatment, then learn more about AAC's facilities or call to receive assistance over the phone .
Inpatient vs. Outpatient Luxury Rehab Programs
Not all recovering individuals will need or wish to participate in inpatient services. Outpatient substance abuse treatment programs allow people to minimize the time spent away from their work and day-to-day responsibilities. Such programs hold regular treatment sessions that don't interfere with the patient's work, school, or home schedule. Another pro is that the patients continue to live at home during treatment, whereas inpatient treatment requires that all patients live at the facility for the duration of the program. Clients who benefit from inpatient facilities often need to separate their daily lives from the treatment process. This allows them to return to their normal schedules once they feel they truly have a grip on the problems that drove them to seek rehabilitation.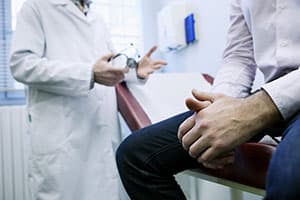 If you or someone you love is struggling with drug and alcohol addiction, you may need to find an inpatient drug rehab center. Inpatient drug rehabilitation centers can give you the intensive therapy and tools you need to defeat alcohol and drug addiction so you can get back on the right path and live a successful, happy, and productive life.
Getting help for addiction is one of the most important choices you can make for yourself or someone you love. Seeking assistance is a hard decision to make and not one that should be made by simply looking for the biggest advertisement in a community telephone guide. If you're looking for outpatient drug rehab programs, there are quite a few factors you should keep in mind before you choose any one program over another. Knowing what these factors are and how they impact your treatment can help you make the tough choice about where to turn for help. Read More
Do I Need an Inpatient Residential Rehab Facility?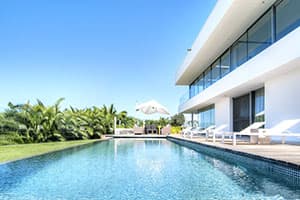 Residential rehab facilities offer continual inpatient services. You may need such services if the temptation to return to addictive desires features prominently in your day-to-day life outside of the facility. Those regularly exposed to temptation in their daily lives may benefit greatly from residing in a luxury center that provides a drug-free environment until they exit treatment. Other people who may benefit from inpatient services include:
Those with co-occurring disorders.
Those with suicidal ideation or behaviors.
Those with a high risk of violence.
Those with significant medical issues.
Those at high risk of experiencing severe or complicated withdrawal.
Those with a history of treatment noncompliance.
Are Luxury Drug and Alcohol Rehabs Private and Confidential?
Luxury rehab facilities treat the rehabilitation process with the same private and confidential thoroughness as any doctor-patient relationship. Patients are often provided their own private suites for relaxation, and rehab center employees are prohibited from divulging the names and other important details of the clients who visit the center.
What Do Luxury Addiction Treatment Centers Treat?
Most high-end drug and alcohol treatment centers are experienced in treating a variety of specific substance use disorders. Top-rated facilities offer access to medical care and may provide medical detox at the start of the program, operated by doctors and health care professionals who specialize in detoxification, recovery, and rehabilitation. Beyond the detox process, experienced counselors and other addiction treatment professionals will provide therapy and support during your recovery.
How Long Does Luxury Inpatient Rehabilitation Last?
30-Day Rehab Programs
High-end inpatient rehabilitation typically requires a commitment of four weeks or longer. Single-month programs may be offered for relatively mild addictions or serve as a start to longer-term outpatient treatment efforts.
Find out more: 30-Day Alcohol and Drug Rehab Programs Near Me
60-Day Rehab Programs
Sixty-day programs provide a solid treatment duration for patients to tackle many of their addiction issues and make headway in their recovery journey. The greater time commitment often means that clients will need to maintain communication with work or family, typically through phone calls, emails or guest visits.
Find out more: 60-Day Alcohol and Drug Rehab Programs Near Me
90-Day Rehab Programs
Three month luxury rehab centers are normally inpatient or residential facilities. During this time, patients live at the facility and interact with their peers and treatment team. This allows for supervision and access to care at all times, which is perfect for those with relatively severe addictions and, potentially, other health or social issues. Ninety-day treatment programs are available for the most serious cases and typically work for professionals who must leave their duties behind in order to recover. Musicians, some politicians, and others who work schedules with long breaks between major events can often gain great benefit from longer courses of action.
Find out more: 90-Day Alcohol and Drug Rehab Programs Near Me
Other options are also available due to the flexibility of luxury, high-end centers. Many luxurious treatment centers will assign a program manager to each client. The program manager can help design a schedule that best suits the needs of the client.
What to Expect with Luxury Substance Abuse Treatment
Luxury rehab centers provide the latest in treatment options. Customers typically meet with their program manager upon entering the facility, then they will receive a comprehensive assessment that evaluates the individual's:2
Substance abuse patterns.
Mental status and health.
Physical condition.
General medical history.
Demographics, such as age, culture, ethnicity, language, etc.
Financial and living situation.
Level of family support.
Employment or other social needs.
Suicide and violence risk.
This information will be used to guide the creation of an individualized treatment plan tailored to meet your unique needs. Throughout your program, the treatment team will continue to re-evaluate your treatment plan as you progress through recovery, and will adjust it if necessary.
Private Luxury Detox Centers
Some private luxury treatment centers offer detox programs as well. If applicable, you may begin detoxification within a few hours of entry. Professional medical detox includes a group of interventions aimed at eliminating substances from your system and achieving medical stability.2 They often achieve this using a combination of medical monitoring, medication, and psychological support or counseling. Once you are stable, you are ready to begin your addiction treatment program.
Each person will receive a different combination of therapies based on their specific addiction and any co-occurring mental health disorders. Typically, patients receive individual therapy, group counseling, peer support, family therapy, and medication (if applicable). Most private inpatient clients are allowed to enjoy the center's many amenities as soon as the detoxification or initial evaluation is completed. Aftercare is available for those seeking regular contact with their doctors and managers beyond the end of their stay.
How Much Do Luxury Rehab Programs Cost?
Luxury rehab centers typically have costs much greater than those of more traditional centers. These cover the luxury facilities, amenities and top-notch staff. Insurance companies often pay for at least some addiction treatment, but the treatment must be deemed medically-necessary.
The upscale and luxurious amenities of these addiction recovery programs aren't typically necessary for someone to recover from a substance use disorder. For this reason, insurance may not cover the full costs of luxury treatment, although they may pay for some of it. Program managers can also help determine financing and payment options for those unable to secure full funding prior to treatment.
How to Pay for Luxury Rehab
Look for a rehab center that provides the treatment that you need at a price you can afford. Many luxury rehab facilities accept health insurance, so it may be beneficial to find one that your insurance policy will cover, either fully or partially.
If you can't afford the cost of treatment, ask if they accept payment plans. Some rehab centers have sliding-fee options which take your gross income into consideration and offer services at a reduced price. Many offer financing options at reasonable interest rates. You may also choose to take out a loan to cover the cost. Don't let your financial situation stop you from getting the help you need.
Find out more: How to Get into Rehab Without Insurance
Travelling vs Luxury Rehab Centers Near Me
If you're searching for "luxury rehab centers near me" you should know that they are typically located near resort areas. This may require travel to beaches, mountain retreats, and other scenic locations not commonly available in major cities and towns. There are also luxury drug and alcohol treatment facilities located in major cities throughout the country. There may be luxury rehab treatment centers near you depending on where you live. You can use our free directory to search for a center at state and city level.
Finding Executive or Luxury Rehabs for Addiction
When management circumstances are hindering you or a relative from looking for care for a problem with substance abuse or behavior-related addiction, executive rehab treatments may be what you need. Pairing top-rated substance abuse treatments with the freedom of occasional computer and mobile access, a business person can receive assistance without experiencing significant interference to their occupational life.
Frequently, modern substance abuse treatment programs provide the excellent amenities you'd normally expect in America's best hotels, with your enjoyment and well-being being the biggest goals. From housekeeping services and fine linens to gym facilities and in-house massage therapy, you can get the best-rated drug abuse and behavioral addiction treatment for yourself or your relative while taking it easy.
What Happens After Rehab?
After rehabilitation treatment at a center, recovering individuals typically return to their lives armed with knowledge to help resist temptation and relapse. Many facilities offer regular contact services and aftercare appointments for those who need additional assistance outside of the inpatient services.
Recommended Rehab Treatment Articles
More resources about
Luxury Rehab

: