Luxury Heroin Rehabs and Detox Centers Near Me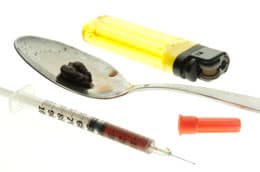 Heroin addiction is one of the most serious addictions in existence. According to The Partnership at Drugfree.org, heroin hampers with the brain's capability to distinguish pain. As a result, users often feel heightened feelings of joy, ecstasy and euphoria when taking the drug. The National Institute on Drug Abuse cites various treatments that are available to address heroin addiction. For individuals who are accustomed to a particular way of life, luxury heroin addiction rehab may be the best way to address the addiction issue and move forward in a sober and healthy life.
Dangers Associated With Heroin Use
Heroin is an incredibly addictive drug. Some individuals may find themselves addicted to heroin after only one use, and unfortunately, there's no way to determine who will become addicted to the drug – or at what rate – before a user experiments with heroin.
Heroin brings with it many short-term effects, and some of these effects encourage users to use again. They include:
A feeling of rapture
A warm feeling to the skin
Overall relaxation
Some of the more unpleasant short-term effects of heroin may include:
Slurred speech
Drooping eyelids
Vomiting
Constipation
Trouble walking
While these short-term effects usually wear off over a period of several hours, the long-term dangers and effects of heroin use are the real concern for those addicted to the substance. Long-term issues associated with use of heroin include:
Respiration problems
Heart valve infections
Abscesses
Liver disease
Physical dependence
If you think you may be addicted to heroin, or you know someone who you suspect is, it's important to get care in a comprehensive addiction rehab center. At a luxury heroin rehabilitation center, you will be under the supervision of medical professionals who are familiar with the heroin detox process. They can ensure your safety throughout the process and present you with the best circumstances to prevent relapse to heroin use.
Detox Medications Used at Luxury Heroin Rehabilitation Centers
"Heroin is a drug you should never attempt to detox from on your own. As an opiate substance, heroin can cause severe withdrawal symptoms when you attempt to stop taking it abruptly."Heroin is a drug you should never attempt to detox from on your own. As an opiate substance, heroin can cause severe withdrawal symptoms when you attempt to stop taking it abruptly. Over time, with continued use, your body developed a tolerance to heroin. As you gradually increased your dose of the drug, or the frequency with which you took it, your body became accustomed to these changes. Likewise, your body needs to be accustomed to the removal of heroin from your body. In most cases, heroin detox needs to happen in a step-down process where the body can be slowly weaned off the drug.
Various substitute medications are used at luxury heroin addiction treatment centers during the detox process. According to the NIDA, methadone and buprenorphine are the primary medications used during heroin detox. Methadone alleviates the cravings that addicts feel for heroin. Though methadone doesn't produce the same effects as heroin, it does cause opiate effects in the body, and some recovering addicts may attempt to abuse the drug. Since methadone abuse does happen, patients in a luxury heroin rehab center are generally only administered methadone by doctors or nurses. They are not given doses to take on their own.
Buprenorphine is a newer treatment used in heroin detox, and it's popular because it causes less of a physical dependence than methadone does. While buprenorphine binds to opiate receptors in the brain, thereby reducing the severity of withdrawal symptoms from heroin addiction, it does not produce the feeling of elation that heroin does. As a result, recovering addicts are less likely to abuse the drug than they are to abuse methadone. Oftentimes, addicts are slowly weaned off the substitute medication – methadone or buprenorphine – throughout the detox and recovery process until they are ideally taking no drugs at all. That being said, some addicts remain on maintenance medications for months, years or even for a lifetime.
In addition, other drugs like naltrexone and naloxone are sometimes used in heroin addiction treatment. Both these drugs can block the effects of heroin and other opiate drugs so their use may discourage addicts from relapsing to heroin use. Naloxone and naltrexone are more commonly used in individuals once they exit a treatment facility and return to the outside world. Since these drugs block the effects of opiates to a large degree, they can be supportive of the addict's recovery.
Behavioral Therapies
While medication can be a vital part of the detox process at a luxury heroin rehabilitation center, behavioral therapies are essential to the complete recovery process. In behavioral therapies, addicts will identify and address the reasons that led to their heroin use in the first place. If these reasons aren't addressed, it's likely that the addict will return to heroin abuse, or partake in other forms of substance abuse, once they leave the rehabilitation center.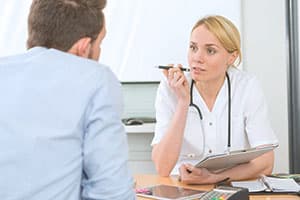 Behavioral therapies come in many forms, and it's likely that a luxury heroin addiction treatment program will use a blend of therapies in their program, but cognitive behavioral therapy is the most popular model. In this form of therapy for SUD, patients work with a therapist on an individual basis to reform their thoughts and behaviors in relation to drug use. Oftentimes, this involves identifying triggers in life that prompt the addict to turn to heroin. By reforming the thought process that normally causes the addict to turn to drugs, it increases the likelihood that the addict will be able to choose another action or behavior when the trigger presents itself.
Many people can be motivated by a reward-based recovery program. While the ultimate reward of sustained sobriety is a greater sense of fulfillment and enjoyment in life, some programs at luxury heroin rehab centers utilize contingency management therapy. In this type of rehab, patients are rewarded when they submit continued negative drug tests. While the rewards might seem small to some at a luxury treatment centers, such as more free time while in the recovery program or a gift certificate for a spa treatment, the accumulation of points can help recovering addicts to track and acknowledge their progress in treatment. This sense of forward progress can be affirming to a heroin addict going through the recovery process.
Free Online Insurance Coverage Checker for Heroin Rehab
Use the free online insurance coverage checker tool below to find out if your health insurance provides coverage for heroin addiction rehab and other rehabilitation treatment plans for substance abuse recovery.
Offerings at Luxury Heroin Addiction Treatment
Since heroin is such a serious addiction to overcome, addicts may find they have the best chance at sustained recovery at a luxury heroin treatment program. Luxury programs often offer a broader array of therapies to complement the traditional therapies used in the recovery process. While individual and group counseling, as well as medication therapy, should be part of any heroin recovery program, luxury rehab facilities may offer alternative therapies to augment the recovery journey. These therapies might include equine-assisted therapy, family therapy, couples therapy, adventure therapy and even art therapy.
With additional options available to recovering addicts, you may find you can achieve a more ample recovery in a luxury heroin rehabilitation center versus a more basic option. For more information on luxury heroin addiction treatment centers that are ideal for your unique situation, please contact us. You can fill out our contact form and one of our representatives will get back to you in a timely manner. You can also call our toll-free helpline at any time.
More resources about
Luxury Heroin Rehabs and Detox Centers Near Me

: