Luxury Cocaine Rehabs Near Me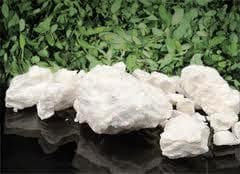 While cocaine doesn't lead to the same severe physical addiction that other drugs, like opiates, do, its hold on a person can still be quite strong. Despite the fact that cocaine does not lead to physical withdrawal symptoms when its use is stopped, it does lead to sometimes intense psychological withdrawal symptoms. As a result, it's important that cocaine addicts undergo treatment in a complete cocaine addiction treatment center. Luxury cocaine rehab programs offer the most comprehensive addiction care in a comfortable setting that promotes recovery and wellness.
How Cocaine Works in the Body
According to the National Institute on Drug Abuse, when a user takes cocaine, it interferes with the normal communication processes in the brain. The drug latches onto dopamine receptors, inhibiting the normal process and resulting in a buildup of dopamine in the brain. This causes the user to feel strong feelings of happiness, elation and even euphoria. Since these feelings are so pleasurable to the user, it encourages continued use, often leading to a cycle of addiction.
Once the euphoric effects of cocaine wear off, the user will usually experience a "crash." During this time, the user may feel depressed, sad or just plain bad. This is also when strong cravings for more cocaine occur. Oftentimes, those who abuse cocaine use large amounts in binges, taking more cocaine every time a crash begins to appear. During these cocaine binges, the risk of cocaine overdose is great. To learn more about cocaine addiction and what more can be treated, call our helpline today.
What Happens in Luxury Cocaine Rehab
At a luxury cocaine rehab center, you'll be removed from access to cocaine or any other substances of abuse. Since cocaine doesn't produce physical withdrawal symptoms, most cocaine addicts don't need to undergo a detox process; however, some facilities recommend it to deal with the psychological symptoms of withdrawal. Whether detox occurs in a separate facility or as part of the overall rehabilitation program, sometimes prescription medications are administered to counteract the psychological withdrawal process. This may include antidepressants or anti-anxiety medications to help alleviate feelings of worry and sadness that may be associated with cessation of cocaine use.
Other psychological symptoms of cocaine withdrawal, according to MedlinePlus, include:
Fatigue
Intense dreams
Increased appetite
Restlessness
Slowed response times
"The core part of recovery at a luxury cocaine rehab center occurs in therapy. This often takes the form of one-on-one therapy sessions with an addiction treatment professional."The core part of recovery at a luxury cocaine rehab center occurs in therapy. This often takes the form of one-on-one therapy sessions with an addiction treatment professional. In these sessions, you'll work with a therapist to uncover the issues that led you to begin cocaine addiction. By addressing these issues, you can learn new ways to cope with life's stressors so you don't return to cocaine use once you leave the treatment center.
The time the therapy process takes varies from addict to addict, but the National Institute on Drug Abuse recommends that treatment lasts at least 90 days. Oftentimes, cocaine addicts may begin their treatment at an inpatient luxury cocaine rehab center for a period of 30 days, and then progress to outpatient care for several months. Oftentimes, outpatient care and aftercare are undertaken for years; this is critical as recovery is a lifelong process.
Alternative Therapies in Luxury Cocaine Addiction Treatment
In addition to traditional therapy models, luxury cocaine rehabilitation centers often complement patients' treatment plans with alternative therapies. These therapies appeal to individuals on a personal level, allowing them to explore different means of expression and learn more about themselves in the process. For example, at a luxury cocaine rehab center, a patient may participate in art therapy. Participants in art therapy may be focused on creating a piece of art, such as a drawing, painting or sculpture. Throughout the creation process, an art therapist is present to guide the patient and help them identify thoughts or feelings that come up that may be related to their addiction. The rewarding experience of creating a piece of art can be beneficial to patients' overall recovery, particularly since recovering addicts may have struggled with completion of any project while in active addiction.
Other types of alternative therapies that may be available in luxury cocaine treatment centers include animal-assisted therapy, wilderness therapy, music therapy, adventure therapy and psychodrama. Patients at luxury facilities may also participate in group outings, such as nature hikes, or take part in classes that benefit the mind, body and spirit, such as yoga classes or Reiki sessions. In addition, many luxury cocaine rehab centers offer educational classes to help patients understand more about their addictions and life skills training courses where patients can fine-tune skills that may have gotten rusty during active addiction.
Most luxury cocaine addiction rehab programs also offer various amenities that can benefit the recovery process, such as massage therapy sessions, nutritional counseling and exercise classes. By providing an all-inclusive approach to health and wellness, recovering cocaine addicts are better able to achieve balance in their lives. Since these activities promote feelings of wellness, patients will feel better about themselves and be less tempted to relapse to cocaine use, particularly if they sustain these activities post inpatient treatment.
Free Online Insurance Coverage Checker for Cocaine Rehab
Use the free online insurance coverage checker tool below to find out if your health insurance provides coverage for cocaine addiction rehab and other rehabilitation treatment plans for substance abuse recovery.
Relating to Others in Luxury Cocaine Rehabilitation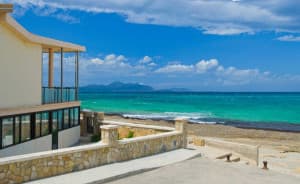 One of the greatest benefits of seeking care at a luxury cocaine rehab center is that you'll be better able to relate to others in recovery since they are in similar life circumstances that you are in. Whereas those at state-funded rehab centers may come from various walks of life, those at luxury cocaine rehab programs generally come from a particular socioeconomic background and share similar life circumstances. As a result, you may be better able to benefit from group therapy sessions when you can easily relate to those around you. Likewise, you may be more likely to keep in touch with those you meet in group therapy, and you can serve as valuable pillars of support for each other once you exit the rehab treatment facility.
If you'd like more information on luxury cocaine addiction treatment, or if you'd like help finding a treatment center that will work well for you, please don't hesitate to get in touch with us. We are here 24 hours a day to take your call, and we're also happy to reach out to you if you complete our online contact form. Don't let cocaine have a stranglehold on your life any longer; take the first step toward a better future by calling us today.
More resources about
Luxury Cocaine Rehabs Near Me

: