Lunesta Addiction Detox Treatment and Rehab Centers Near Me
What Is Lunesta
Lunesta is the brand name of eszopiclone, a non-benzodiazepine sedative drug indicated for the treatment of insomnia. Although non-benzodiazepines have completely different structures than benzodiazepines, they can still cause benzodiazepine-like tolerance, dependence, addiction and withdrawal symptoms that may require the assistance of Lunesta rehab centers. Like other sleeping pills, this drug should not be taken for chronic treatment of insomnia and other related conditions. Lunesta is a Schedule IV controlled drug in the United States and has the potential for abuse. If you or someone you know is abusing Lunesta, do not hesitate to seek professional help. Call us at today to find the nearest Lunesta rehabilitation facility in your area.
Tolerance, Physical and Psychological Dependence, and Addiction
Lunesta is a benzodiazepine-like drug that can cause the same side effects as benzodiazepine medications. Using this drug for a long time can cause drug tolerance or a state where the body builds up a resistance to the drug after repeated exposure. A person who has developed a tolerance to Lunesta may be tempted to take more than the recommended dosage to combat insomnia and induce sleep. A tolerance may lead to physical and psychological dependence. When a person craves Lunesta, compulsively takes it, and exhibit withdrawal symptoms when drug intake is stopped, it means that the person has developed a psychological and physical dependence or addiction to the drug and may need to enter a Lunesta rehab center.
Addiction is characterized by:
Uncontrollable intake of the drug
Continued use despite knowing its adverse side effects
Obsession with using, obtaining, and recovering from the effects of the drug
High tendency of relapse even after withdrawal or detoxification
Outpatient or Inpatient Lunesta Detox Centers
Lunesta addicts experience the same physical and behavioral symptoms as benzodiazepine addicts. Treatment usually encompasses the same methods performed during benzodiazepine addiction treatment. The first step is detoxification, a process where the addictive drug is removed from the body through gradual drug reduction, drug replacement therapy or both. While detoxification can be done in an outpatient detox center, inpatient detoxification is recommended for sedative withdrawal. This is because sedatives, hypnotics and other central nervous system depressants (CNS depressants), like benzodiazepines and non-benzodiazepines, can cause life-threatening symptoms during the withdrawal process. Lunesta rehab centers often recommend hospitalization or inpatient detox to guarantee the safety of the patient. Patients who have very high tolerance to the addictive drug are also recommended for inpatient detoxification.
…individuals who have exceeded the minimum three-month rehabilitation program are less likely to be involved in criminal activities and violent behaviors.-NIDALunesta detox may take several hours or days to complete, depending on the severity of the addiction of the patient. Other factors that may also affect the treatment are preexisting mental or physical conditions that may cause complications if not addressed appropriately. For this reason, Lunesta addicts who have psychological illnesses or have liver, kidney, brain or lung diseases should enter an inpatient detox and rehab center.
Lunesta rehabilitation program can take several weeks to months of inpatient treatment, depending on the addicted person's health, daily dosage intake, and length of drug abuse. Detox and rehab programs usually take 28 to 90 days of treatment. According to the Substance Abuse and Mental Health Services Administration (SAMHSA), individuals who are admitted to short-term residential rehabs (fewer than 30 days) are more likely to complete treatment compared to those admitted in long-term (more than 30 days) residential treatment centers. However, according to the National Institute on Drug Abuse (NIDA), individuals who have exceeded the minimum three-month rehabilitation program are less likely to be involved in criminal activities and violent behaviors. They are also able to resume their normal lives and secure jobs after a stay in long-term residential rehab.
I Want to Find an Executive or Luxury Rehab Center
If management circumstances have hindered you or a spouse from getting care for a drug use problem or behavior-related addiction, Executive Rehabs will be of interest. Leveraging excellent narcotic, prescription drug or behavior addiction treatments with the ability to connect as needed to a computer or cell phone, a member of the management team can receive treatment in seclusion and style.
Many contemporary drug, alcohol or behavior addiction treatment facilities provide the excellent amenities you'd only expect to find in four and five-star hotels, with your success and health being the biggest goals. From fine linens and gym facilities to 5-star chef-prepared meals and in-house massage therapy, you can get the perfect narcotic, prescription drug or behavior addiction treatment for yourself or a spouse while enjoying the surroundings. For help determining the top luxury treatment programs for Lunesta addiction, dial our toll-free helpline as soon as you're able at .
Addiction Treatment Process
Gradual dosage reduction is the first step in withdrawing from Lunesta. This involves slowly tapering the dosage of the drug for several days or weeks. If this method fails, a cross-tolerant drug can be substituted in place of the addictive drug. A long-acting benzodiazepine, like chlordiazepoxide or diazepam, is given to the addicted individual. These two drugs are chosen in Lunesta rehab centers because they reduce the severity of withdrawal symptoms during the detox process. In extreme cases of addiction or in cases of Lunesta overdose, flumazenil, a benzodiazepine antagonist, is administered to the patient. It counteracts the life-threatening symptoms of Lunesta overdose or addiction like respiratory depression.
Relapse Prevention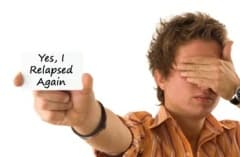 After successful treatment for substance abuse, addicts are faced with new challenges when reintroduced to the world as sober individuals. All addicts face temptations in recovery, and some may feel lost in the quest for sobriety. Drug relapse prevention is crucial in maintaining a sober lifestyle. There are many roads you can take to prevent relapse in recovery. Getting sober is the hardest part of recovery for most, but staying sober is made easier by taking certain measures.
Read More
Once the addictive substance is detoxified from the body, the patient is then recommended for inpatient or outpatient therapy and rehab. High-dose abusers of Lunesta may need to enter a residential treatment center to prevent relapse. Individuals who abused Lunesta together with other drugs or substances should also seek long-term admittance to Lunesta rehab centers.
Behavioral therapy is one of the most common methods to change an addict's perception toward the addictive drug. A person addicted to Lunesta and other substances receives cognitive behavioral therapy (CBT), where he or she learns how to identify and deal with destructive behaviors. Adolescents or teenagers addicted to Lunesta or other drugs go through multidimensional family therapy where the addicted child learns effective decision-making and coping skills, and the family receives aid in improving interpersonal functioning to increase their knowledge and protection from substance abuse and other related problems.
Private treatment centers offer the best treatment and recovery options for their clients. These centers are commonly located in the countryside where patients can recover in a peaceful and secure area. Sometimes, patients may live with others in a shared room. This is done to create a bond between patients, and it helps create peer support. Other facilities may offer private rooms.
Aftercare support is essential to addiction recovery. Patients inside the Lunesta rehab center are introduced to the 12-step program utilized by various local support groups, including Alcoholics Anonymous, Cocaine Anonymous and Narcotics Anonymous. The 12-step program emphasizes that addiction is a recurring condition that requires commitment and continual work. Joining a local support group also helps the patient maintain sobriety by keeping in touch with addiction-free individuals and people who are continually working on recovering from their addictions.
Exclusive Lunesta rehab centers provide one-on-one and group counseling to their clients. Patients are recommended to visit the center or an affiliated hospital to evaluate their progress. Individuals who have complex recovery issues can choose to enter a therapeutic community where they can get assistance in maintaining sobriety and stability.
Insurance Coverage and Payment Options
Not all insurers provide coverage for drug or alcohol rehabilitation. Contact your insurance agent to find out if your insurance can cover your rehabilitation program. Private Lunesta rehab centers offer alternative payment options like credit card payments or loans. They can also draft a plan that proposes a convenient monthly payment for your rehab and medication costs. Learn more about treatment and payment options by talking to a professional consultant in an exclusive rehab center in your area. The main objective of a Lunesta rehab center is to help individuals get over their addiction. It is never too late to turn things around and change to a better and healthier person. Call today and learn more about Lunesta addiction and the various treatment and recovery options suitable for you or your loved one's needs.
Free Online Insurance Coverage Checker for Lunesta Rehab
Use the free online insurance coverage checker tool below to find out if your health insurance provides coverage for Lunesta addiction rehab and other rehabilitation treatment plans for substance abuse recovery.
More resources about
Lunesta

: