Lorazepam Addiction Rehab Treatment Centers Near Me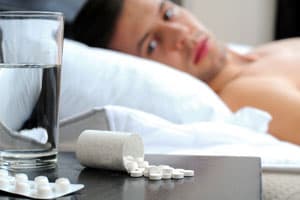 Since lorazepam is a prescription medication, there is an unfortunate perception that it must be harmless. In fact, this anti-anxiety medication, which is commonly sold under the brand name Ativan, has a high potential for misuse and abuse. The National Institute on Drug Abuse warns that prescription drug abuse is a growing problem, especially among teens and young adults. If you or someone you know has a problem with lorazepam, call today and learn about the various treatment options. A lorazepam rehab center offers expert medical attention and caring staff members who all share one mission: helping people recover and learn to live healthy, productive lives.
Lorazepam rehabilitation facilities come in two broad categories: inpatient facilities and outpatient clinics. Inpatient facilities offer room and board and 24/7 supervision to all patients. The facility serves as a home away from home for people who need a jump-start to their health and well-being. Outpatient clinics offer many of the same services, minus the room and board. They may host therapy sessions and dispense medications. A person in recovery typically transitions from inpatient care to a halfway house to outpatient services close to home.
If your life seems out of control, then inpatient rehab might be exactly what you need. Residential care affords the opportunity to undergo drug detox in a safe environment. If you or a loved one wants help, call our helpline at .
About Addiction
"Addiction is a disease — a treatable disease — and it needs to be understood."-Nora VolkowAddiction often begins simply with misuse of a substance. Perhaps a parent or friend has a legitimate prescription for lorazepam, and you try taking one or two, just to see what happens. Abuse can quickly snowball into addiction, which is the strong compulsion to continue taking a drug regardless of negative consequences.
According to Nora Volkow, Director of the National Institute on Drug Abuse, "Addiction is a disease — a treatable disease — and it needs to be understood." With addiction also comes tolerance and dependence. Tolerance is the need for more and more of a substance in order to achieve a similar effect. Unfortunately, the quantity required for a dangerous overdose doesn't significantly change. Dependence is a state in which sudden cessation of the drug leads to withdrawal symptoms.
Privacy and Confidentiality
You will not have to worry about privacy when you check in to a lorazepam rehab center. Like any medical institution, rehab facilities are required by federal law to safeguard your personally identifiable medical information. You may or may not have a private room; it depends on the type of rehab program that you enter.
How Long Does Inpatient Lorazepam Rehabilitation Last?
Long Term Rehab Programs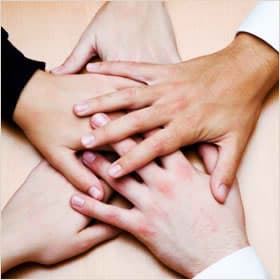 Long-term rehab programs — that take 120 to 180 days or longer — can help in treating chronic alcohol and drug addiction by providing intensive and structured treatments, and by helping the addicted person to sustain abstinence and regain his or her normal life.
Read More
The length of your stay in a lorazepam rehab center will depend upon a number of factors. The severity of illness will naturally play a part; more pronounced addiction always benefits from longer stays in rehab. Of course, not everyone can dedicate several months to healing and recovery. If time or budget constraints are a serious concern, then a shorter stay of perhaps a month can still be beneficial. Outpatient care, on the other hand, continues for as long as necessary. It's important to remember that recovery is a process, not an event, and calls for a strong commitment on the part of the individual.
Free Online Insurance Coverage Checker for Lorazepam Rehab
Use the free online insurance coverage checker tool below to find out if your health insurance provides coverage for lorazepam addiction rehab and other rehabilitation treatment plans for substance abuse recovery.
What Happens During Detox Treatment?
Treatment at a lorazepam rehab center begins with a check-in process. You'll meet and greet the people directly involved in your care and then take a tour of the facility. On your first day, you might do little more than unpack your bag and settle in.
Doctors and nurses will be on hand to help ease you through the detox process. Both medications and natural remedies have been shown to be effective in treating withdrawal symptoms. You may receive medicine to ease nausea, relieve anxiety and help you get adequate rest.
Soon, you will settle into a routine at your lorazepam treatment center. Therapy sessions, both individual and group, will help you understand the sources of your drug-seeking behaviors. You will gradually learn new tools and techniques for dealing with life's inevitable setbacks.
Treatment doesn't stop when you leave rehab. Aftercare programs ensure that you're staying sober and pursuing your goals. For many addicts in recovery, aftercare and group meetings are essential parts of their new lives.
I Want to Find an Executive or Luxury Rehab Center
If corporate responsibilities have kept you or your loved one from getting help for a substance abuse problem or behavioral addiction, executive rehab programs are the answer. By combining great substance addiction and behavior treatments with the flexibility of computer and cell phone access, an executive or CEO can get healthy in privacy and style.
Many modern substance abuse and behavioral addiction treatment centers offer the luxury amenities one would only expect to find in the nation's finest hotels, with your success and comfort being the top priorities. From private rooms and 5-star chef-prepared meals to fine linens and gym facilities, you can get the best drug abuse and behavioral addiction treatment for yourself or your loved one while relaxing in style. For a hand in determining the greatest luxury treatment facilities for Lorazepam addiction, call our toll-free helpline today at .
Costs and Other Considerations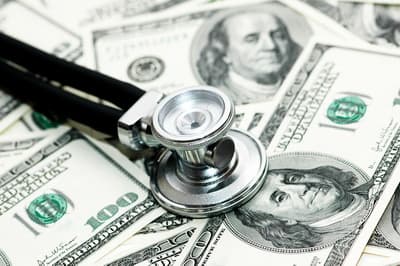 Residential rehab can be costly, but many programs offer a sliding scale for individuals who need help footing the bill. Some programs accept major medical insurance. Be sure to find out all the details about payment before heading to a lorazepam rehab center.
You may be faced with the issue of whether to stay close to home or travel far away for treatment. There are clear advantages and disadvantages to both scenarios. You will want to consider what's in your own best interest. A change of scenery is often beneficial, but having family close by can also be very helpful.
Always remember that sobriety must be handled one day at a time. Keep your goals and dreams in front of you, and you will be on your way to a happier, more meaningful life. If you're sick and tired of feeling weighed down by a prescription drug addiction, the time to act is now. Call us on to get help.
Further Research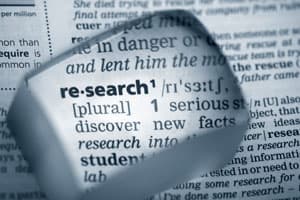 Education is an important weapon in the fight against addiction. On a personal level, you can give yourself a powerful advantage by learning everything you can about addiction and addiction treatment.
If you've decided to enroll in a residential lorazepam rehab center, you probably want to learn more about what will happen during your stay. A representative of the facility will be able to answer all your questions and can go into detail about anything from interventions to detox procedures.
There are many treatment methods in use right now. Some are purely spiritual, while other focus on the medical aspects of addiction and recovery. Not everyone responds well to the same form of treatment. Research can help you decide which method might work best for you. You need to stack the deck in your favor as much as possible.
Every day is a second chance. No matter how long you've grappled with lorazepam addiction, there is hope. Simply call today, and you are well on your way to receiving professional and caring treatment at a lorazepam treatment facility. If you know of a loved one who needs help, don't delay a second longer. Make the call.
More resources about
Lorazepam

: