Laudanum Addiction Rehab Treatment Centers Near Me
Laudanum rehab centers are essential for kicking an addiction to the substance that is often called "Tincture of Opium." The prescription drug is used to treat severe diarrhea caused by chronic illness or medications. Cancer patients often take laudanum to help with the diarrhea caused by chemotherapy treatments. Laudanum rehab programs treat people who abuse the drug. These are often former patients who are abusing their prescription and/or buying more illegally. The addictive element in laudanum is opium. Treatment for this addiction is the same type of treatment used to treat prescription opiate addiction.
Both inpatient and outpatient programs are available. Inpatient laudanum rehab centers have programs that go from detox through recovery. These programs often include a transitional phase into an extended residential program, which is a supervised and controlled environment in which the addict can learn to prevent relapse and manage cravings. Outpatient programs are less restrictive. The addict lives in his own space and attends therapy or group sessions voluntarily. Taking the medication is also voluntary and not monitored as closely as it is in inpatient laudanum rehab centers. Inpatient programs may be the best option for treating dependency to such an addictive drug and to teach the addict to successfully live sober after rehab.
Do You Need Laudanum Rehab?
Residential rehab is important for any drug addiction recovery. It is especially important to the recovery needs of a laudanum addict. Unfortunately, not enough people take part in the residential rehab treatment they need. According to the U.S. Substance Abuse and Mental Health Services Administration, more than 23 million drug addicts required treatment in 2009. However, only 2.4 million of those people actually went to a residential facility for treatment. A residential laudanum rehab program can be the key to a successful recovery. We are available around the clock to give you the information and support you need to get into the best laudanum rehab program. Call us today at to speak to our advisers about the importance of inpatient care for laudanum addiction.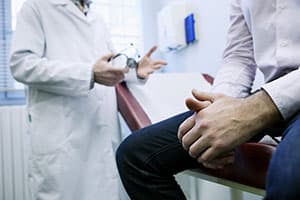 Alcohol and Drug Rehab Programs
While not all alcoholics share the same symptoms, you might notice these signs appearing in yourself or someone close to you. Signs of drug addiction are similar because someone addicted to a substance cannot control his or her use of that substance.
Read More
One of the most common questions asked about laudanum addiction is how one knows if an addiction exists. The question is valid. Regular use and high doses of laudanum can create a dependency and increase a person's tolerance. Stopping it suddenly can bring on withdrawal symptoms. However, this occurs in patients who use it as prescribed. Such patients are not necessarily addicted to the drug. Their bodies have developed a natural and inevitable physical dependence and tolerance to the effects of the opiate. An addiction includes a psychological dependency.
About Opiate Rehabilitation Programs
Opiate use can cause social and psychological effects that could have an adverse effect on the recovery phase. This is another reason for an inpatient laudanum rehabilitation program. These private centers enforce confidentiality policies preventing other patients and doctors from doling your treatment information out to the public. The facilities also have private rooms that you can obtain by request.
I Want to Find an Executive or Luxury Rehab Center
If work circumstances have deterred you or someone you care for from getting care for a substance abuse issue or behavioral addiction, executive rehabilitation facilities may be just the thing that's needed. By marrying excellent drug abuse and behavior addiction treatments with the freedom of occasional computer and phone access, an executive team member can get sober in privacy and comfort.
Many excellent substance abuse and behavior addiction treatment programs provide the excellent amenities you would expect to find in the world's finest hotels, with your success and well-being being the biggest goals. From fine linens and gym facilities to in-house massage therapy and housekeeping services, you can get excellent drug abuse and behavior addiction treatment for yourself or someone you care for while enjoying the surroundings. For help looking for the best-quality luxury treatment clinics for Laudanum addiction, call our no-cost helpline as soon as you're able at .
Free Online Insurance Coverage Checker for Laudanum Rehab
Use the free online insurance coverage checker tool below to find out if your health insurance provides coverage for laudanum addiction rehab and other rehabilitation treatment plans for substance abuse recovery.
What Happens in the Programs?
No matter what type of treatment program you enter, the structure is essentially the same and includes the following:
Intake. During this initial phase, the patient reviews rehab policies and rules, provides a medical history, signs a confidentiality agreement, completes insurance paperwork and is briefed on the process.
Detox. Medical treatment, which may include the administration of Suboxone or methadone, is provided to safely remove laudanum from the person's system and help the patient regain his or her health.
Therapy. Talk and medicinal therapies, such as cognitive behavioral treatments and antidepressants, are provided to help the person overcome the psychological addiction and any underlying mental health conditions. The topics addressed in individual and group treatments include preventing relapse, dealing with stress while sober and curbing cravings.
Aftercare. Some patients transition to a residential program for further monitoring while others attend outpatient therapy sessions for help with maintaining recovery.
The particulars of the treatment vary from one patient to another and help determine the length of the treatment program. The programs for opiate addictions, especially for laudanum addiction, do not typically follow the 30-, 60- or 90-day format. The patients are often treated with strong medications to counter the addiction, and they may also need strong medications to continue treating the diarrhea and pain that the laudanum was treating before the addiction occurred. Some patients need assistance with managing their physical conditions as well as the addiction. The best laudanum rehab programs base the length of the stay on the individual and the circumstances of his or her addiction. Some addicts may stay in an inpatient facility for as long as a year.
Securing Your Own Treatment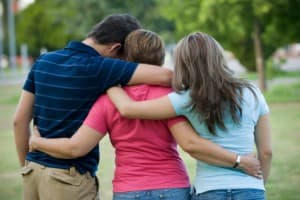 Getting treatment at a laudanum rehab center begins with identifying that you have an addiction. After that, you must determine how to pay for the treatment. Fortunately, there are several options. Most people have private insurance that covers a laudanum treatment facility. Public health insurance programs, such as Medicaid, Medicare and state programs, also cover rehab. These insurance plans may require some financial input on your part. Rehabs vary on the types of insurance they accept and specific facilities can answer any questions about payment prior to intake. Many programs offer financing options, and some families take out personal loans or pay with credit cards.
Traveling to a facility adds to the cost of entering rehab. However, distant rehab centers are farther away from the stresses of your regular life, which can be beneficial. Choose a facility that is close to home if you need to cut transport costs. Ultimately, your rehab choice should depend more on the quality of the center.
You must consider your options for leaving the laudanum rehab center as well. Many patients enter a sober living facility. This offers the opportunity to learn more about preventing relapse in the first days of sobriety after rehab. Contact us at for more information about the programs near you designed to help you maintain your sobriety.
Getting More Information
You can't make people enter rehab against their will. Doing so will make the program unproductive for everyone involved. You are ready for rehab when you truly want to achieve a better life. You must also be ready to admit that you are an addict. There are several ways to help determine whether you have an addiction or to convince an addict that he or she has a problem.
Before going out and signing up for rehab, take the time to get more information about the specific program. No two rehabs are alike. In fact, several approaches are suited to help any addict. These include:
Non-12-step programs that follow a cognitive or scientific approach to recovery
Twelve-step programs that embrace a higher power in a series of tasks geared toward making the addict take responsibility for the addiction
Holistic programs that use progressive methods for preventing relapse
Faith-based programs that use the tenets of a specific religion to help guide addicts into sobriety
We have the resources and tools you need to help find the right laudanum rehab center for you. Call us at to discuss the available treatment options.
It's Not Too Late to Turn It All Around
No matter how old you are or how long you have had this addiction, you can still kick the habit. Laudanum rehab centers are staffed by professionals who are skilled in treating patients of any age with any type of opiate addiction, no matter what the severity may be. Contact us for more information and for help getting into a laudanum rehab center for treatment immediately.
More resources about
Laudanum

: