Inhalant Rehab Addiction Treatment Centers Near Me
To overcome inhalant abuse, it is essential to find a program specifically structured to help inhalant addicts. While inhalant use was once believed to be a problem that disproportionately affected young people, the Substance Abuse and Mental Health Services Administration (SAMHSA) found that approximately 54% of people who entered rehab for were over the age of 18.
Inhalant rehab centers often provide programs divided by age group. Although the majority of people seeking treatment for inhalant abuse are adults, there is still an enormous need for programs to help adolescent addicts. According to the SAMHSA, children aged 12 to 17 accounted for only 8% of rehab admissions. However, 48% of these children admitted to abusing inhalants.
Inpatient vs. Outpatient Rehab Treatment Facilities
Inpatient rehab facilities let addicts completely focus on recovering from their addiction. While outpatient clinics may be suitable for some addictions, there are significant advantages for inpatient treatment. Inpatient treatment ensures that an addict cannot access inhalants, which are often easy to find, during the recovery process. If the addict is a child or teenager, inpatient treatment is highly important because it is likely that other members of the family have substance abuse problems.
Inpatient Rehab Center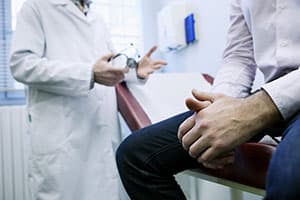 If you or someone you love is struggling with drug and alcohol addiction, you may need to find an inpatient drug rehab center. Inpatient drug rehabilitation centers can give you the intensive therapy and tools you need to defeat alcohol and drug addiction so you can get back on the right path and live a successful, happy and productive life.
Outpatient Rehab Center
Getting help for addiction is one of the most important choices you can make for yourself or someone you love. Seeking assistance is a hard decision to make and not one that should be made by simply looking for the biggest advertisement in a community telephone guide. If you're looking for outpatient drug rehab centers, there are quite a few factors you should keep in mind before you choose any one program over another. Knowing what these factors are and how they impact your treatment can help you make the tough choice about where to turn for help. Read More
Do I Need a Residential Rehab Facility?
People who have chronically abused inhalants have many social and psychological problems caused by this problem. Due to the effect that inhalant abuse has on the brain, some inhalant rehab centers treat abusers for both a substance abuse problem and a mental illness. While some techniques used to treat other types of drug abuse can be used to treat inhalant abuse, there are other issues specific to inhalant use that are best addressed in a residential setting.
Tolerance vs. Inhalant Dependence
According to the SAMHSA, there are an estimated 1.1 million adults who abuse inhalants each year. Tolerance is one of six criteria used to evaluate whether someone is dependent on inhalants. The other five criteria are:
Continual use of the substance, even when adverse effects are known
Withdrawal from important recreational, occupational or social activities
Large amounts of time spent obtaining or using inhalants
Unsuccessful efforts in ceasing the use of inhalants
Using inhalants over longer periods of time than intended
Are Inhalant Rehabs Private?
Inhalant abusers are often ostracized from their peers or even stigmatized by other drug users. For this reason, top inhalant rehab centers recognize the importance of guarding their patients' privacy. However, each treatment center will have specific protocols to help you build a community to aid in your recovery.
For people who abuse inhalants, being paired with someone who is further advanced in the recovery process can be highly beneficial. Children who are attending an inhalant abuse rehabilitation center, for example, are often hard to reach and distant. These same children are anxious to bond with members of their peer group, so interacting with other addicts is important during the initial stages of their recovery.
How Long Does Inpatient Inhalant Rehabilitation Last?
Inhalant abuse treatment requires a longer treatment stay to be effective. Inhalants linger in body fat, so it may take several weeks for all the effects of the inhalants to cease. For this reason, a typical 28-day or month-long treatment program may not be effective.
Due to the challenges of inhalant addiction treatment, a general addiction treatment schedule is not appropriate. In many cases, an addict may not even be ready for traditional treatment therapy until he or she has detoxed for 30 days. A 90-day stay at an inpatient facility, with the option of extending treatment to a 120-day stay, is recommended by many inhalant rehab centers.
Free Online Insurance Coverage Checker for Inhalant Rehab
Use the free online insurance coverage checker tool below to find out if your health insurance provides coverage for Inhalant addiction rehab and other rehabilitation treatment plans for substance abuse recovery.
What Happens During Inhalant Addiction Treatment
A person who is addicted to inhalants will have a shortened attention span and limited thinking ability. For this reason, initial individual treatment sessions at inhalant rehab centers are very brief, lasting only 15 to 30 minutes. They are often informal. During recovery, the patient's mental state will constantly be reassessed, and the sessions will be lengthened when appropriate.If the addict is a teenager, it is common for siblings or parents to have substance abuse problems. For this reason, addiction therapy may involve some family therapy.
Paying for Inhalant Addiction Treatment
Paying for a top inhalant treatment program can be costly, but it is an important investment in your future. While some inhalant rehabs accept
insurance
, other may require out-of-pocket payment. This cost will vary depending on the length of stay recommended for the individual patient.
Financing
is available in many cases to help patients pay for their stay.
Should I Travel for Treatment?
Traveling to attend a inhalant rehabilitation center may be necessary depending on where you live. Some people may also chose to travel to attend a private facility or because they like the idea of a fresh start in a new place. However, if your rehabilitation center offers family counseling as part of its treatment, you may want to stay close to home to encourage your family to participate.
I Want to Find an Executive or Luxury Rehab Center
When executive issues are hindering you or a relative from looking for assistance for a problem with drugs or alcohol or behavior-related addiction, executive rehabilitation centers will be invaluable. By leveraging highly-rated illicit substance and behavioral addiction treatments with the ability to use a computer or mobile device, a business person can receive support while keeping productive.
Frequently, current narcotic, prescription drug or behavior treatment clinics grant the top-tier amenities one would normally expect in America's best hotels, with your health and well-being being the biggest priorities. From in-house massage therapy and gym facilities to housekeeping services and 5-star chef-prepared meals, you can get the highest-quality substance and behavior treatment for yourself or your relative while keeping comfortable. For support in finding the best-rated luxury treatment facilities for inhalant addiction, dial our no-charge hotline now at .
What Happens After Rehab?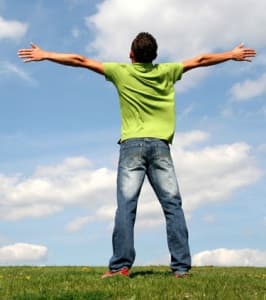 Inpatient inhalant rehab centers will help you build a plan to avoid the circumstances that led to your drug addiction. You will also have the skills necessary to cope with your life circumstances without resorting to drugs. Many rehabilitation centers recommend that you attend support group meetings to help maintain your commitment to a drug-free lifestyle. Your rehabilitation center may also encourage you to continue individual therapy.
Are You Ready?
Stopping inhalant abuse as soon as possible is essential for preventing permanent side effects. Deciding that you are ready to embrace a new life free from drug abuse can yield exciting benefits. Because inhalant abuse can cause depression, irritability and inattentiveness, you may find that your mood improves once you stop using inhalants.

Recover Today
Inhalant abuse can lead to social ostracize and depression. Getting help for your illness is the best way to substantially improve your life. Due to the effect of inhalants on the brain, it's important to get help as soon as possible to prevent permanent damage. To discuss the options available to you, call to find out about private inhalant abuse treatment centers.
More resources about
Inhalant Rehab Program

: