GHB Addiction Rehab Treatment Centers Near Me
What Is GHB?
Gamma-hydroxybutyrate (GHB) is a sedative and categorized as a central nervous system depressant. It is used as a club drug by many people and can lead to addiction. If you or someone you care about is addicted to GHB, you need to get help right away. There are GHB rehab centers all across the nation that specialize in helping addiction patients recover from the abuse of this drug. These centers are staffed with professional doctors, psychiatrists and counselors to help provide the best treatment for every patient. You can get help today by calling to discuss GHB addiction treatment options.
Inpatient Facilities GHB vs. Outpatient Clinics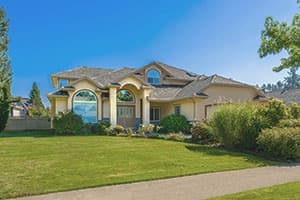 When making the decision to get help with a drug addiction problem, there is usually the option to get aid from an inpatient facility or an outpatient clinic. An inpatient facility is one that provides care on a live-in or residential basis. Drug addiction patients check in to the facility and are provided with 24-hour care. At outpatient clinics, patients typically stop by the facility a few times a week for a couple hours a day to receive treatment.
Whether a person needs residential care will depend on the level of GHB addiction he or she is suffering from. The level of addiction can be determined by how long the person has been consuming the drug, how often consumption takes place, and the threat the abuse poses to a person's health, finances and overall well-being. Before addiction occurs, drug abusers develop a tolerance for the drug. Tolerance to GHB occurs when a person's body gets accustomed to a certain amount of the drug being in his or her system. Individuals develop a high tolerance level when excessive amounts are used. GHB dependence precedes a person developing a high tolerance. When individuals are dependent on a substance, they feel they have to have it to function, relieve stress or relax.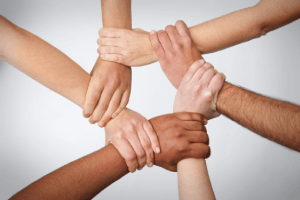 90-Day Addiction Rehab Program
If you or someone you love is having a hard time quitting drinking or abstaining from drug use, you might want to consider a 28-day or 30-day drug rehab. One-month rehab centers give you a chance to get and stay clean without requiring a long-term commitment.
Read More
The best GHB rehab centers keep patients information private and confidential. There is no need for patients to worry about whether staff members will share their information with others unless a patient asks the staff to do so. Residential facilities are often equipped with private rooms. This provides patients with a comfortable place to block out anything else that is going on in their lives so that they can focus solely on recovering from their addiction problem.
Statistics on Club Drug Use
Club drugs are often used by teenagers and young adults at parties, nightclubs and bars. According to a 2010 study published by the National Institute on Drug Abuse (NIDA), 0.6 percent of 8th graders, 0.6 percent of 10th graders and 1.4 percent of 12th graders in the United States had abused GHB within the past year. For this reason, many inpatient GHB rehab centers include treatment programs that are tailored specifically to those age groups.
There are a variety of residential options offered at inpatient GHB rehabilitation centers. Some facilities have 30-day programs, while others have 45- to 90-day treatment programs. The longer the treatment process is, the higher the chance for long-term recovery will be. There are many GHB treatment facilities that continue the rehab process even after a patient has checked out of the center. Some patients continue with counseling and therapy services long after they have been released from inpatient care. If you are struggling with an addiction to GHB, you can get started on the road to recovery by calling us at to get connected with a residential GHB rehab center in your area.
Finding an Executive or Luxury GHB Rehab Center
If business-related concerns have deterred you or someone you care for from getting assistance for a drug use issue or behavior-related addiction, executive rehabilitation facilities may be just the thing that's needed. By marrying top drug abuse and behavior addiction treatments with the freedom of occasional computer and phone access, an executive team member can get sober in privacy and comfort.
Many Excellent illicit substance and behavior addiction treatment facilities feature the nicest amenities you'd normally expect in the world's finest hotels, with your success and well-being being the primary goals. From 5-star chef-prepared meals and fine linens to gym facilities and in-house massage therapy, you can get excellent substance addiction and behavioral treatment for yourself or someone you care for while relaxing in comfort. For support in searching for the best-quality luxury treatment programs for GHB addiction, dial our no-cost helpline as soon as possible at .
Getting Rehab Treatment for Gamma-hydroxybutyrate Addiction
The start of the treatment process in an inpatient program typically includes being interviewed by a facility staff member to discuss the details of your addiction and the treatment options that are available to you. Usually after this is done, you are assigned a room and the rehab process begins. Rehab usually includes treatments from doctors, counselors and therapists. Doctors are responsible for overseeing the physical aspects of recovery, while counselors and therapists deal with the mental and emotional aspects. You can expect physicians to implement detoxification treatments from GHB. There are usually group counseling sessions to attend as well as individual and family counseling sessions mediated by therapists and counselors. It is likely that counseling and therapy sessions will continue for some time after you have been released from residential care in order to help prevent relapse.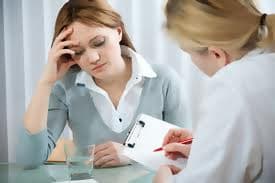 Most facilities provide a variety of payment options. If you have medical insurance, check to see if the GHB rehab center accepts your form of insurance for payments. Some insurance plans may cover the entire cost of treatment, while others may only cover a part of the cost. Patients can speak with the finance department of the facility in question to find out about making payments by check, cash or credit card. Many facilities are willing to set up payment plans and let patients pay for treatment in installments. In general, facilities are willing to work to quickly resolve payment issues so that patients can focus on the recovery process.
According to statistics published by the NIDA, 40 to 60 percent of drug addiction treatment patients relapse. Once treatment is complete, it is a good idea for patients to get connected with outside sources that will help them stay clean. Before completing treatment at a GHB rehab center, patients can speak with facility staff workers about programs in the area that can help with avoiding relapse.
Drug addiction is difficult to deal with no matter what the substance is. If you need to get help for yourself or a loved one, you may have more questions about the rehab process. Some of these questions may include:
These are all valid questions that can be answered by a GHB rehab center worker. It's never too late to get help with a drug addiction problem. Call us now at to get connected with an inpatient facility that can help free you from the pressures of drug addiction.
More resources about
GHB

: