Flunitrazepam Addiction Rehab Treatment Centers Near Me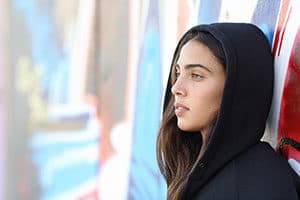 Flunitrazepam is the generic name for the brand name drug Rohypnol, commonly called "roofies." Flunitrazepam is a fast-acting benzodiazepine—a class of drugs that also includes drugs such as alprazolam (Xanax), diazepam (Valium), and lorazepam (Ativan). This sedative drug depresses the central nervous system, decreasing activity in the brain.
Although flunitrazepam isn't legal in the United States, it is often prescribed in European and Latin American countries and is the most commonly prescribed drug of its class in Western Europe. Flunitrazepam enters the United States illegally and is sold on the street.
Flunitrazepam is best known as a "date rape drug." It induces a stupor and causes memory impairment that often renders its victims unable to remember what happened to them while they were under the drug's influence.
The misuse and abuse of flunitrazepam as a "downer" drug can lead to abuse and addiction. Rehabilitation programs (rehabs) can help people who compulsively abuse this medication. Drug rehab programs focus on treating the underlying causes of addiction as well as the physical, emotional, and mental aspects associated with the drug dependence itself.
Flunitrazepam Abuse and Addiction
Flunitrazepam addiction is diagnosed as a substance use disorder. If you have two or more of the following signs in regards to flunitrazepam use, you may have a problem with Flunitrazepam use:
Using more of the drug than originally intended.
Struggling to cut down or control use of the drug.
Spending a lot of your time getting and using the drug and recovering from its use.
Craving the drug.
Missing out on other areas of life because of drug use.
Using the drug despite other problems that are caused or worsened by using it, such as trouble at work or in personal relationships.
Giving up other activities because of drug use.
Using the drug when doing so could be physically dangerous.
Using the drug despite medical or mental health problems that are either caused or worsened by your use.
Developing a tolerance to the drug.
Experiencing withdrawal symptoms when you stop using the drug.
Recognizing the warning signs of flunitrazepam abuse or addiction is the first step to recovery. If you or someone you care about is abusing this drug or any other substance, seek professional help.
Do I Need Flunitrazepam Rehab?
If you've tried unsuccessfully to overcome flunitrazepam addiction on your own, rehab may be the best option for you. Each addiction rehab facility employs a dedicated team of treatment professionals and medical personnel who understand addiction and want to help. Residential addiction treatment can also give you time to begin recovery without the triggers that exist in your daily environment.
Do I Need Detox First?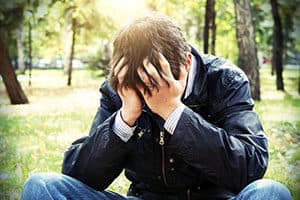 Withdrawal from flunitrazepam has the potential to cause an array of serious symptoms that may include:
Delirium.
Convulsions.
Seizures.
It's important to seek professional help to determine the safest way to stop using flunitrazepam. Because you may experience serious withdrawal symptoms when you try to stop taking this drug, you may wish to first look into medically supervised inpatient drug detoxification (detox) either at a rehab facility or at a separate facility that specializes in the process. From there, you can transfer to a rehab program and begin treatment from a stable point.
Medically supervised detox often involves using other sedating medications to preclude seizure development and otherwise ease withdrawal symptoms. In cases where the risk of severe acute flunitrazepam withdrawal syndrome is high, a longer-acting benzodiazepine (such as chlordiazepoxide or diazepam) may be used to stabilize the patient and minimize the likelihood of dangerous seizures. These longer-acting benzodiazepines may then be more-easily tapered off of as the patient recovers throughout the detox period. Other medications, such as clonidine, may also be used to help reduce uncomfortable withdrawal symptoms.
If you or someone you care about is struggling with flunitrazepam addiction, call at any time. A rehab placement specialist will answer your questions and help get you headed towards rehab and recovery right away.
Inpatient Treatment vs. Outpatient Flunitrazepam Rehab
When considering a flunitrazepam rehab facility, there are two main choices:
Inpatient addiction treatment is a structured, supervised form of rehabilitation that requires the recovering individual to reside at the facility for the duration of treatment. The recovery length depends upon many variables, such as the severity of the addiction and the amount of therapy needed, and is tailored to each person.
Outpatient programs do not require living at a rehab facility. They allow a person to receive regularly scheduled counseling and therapy while continuing to fulfill obligations at home or work.
Free Online Insurance Coverage Checker for Flunitrazepam Rehab
Use the free online insurance coverage checker tool below to find out if your health insurance provides coverage for flunitrazepam addiction rehab and other rehabilitation treatment plans for substance abuse recovery.
About Inpatient Flunitrazepam Rehabilitation
Inpatient rehab facilities can be very beneficial to people who are having a difficult time getting clean. At inpatient facilities, you'll have the benefit of round-the-clock supervision and heightened accountability. Many people find it easier to adjust to life without drugs in the safe, comfortable confines of an inpatient treatment center. Throughout this type of treatment, you'll also frequently meet with addiction counselors and attend support groups. You may also have access to medical services and psychiatric care as needed.
Inpatient rehab facilities can be especially helpful for individuals struggling with:
Particularly severe addictions.
Little outside support.
Unstable or triggering home environments.
Co-occurring mental or physical health issues.
They can also be beneficial for those who have previously made unsuccessful attempts to quit using flunitrazepam on their own or in an outpatient setting.
Health professionals customize residential addiction rehab programs to the needs of each recovering individual. The minimum stay in a flunitrazepam inpatient rehab program is generally 28 to 30 days. People struggling with a more stubborn addiction may choose to reside in a treatment center for a longer period of time. 
Depending on the severity of the flunitrazepam addiction and any other physical or mental health issues that also need to be addressed, there are a variety of addiction treatment program lengths. These can include:
Recovery Brands research has demonstrated that longer stays in treatment can lead to better sobriety outcomes, with 90 days or more of treatment being found to be most helpful. A successful continuum of care often includes some combination of inpatient, outpatient, private counseling, and aftercare.
About Outpatient Flunitrazepam Rehabilitation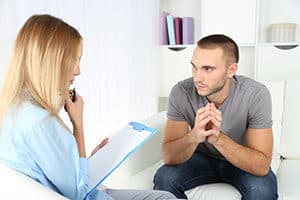 Outpatient programming allow people in recovery some additional flexibility by allowing participants to maintain a relatively normal day-to-day life as they continue to live at home while receiving treatment. Individuals report to the treatment location only during specified treatment hours.
Outpatient flunitrazepam treatment services may be more appropriate for those with relatively less severe addictions due to the fact that serious or long-term addictions are more difficult to monitor on an outpatient basis. However, in some cases, outpatient treatment serves as the next level of care for someone exiting inpatient flunitrazepam rehab.
If you're looking for the right treatment program to help you or a loved one overcome an addiction to flunitrazepam, call at any time. A rehab placement specialist will guide you toward options that will help get you or your loved one started on the journey to recovery.
Is Rehab Private and Confidential?
With any treatment for substance use, your privacy is protected by a federal law called the Health Insurance Portability and Accountability Act (HIPAA). Most states have additional regulations requiring your treatment records and information to be protected as confidential.
Flunitrazepam rehab programs are designed with confidentiality in mind. Treatment facilities can only share confidential information with third parties with your consent or in the event of an emergency situation. Under HIPAA, you can feel assured that your privacy and personal health information is secure during treatment.
What to Expect During Recovery
Recovering from addiction is a lifelong process, and starting with the right length and level of treatment is often crucial to establishing and maintaining sobriety. Individuals who enter a flunitrazepam rehab program first undergo routine medical tests and complete admission paperwork. These steps help the trained professionals determine the best course of treatment.
After completing the intake and assessment steps, detox can be started if needed. Again, because withdrawal from flunitrazepam can be dangerous in some cases, a medically supervised detox with pharmaceutical intervention may be required.
Once the period of acute benzodiazepine withdrawal has been successfully managed, the individual can begin therapy. Most flunitrazepam rehab centers use more than one type of therapy. Common therapeutic interventions include:
Individual therapy.
Group therapy.
Family therapy.
Additional addiction treatments are often available at many rehab centers. These may include:
Trauma treatment, such as for post-traumatic stress disorder and other traumas that may be contributing to substance use.
Treatment for co-occurring mental health and substance use disorders (i.e. dual diagnosis).
Complementary or alternative therapy options may also be offered to enhance traditional addiction treatment methods, such as:
Wilderness programs, in which participants interact with nature while practicing mindfulness and learning techniques to promote healthful relaxation.
Animal therapy, such as horse (equine) therapy.
Acupuncture.
Meditation.
Yoga.
Are you ready to find help?

Finding the right addiction rehab for you or a loved one may seem like a daunting task, but it doesn't have to be. If you're ready to seek treatment, don't wait any longer. Find the recovery program that is right for you. Don't let another day stand between you and recovery.
Read More
Treatment Methods
Because individual needs and preferences vary, many different approaches are available for flunitrazepam rehab. You may want to look for specialized treatment to meet your specific needs. Treatment methods available in addiction rehab centers may include:
12-step/faith-based. These programs encourage patients to rely on a higher power for help in overcoming addiction. Common 12-step programs include Alcoholics Anonymous and Narcotics Anonymous.
Non-12-step/secular. These programs are available for people struggling with addiction who prefer a non-faith-based approach to rehab.
Holistic. Some patients prefer programs that offer alternative therapies. Holistic addiction treatments include meditation, acupuncture, and yoga. The goal of these programs is to treat the patient's mind, body, and soul.
Religion-based. Patients with religious beliefs can incorporate a particular religion into the healing process. Religious-based treatment centers often use the Bible or other religious texts as a source of inspiration to those who are recovering from addiction.
Choosing the right type of treatment will help you to find the best flunitrazepam rehab program for you and will ensure your comfort during and satisfaction with the process. If you are happy with treatment, you are more likely to achieve and sustain recovery.
Aftercare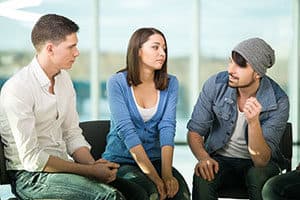 Staying sober after flunitrazepam rehab is achievable with the right plan. While in treatment for flunitrazepam addiction, you'll gain the skills you need to succeed long-term. Many treatment facilities offer follow-up programs designed to reinforce the skills learned in rehab. You'll build a support system and make lasting personal connections that can help ensure sobriety.
Before you leave the program, you will meet with counselors to discuss an aftercare plan, which often includes specific follow-up programs to help you adjust as you return to your normal life. A solid aftercare plan is vital to sobriety and a strong start to long-term recovery after addiction treatment.
You may also choose to reside at a sober-living facility with other people who are also recovering from addiction. While there, group therapy sessions are common. Staying in a sober house can provide the needed support during a tentative transitional time. And when you're more established in your sobriety, you may choose to mentor others who are newly recovering. In fact, many individuals and recovery programs see this type of "giving back" as integral to recovery.
For many people, addiction recovery requires constant attention and daily work for the rest of their lives. Ongoing support is crucial.
Paying for Treatment
In setting their price structure, addiction treatment centers factor in variables such as:
Available amenities.
Length of stay.
Treatment staff-to-patient ratio.
Different types of treatment, therapy, and aftercare provided.
Many treatment centers accept health insurance, but more expensive facilities may require some out-of-pocket payment. Ways to pay for addiction treatment include:
Health insurance.
Cash or credit.
Payment plans.
Loans.
Sliding-scale fees (variable costs based on a person's ability to pay).
Flexible spending accounts.
Be sure to discuss the factors that determine cost and accepted payment types before settling on a flunitrazepam rehab program.
Should I Travel for Flunitrazepam Treatment?
Where to attend flunitrazepam treatment is a personal decision. If you have a strong support system at home and in your community, seeking treatment near home may be best.
Some people find that the home environment presents strong triggers and contributes to their drug use. If this is the case, treatment at a facility away from home may be a better choice. It is common for people to travel to a different city or even out of state for rehab.
About Executive or Luxury Rehabilitation
If job responsibilities have deterred you or a loved one from looking for addiction treatment, executive rehab facilities may be just the thing you need. In executive treatment facilities, you'll get highly rated treatment while retaining the flexibility of occasional computer and mobile phone access. This system allows those with pressing professional obligations to receive help while staying attentive to their work responsibilities.
If you're looking for a program that offers an upgraded level of amenities, you may also look into a luxury program. In a luxury flunitrazepam rehab, you'll have access to benefits like in-house massage therapy and upscale gym facilities. Housekeeping services and chef-prepared meals are commonly provided. This affords you the opportunity to receive treatment in a comfortable and relaxing environment.
For assistance in looking for a top-quality executive or luxury treatment program for flunitrazepam addiction, call at any time to speak with a professional rehab placement representative. Our specialists can answer your questions and assist you in determining the best flunitrazepam rehab facility for your particular needs and preferences.
Getting Help for Flunitrazepam Addiction
It's never too late to turn your life around and free yourself from addiction. Recovery is a long and sometimes difficult process, but it allows people the opportunity to live a healthy, happy life free of substance use.
For help finding the right flunitrazepam rehab program for you or someone you care about, call our confidential hotline at today. Rehab placement specialists are available to answers your questions and connect you with a quality treatment center. Rehab works and recovery from drug addiction is possible.
More resources about
Flunitrazepam Rehab

: