Fioricet Addiction Rehab Treatment Centers Near Me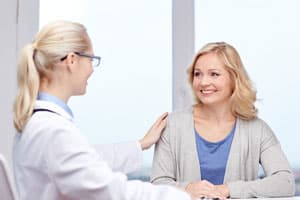 Fioricet is a drug prescribed to treat migraine headaches and includes a combination of acetaminophen, butalbital, and caffeine. The butalbital component of Fioricet is a barbiturate and can be habit forming. Because of this and other dangers associated with barbiturate use, the drug shouldn't be taken or increased without medical supervision. A Fioricet rehabilitation program can help those who have become physically or psychologically addicted to the drug.
Inpatient Rehabs vs. Outpatient Clinics
Getting help for Fioricet addiction is one of the most important choices you can make for yourself or someone you love. If you have a substance abuse problem involving Fioricet, you may be able to receive treatment in either an inpatient or outpatient program.
Inpatient centers provide patients with professional medical help around the clock. If you participate in an inpatient treatment program, you will remain in the facility with other recovering individuals, making you part of a team of peers who offer each other additional support throughout the rehab process.
Outpatient clinics and other outpatient treatment outlets afford those in recovery some additional flexibility by allowing participants to maintain a relatively normal day-to-day life as they continue to live at home throughout the treatment duration. Individuals report to the treatment location only during specified treatment hours. Outpatient treatment services generally provide help to those with relatively less severe Fioricet addiction because serious or long-term addictions are more difficult to monitor on an outpatient basis.
In some cases, people transition to an outpatient treatment center after completing an inpatient or residential treatment program. However, others will utilize outpatient substance abuse services as their primary form of treatment.
There are a number of factors you should be mindful of before choosing a program. Knowing what these factors are and how they can impact your specific treatment results will help you make the best choice in a Fioricet rehab program.
Do I Need a Residential Rehab Facility?

Get Help
Call today to speak to a rehab placement specialist who can answer your questions and connect you with the best rehab facility for you.
A residential program can be beneficial if you suffer from a severe addiction or simply if you wish to remove yourself from the stresses and potential triggers faced on a day-to-day basis in your home environment. On-site medical care and around-the-clock supervision can help you navigate a difficult withdrawal process safely and comfortably, as well as facilitate your recovery efforts for the entire length of treatment.
The choice of an inpatient or outpatient program will ultimately depend on a number of individual variables ­including any mental health needs, social issues, and financial means as well as any recommendations made by a doctor, therapist, or other addiction treatment professional.
Rehab Privacy and Confidentiality
All treatment facilities are bound to confidentiality by a combination of federal and state laws. At the federal level, the Health Insurance Portability and Accountability Act (HIPAA) protects your confidentiality pertaining to your medical treatment.
Many states have additional laws in place that require added protections for substance abuse or mental health treatment. Furthermore, licensing boards require licensed professionals to maintain a client's privacy and safeguard confidential information. All in all, your privacy and confidentiality with regards to addiction treatment are fully protected.
About Fioricet Addiction Treatment
Fioricet rehab centers treat Fioricet abuse. Fioricet is formulated with butalbital—a drug belonging to a highly addictive class of drugs called barbiturates. Using barbiturates such as butalbital over an extended period of time can lead to physical dependence. Furthermore, abrupt discontinuation of the drug can result in dangerous, sometimes life threatening withdrawal effects. Fioricet treatment centers can provide a range of services, including:
Management of barbiturate withdrawal.
Treatment of barbiturate use disorder (i.e., barbiturate addiction).
Care for any medical issues associated with Fioricet addiction.
Management of any co-occurring mental health issues.
Free Online Insurance Coverage Checker for Fioricet Rehab
Use the free online insurance coverage checker tool below to find out if your health insurance provides coverage for Fioricet addiction rehab and other rehabilitation treatment plans for substance abuse recovery.
How Long Does Inpatient Rehabilitation Last?
The severity of the addiction as well as the recovery progress made throughout treatment will help to determine how long rehab will last. Some possible programs and treatment durations include:
Program lengths may be adjusted to suit every person no matter what their needs may be. For more information on Fioricet rehab centers, call today. Our hotline is available 24 hours a day, so you can always speak with a rehab placement specialist who can help.
The Addiction Treatment Process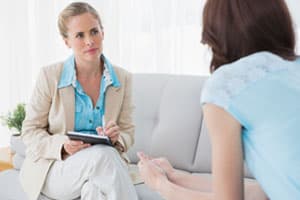 An intake assessment will take place early in the addiction rehab process. During this time, medical and mental health examinations will take place, as the Fioricet rehab program gathers information from you regarding your medical and substance abuse history, as well as any concurrent mental or behavioral health issues you may be concurrently struggling with to aid in determining the most appropriate level of care. At these early stages, discussion will also take place as to what kind of financing is available, and what program will best suit your individual needs.
From there, you may move on to detoxification (detox)—a step that may take place at the treatment center, if it incorporates a detox period, or another location that offers formal detox services. Detox  may include drug tapering and medically monitored withdrawal. This can take anywhere from a few days to a few weeks.
During detox, you will be kept as comfortable as possible and monitored around the clock for any serious withdrawal issues. Depending on your particular substance history and use pattern, you may require additional medications to preclude against severe withdrawal effects such as seizures before you can be safely integrated into the rehab program.
Once detox has been successfully completed, rehabilitation commences. In addition to individual therapy, addiction rehab often involves group therapy alongside others with similar addictions, as well as a number of health and wellness activities such as exercise, stress management education, and yoga. Treatment at this stage is meant to help you identify the underlying factors that led to you developing an addiction and to provide you with techniques to adapt your behaviors to best promote lasting recovery.
Types of Addiction Treatment
Different Fioricet rehab centers may provide various styles of treatment. These treatment approaches may include:
12-step programs.
Secular recovery programs.
Dual diagnosis management.
Trauma recovery programs.
Programs for veterans or other special populations.
Religious, spiritual, or other faith-based programs.
There are a number of different types of treatment for drug addiction. An effective Fioricet rehab program works with patients to develop a treatment plan that best suits their individual needs.
Paying for Rehab
A Fioricet rehab center may accept several different forms of payment. These could include:
Insurance coverage.
Cash.
Credit.
Payment plans.
Loans (internal or external).
Government assistance via grants or other funding sources.
Each Fioricet treatment center is operated differently, so some may take payment methods that others do not. An intake representative at each rehab center can help you evaluate your financial options.
Stay Near Home or Travel for Rehab?
Traveling for rehab may help some patients focus on healing and feel more relaxed. Other patients may enjoy staying near home to have continued peer and family support during the treatment process.
A number of different addiction rehab options are available around the world, so make sure to participate in a program that makes you most comfortable. Sometimes traveling for treatment can actually be more cost effective or give you access to a longer length of stay than remaining in a local facility for treatment.
About Executive and Luxury Rehabs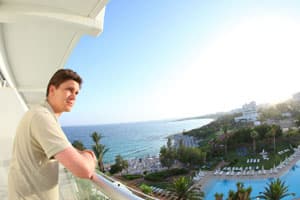 If your career is stopping you from getting treatment, executive rehab centers are an option that will enable you to get the treatment you so need while still maintaining your workload. By coupling quality substance abuse with the ability to use a computer or mobile device, a businessperson can receive support while staying productive.
Similar to their executive treatment counterparts, luxury addiction programs offer the finest amenities one would only expect in the nation's best hotels, with your enjoyment and comfort being the areas of focus. You will have access to in-house services such as massage therapy, housekeeping services, gym facilities, and fine linens all while receiving advanced addiction treatment.
For professional assistance locating the highest-quality luxury treatment programs for Fioricet addiction, call today to speak to a rehab placement specialist who can answer your questions and connect you with the best executive rehab or luxury treatment facility for you.
After Drug Rehab
After completing residential or inpatient treatment, recovery progress will continue through active participation in a variety of aftercare programs.
After you complete treatment, ongoing aftercare may consist of a variety of therapeutic approaches, including 12-step meetings, individual therapy, group therapy sessions, or more formal, structured outpatient substance abuse treatment programs. During the initial rehab period, aftercare planning can help you learn about the groups and therapies available to you and help you to decide which aftercare outlets to choose based on your preference for individual vs. group sessions, art therapy, music therapy, or other styles and methods. Recovery after rehab may also include living in a halfway or "sober living" house with others who are also recovering from drug addiction.
There are many rehab centers for different types of people. Quality addiction rehab centers work with patients to develop an aftercare plan that is best for them.
Getting Help for Fioricet Addiction
No matter how difficult things may seem, it is never too late to make a change. Once you decide to enter a Fioricet rehab program, you won't be alone. Professional therapists and treatment counselors will be with you every step of the way.
For help finding the right Fioricet rehab program for you or someone you care about, call our confidential hotline at today. Rehab placement specialists are available to answers your questions and connect you with the best treatment center for your needs. Know that rehab works and recovery from Fioricet addiction is possible.
More resources about
Fioricet Rehab

: