FAQs about Paying for Rehab
Paying for rehab is possible even if you don't have health insurance or enough in the bank to cover the full cost of treatment upfront. There are many ways to find assistance, and you can even combine multiple sources of funding—for example, bank lending, financing, crowdsourcing, or scholarships. If you've had trouble getting private or public insurance coverage or figuring out how to finance drug or alcohol rehab, there may be other online or community resources you can access.
---
How Much Does Rehab Cost?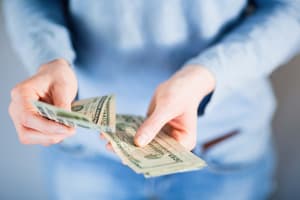 When it comes to the cost of addiction treatment, there are a number of factors that influence price, such as the facility location, staff-to-patient ratio, and whether the center is inpatient or outpatient. Generally, inpatient treatment costs more than outpatient treatment, and public rehab centers cost less than private centers. Across the board, luxury centers are the most expensive programs, but they do offer a number of desirable amenities such as private rooms, chef-prepared meals, massage, and exotic settings.
It is important that you take the time to figure out how much you can spend on treatment before starting your rehab search. If you want to stay within a certain price range, make sure to set these financial boundaries beforehand so that you are not surprised down the line with the final cost.
Below are general descriptions of the price points of different treatment options to help you get a better idea of what to budget for:
Medical Detox: Detox is always the first step in treatment. Some programs may use a social (or nonmedical) model, but for severe addictions to drugs like opioids, benzodiazepines, or alcohol, medical detox is the advised method for clearing your body safely and comfortably. Based on the severity of chemical dependence and the risk of withdrawal complications, medical detox can take place in a number of treatment settings, including hospital, residential inpatient, or outpatient programs. If needed, a medical team will closely monitor your progress and address any issues that arise during the process. With some prescription medications, a tapered dosing schedule may be the first order of business, as an abrupt withdrawal could precipitate the onset of dangerous and/or markedly unpleasant symptoms. This slow, monitored tapering can help to prevent dangerous side effects that may arise during withdrawal, such as seizures. You can expect a detox program to last about a week and cost anywhere between $600 and $1,000 each day.1 After being medically cleared at the end of a successful detox, many continue their recovery efforts through the services of an inpatient or outpatient rehab facility.
Residential/Inpatient: Depending on your situation, you may enter an inpatient drug rehab for around-the-clock, intensive services. These settings are great if you do not feel ready to return to your home or if you want to continue treating your addiction in an environment free of familiar triggers or urges to use. After entering an inpatient program, staff will assess your condition and create a personalized treatment plan for you. Depending on the facility, you may engage in a combination of one-on-one therapy sessions, group counseling, integrative health practices (e.g., yoga, meditation, or acupuncture) and other wellness activities, as well as pre-discharge aftercare planning. Inpatient programs frequently last between 1 and 3 months­­ and can cost $200–$900 per day, depending on the location and other factors.2
Partial Hospitalization Program (PHP): Many times, PHPs serve as a bridge between an initial period of inpatient/residential and ongoing outpatient treatment, supporting your transition with a level of care that's a step below inpatient and a step above outpatient. These programs usually require you to spend 4–8 hours a day at the treatment facility for at least 5 days a week. You can expect these programs to be designed to optimally last for at least 3 months.3
Intensive Outpatient Program (IOP): Another step down from PHPs are IOPs, and you might be referred to an IOP before going into a traditional outpatient program or returning home. The primary focus of IOPs is group and family therapy, and a typical schedule may include therapy sessions 3 times a week for approximately 1 to 3 weeks.4 The average cost for IOP sessions ranges from $100 to $500 per session, although the price may vary depending on the facility and length of the program. Some centers offer discounted rates if the treatment plan spans a longer period of time.3
Outpatient: Outpatient treatment is a popular approach to addiction treatment because it allows you the flexibility of living at home while you seek treatment. If you have other demands in your schedule such as childcare, work, or college classes, you can schedule treatment around these other priorities. Because you do not live at the facility, outpatient programs are often cheaper than inpatient programs. The time spent in an outpatient program varies widely depending on your situation, but in general, programs last anywhere from 2 months to one year.4
Sober living home (halfway house): If you have finished inpatient treatment and feel like you still need extra support before returning home, you can transition into a sober living home. These facilities serve as a healthy, sober environment where you can continue working on skills and relapse prevention strategies. Sober living homes offer you the opportunity to take time to look for jobs, apply for school, or learn useful life skills like cooking and managing your bills.
While the costs included here are general, they can provide a starting point for you as you begin strategizing paying for drug rehab.
How Do I Know What My Insurance Will Cover?
In 2015, more than 20 million people (1 in 12) over the age of 12 needed drug or alcohol addiction treatment, but only 2.3 million people (just under 11%) actually received it.5  Unsurprisingly, one of the most common hurdles for Americans accessing treatment is figuring out what their insurance will or won't cover. If you have private insurance, you can contact your insurance company by calling the number on the back of your member services card to see what they will cover. Although it's not the case with every insurance company, many will cover at least some part of treatment.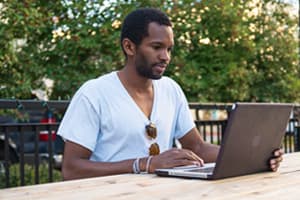 If you don't have private insurance, you can sign up for public insurance through the Affordable Care Act (ACA) state health insurance exchanges, Medicare, or Medicaid. In 2010, the ACA expanded Medicaid coverage so that people who previously didn't have insurance could sign up for coverage; a highlight is that all insurance policies sold on the ACA marketplace cover services for mental health and substance abuse treatment.
You can enroll in health insurance by visiting Healthcare.gov and filling out an application. Once you are approved, you can look through the plans available and enroll in one that seems to be the best fit for your needs.
Medicaid is an insurance plan that covers low-income applicants who are:6
65 or younger.
Caring for a child.
Disabled.
Pregnant.
"Medically needy" (have significant health needs).
Medicaid covers substance abuse treatment services. To see if you qualify for coverage, visit Medicaid.gov to start an application.
Medicare is a federal insurance program that provides coverage for people who are:
65 or older.
Of any age and living with certain disabilities.
Of any age and living with end-stage renal disease (ESRD) or ALS (Lou Gehrig's disease).
To see if you qualify, you can fill out an application on Medicare.gov. Most people sign up for Medicare around their 65th birthday, but you can visit the Medicare website to view other open enrollment times.
Do Rehabs Offer Financing?
Rehab centers understand that the high cost of treatment is a major roadblock for most folks seeking treatment. To make rehab more affordable, most centers offer financing programs that allow you to pay in monthly installments rather than lump sums. If this is an option that interests you, you can call around to different rehab centers to ask what types of financing options they have available.
Many treatment centers also offer sliding scale programs which allow you to pay what you can instead of paying the same amount as someone who has a much higher income. This helps to level the playing field and provide equal access to treatment.
Should I Get a Loan or Credit Card?
Other ways to finance treatment include taking out healthcare loans or credit cards to help pay off your balance. Depending on the bank, a healthcare loan may have relatively low interest rates, which gives you more flexibility in paying it off.
Below are a few examples of healthcare loans to help get you started:
Prosper provides loans to people who are financing their addiction treatment. To start an application, you can visit their website or call their customer service line at 1-800-625-7412.
My Treatment Lender is an excellent place to begin looking for loans that cover substance abuse treatment. Depending on your credit, you may be able to get a loan up to $100,000. To begin your application, you can visit their website or call them directly at 1-800-440-4616.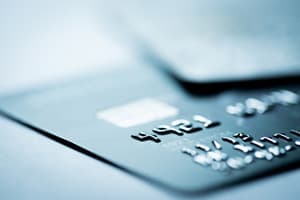 You can also visit the place where you do most of your banking and schedule a meeting with a banker or loan specialist to see what options are available. You could also consider asking friends or family for a personal loan. Depending on your relationship, people close to you may be willing to give you funds to cover the cost of treatment, and you can pay them back when you can.
Many people opt for a credit card with a low interest rate. They can put the whole balance on the card and pay it back in time. Luckily, there are companies that specialize in healthcare financing, such as CareCredit.
Make sure to do your research on credit card companies before disclosing your information. Unfortunately, you cannot trust all companies, and some prey on people who are in vulnerable situations. These companies may present an affordable option but later reveal hidden fees or changing interest rates. Ask as much as possible upfront and read the fine print.
If you are attending support groups, such as Alcoholics Anonymous, that can be a good place to ask around and see what people who have been in your shoes did to finance their treatment.
Can I Get into State-Funded Treatment?
If you are worried that your drug or alcohol dependency is spiraling out of control or placing you or someone else in harm's way, a state-funded treatment program is an option you can consider. These facilities run on government grants or subsidies to provide services to patients. They may offer fewer amenities compared to private treatment programs, but they still use evidence-based treatments. You can usually find state-funded treatment programs operating in conjunction with prison or court systems, as part of state dependency programs. Facilities may have different requirements to enter the program, so when you call, make sure that you meet the facility entry requirements.
Because most people who can't find treatment turn to state-funded facilities, there is a good chance the programs will be booked when you call. Try not to be discouraged and do put your name on the list. Waiting for a space to open up when you need immediate help isn't the ideal situation but it is a productive step. Spots open up quickly at state facilities, and you might be surprised how fast you will be able to get into treatment. In the meantime, you can get involved with 12-step programs in your community.
The SAMHSA Directory of Single State Agencies (SSAs) for Substance Abuse Services features a list of state-funded treatment centers in every state, so you can get started by finding one near you today.
What if I Still Can't Afford It?
If you are in a position where you are feeling discouraged about your ability to pay for treatment, don't lose hope. Millions of people have found themselves in your shoes, and although the journey ahead seems hard, it is possible to find the funds. Luckily, more community programs are offering scholarships to help people find assistance paying for drug rehab. Below are a few scholarship options to help get you started.
10,000 Beds Scholarship Program is an organization that helps individuals struggling with finances find help paying for rehab. The scholarship application includes 25 questions, and you can start your application by clicking here.
Sobriety Foundation offers a scholarship program to help people pay for rehabilitation services. To see if you are eligible for their scholarship, visit their website and submit an application today to get the process started.
The potential long-term costs of not going to treatment are likely to far outweigh the upfront costs.
Another approach to funding drug rehab is crowdsourcing. This approach harnesses the power of the internet and your social network so that you can share your experience online and receive donations from family and friends. People who care about your health can get involved by donating directly or offering words of encouragement on your campaign page. You can include a short video of yourself or a story about your addiction to personalize your campaign and motivate people to donate to your cause.
If you are at this point in your treatment journey and looking for resources to help finance treatment, you have come a long way. It can be difficult to reach out for help, but you will be surprised at how many people are out there who are ready and willing to support you throughout this process. Keep in mind that the potential long-term costs of not going to treatment are likely to far outweigh the upfront costs—you will thank yourself later for investing in your sobriety.
---
References
American Addiction Centers. (2017).
American Addiction Centers. (2017).
Substance Abuse and Mental Health Services Administration. (2008). What Is Substance Abuse Treatment? A Booklet for Families.
Substance Abuse and Mental Health Services Administration. (2008). What Is Substance Abuse Treatment? A Booklet for Families.
Substance Abuse and Mental Health Services Administration. (2015). Key Substance Use and Mental Health Indicators in the United States: Results from the 2015 National Survey on Drug Use and Health.
U.S. Centers for Medicare & Medicaid Services. (2015). What's Medicare?
More resources about
FAQs about Paying for Rehab

: