Cocaine Addiction Treatment and Rehab Centers Near Me
What is a Cocaine Addiction Rehab Center?
If you are addicted to cocaine and looking for help, cocaine rehab centers can provide you with the best chance at beating your addiction. Cocaine rehab programs offer you medical expertise and counseling.
Staff at treatment facilities will work to keep you as safe and comfortable as possible throughout detox, and allow you the time to rest and get healthy. Treatment options include both inpatient and outpatient care. At inpatient rehab centers you receive around-the-clock care in a setting removed from easy access to cocaine and many triggers to use. Rehab programs can provide people with the structure they need to get sober.
Cocaine Abuse and Effects
Cocaine, in its various forms, has also been called "coke," "snow," "crack," "blow," and "rock." People commonly abuse this highly addictive stimulant drug by snorting the powder through the nose, dissolving it in water and injecting it, or smoking the freebase, crystal version called "crack cocaine." Some people may also smoke cocaine in a joint mixed with marijuana.1 Because the effects are fairly short-lasting (a few minutes to an hour), people tend to use cocaine in a binge pattern in which they use it repeatedly in a short period of time in order to avoid a come-down or crash.1
Although cocaine may elicit some desirable effects, such as euphoria, increased energy, and enhanced concentration, it also has several negative immediate effects, such as:1
Restlessness.
Irritability.
Extreme agitation.
Paranoia
Panic attacks.
Bizarre and unpredictable behavior.
Hallucinations.
Nausea.
Increased blood pressure and temperature.
Irregular heartbeat.
Heart attacks.
Strokes.
Muscle twitches and tremors.
Seizures.
Chronic cocaine abuse can lead to many long-term problems, some of which vary depending on the method of administration. These detrimental consequences include:2
Increased risk of hepatitis, HIV, skin infections, collapsed veins, and scarring in intravenous users.
Persistent gastrointestinal vasoconstriction leading to ulcerations, necrotic bowel tissue, etc.
Pneumonia, coughing, and asthma in those who smoke crack.
Nosebleeds, runny nose, loss of smell, and problems swallowing in intranasal users.
Malnourishment.
Bleeding within the brain.
Parkinson's disease and other movement disorders, after several years of use.
Dependence, meaning that withdrawal symptoms will emerge if you abruptly quit.
Addiction, which is a progressive and chronic condition characterized by an inability to control cocaine abuse.
Once you're dependent on or addicted to cocaine, it can be extremely difficult to quit using on your own. Distressing cocaine withdrawal symptoms are likely to emerge which may lead an addicted individual to relapse in an effort to alleviate the symptoms.
Cocaine withdrawal symptoms include:1,3
Slowed movements and thoughts.
Impaired concentration.
Nightmares.
Insomnia or sleep disturbances.
Increased appetite.
Fatigue.
Depression.
Irritability.
Intense cocaine cravings.
Paranoia.
Professional detox can provide you with the help you need to manage withdrawal symptoms and cocaine cravings. A cocaine detox program will offer a secure, comfortable recovery environment, supervision and emotional support, as well as access to medical and psychiatric services, if needed. Once cocaine and any other abused substances are eliminated from your body and you are medically stable, you are ready to begin cocaine addiction treatment. Treatment can help rectify maladaptive drug-using behaviors and replace them with positive, healthier choices.
Check Your Insurance for Cocaine Addiction Rehab Treatment Coverage
When it comes to cocaine addiction rehab, there are so many aspects to consider, including if the facility offers low-cost rehab. As you consider your cocaine addiction rehabilitation options, knowing exactly what your insurance plan covers can give you peace of mind while you or your loved one is in rehab. You can do the work of getting and staying sober without worrying about unexpected costs or financial struggles. For more information on what your insurance plan covers, call AAC at (888) 820-4013or get a text or fill out the form below.
Inpatient Residential Cocaine Rehab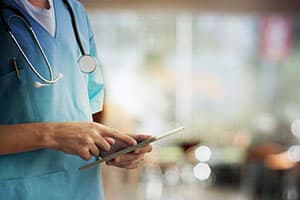 Some people abuse drugs to the point where their lives suffer, and they should seek treatment of some sort. The severity of your drug use is often the determining factor in deciding between inpatient and outpatient treatment. Cocaine addiction that involves significant physiological dependence may require relatively intensive professional treatment.
Treatment at cocaine treatment facilities will always be private and confidential. These centers want you to be as worry-free as possible during your stay. Keeping your stay private should ease your mind about people in the general public finding out about your treatment.
Another common concern is whether or not you will have a private room. Not all cocaine rehabilitation programs allow people to have their own rooms, although higher cost programs are more likely to offer this amenity. Having a roommate may prevent you from falling back into negative behaviors. Although you may have a roommate, treatment centers will do whatever it takes to ensure your privacy and comfort.
Cocaine Treatment Process and Timeframes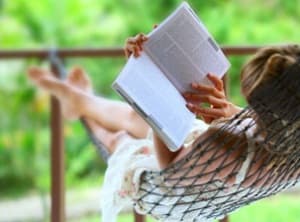 If you or someone you love is having a hard time quitting drinking or abstaining from drug use, you might want to consider a 28-day or 30-day drug rehab. One-month rehab centers give you a chance to get and stay clean without requiring a long-term commitment.
Inpatient treatment can occur over periods of 30, 60 or 90 days. Normally, longer treatment is needed for patients struggling with a more advanced addiction. However, longer treatment is beneficial to anyone looking for help with their addiction. The minimum stay at inpatient cocaine rehab centers is usually 30 days. If you progress in the first 30 days but still need more treatment, many centers offer extensions at a discount if they believe it will benefit you.  Treatment doesn't have to be expensive; to better understand if your insurance will cover most or all of treatment, check your insurance coverage today.
During rehab, you can expect a certain number of things to happen. During intake, you will be evaluated for any medical or mental health issues—such as depression or anxiety—and asked to give a history about what drugs you have used, including any others in addition to cocaine. It is important to be honest during this process, so you can receive the best possible care.
After you have been admitted, the next few days will involve detox. During this time, your withdrawal progress will be monitored and you may receive medical attention, nutritious food, and plenty of rest. After detox, you will more actively engage in daily therapy, in both individual and group settings. You will also receive plenty of time to exercise and eat well in order to heal your entire body. You will ultimately learn how to change your life.
Cocaine rehab centers can be expensive. The good news is that many of these centers accept health insurance. In addition, many rehab centers offer financing, so you can pay for your treatment over time. Many centers are willing to work with you so finances will not be a huge barrier to you getting treatment.
Executive or Luxury Rehabs for Cocaine
If business concerns have stopped you, a family member or a friend from getting assistance for a drug or alcohol problem or behavior-related addiction, executive or luxury rehabilitation programs may be what's needed. Combining top drug, alcohol or behavior addiction treatments with the freedom of computer and cell phone access, company executives and other busy working professionals can get treatment in comfort and style.
Many current substance and behavior addiction treatment facilities feature the nicest amenities you'd expect in 4 and 5-star hotels, with your success and enjoyment being the primary goals. From nutrition consults, chef-prepared meals, and fine linens to gym facilities and in-house massage therapy, you can get the greatest drug, alcohol or behavior addiction treatment for yourself, your family member or your friend while relaxing in comfort.
Finding the Best Cocaine Rehab Program Near Me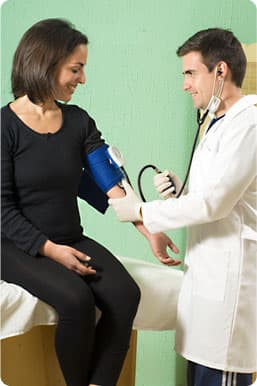 Many people have difficulty deciding whether they should stay home and use a cocaine rehab center near them or travel away from their local area. Using a cocaine treatment center near you keeps you in a familiar area, but it may also keep environmental triggers precariously close for someone in the early stages of recovery. Traveling could let you get away and give you the opportunity at a fresh start, but it can be more expensive and takes you away from the support of family and friends.
You must also consider what will happen after treatment. Cravings for cocaine are likely to pop up from time to time, and you must have a plan for how to deal with them. Joining a group like Cocaine Anonymous helps many people stay sober. It is also a good idea to start new hobbies to build a fulfilling life with no need for drugs.
It is also important for you to be ready to go for treatment. While it is not necessary for treatment to be voluntary to work, the more willing someone is to participate in treatment, the more likely it is to be effective. Once a person admits he or she has a problem and wants to fix it, that person is ready for treatment.
When beginning a cocaine treatment program or searching for one for a loved one, there are many things you should learn about. There are various important aspects of treatment that should be understood to the fullest of your abilities. Learning about detox, types of cocaine rehab centers, inpatient versus outpatient care, and aftercare programs to follow after you leave treatment helps make the transition process easier.
If you are trying to help a loved one quit cocaine, learning about interventions and having one for the addicted individual could be what your loved one needs to finally seek out treatment.
No matter what, it is important to understand that it is never too late to get help. You still have much of your life in front of you, and you can mend the relationships broken by your addiction. Your addiction is a physical disease that requires treatment to get better.
Take Our "Am I a Cocaine Addict?" Self-Assessment
Take our free, 5-minute "Am I A Cocaine Addict?" self-assessment below if you think you or someone you love might be struggling with drug addiction. The evaluation consists of 11 yes or no questions that are intended to be used as an informational tool to assess the severity and probability of a substance use disorder. The test is free, confidential, and no personal information is needed to receive the result.
More resources about
Cocaine

: