Carisoprodol Rehab Facilities Near Me
Carisoprodol is a type of generic drug sold under several different brand names, including Soma. As the medication is a muscle relaxant, you should only use the medication under a doctor's care. The amount of recreational users of this drug increased as people realized the positive side effects of the medication. It can cause drowsiness, pleasurable thoughts and a general sense of relaxation. When you cannot control when you take the medication or the amount that you take, you should seek treatment from a carisoprodol rehab center, which focuses specifically on muscle relaxant addictions.
Inpatient Facilities vs. Outpatient Clinics
Inpatient facilities provide guidance and support 24 hours a day, seven days a week. Outpatient clinics only provide that guidance when you attend sessions. You might find that you need the type of constant support offered by inpatient carisoprodol rehab centers. This means you can stop worrying that you might give into your urges for the drug and obtain some.
Inpatient Rehab Center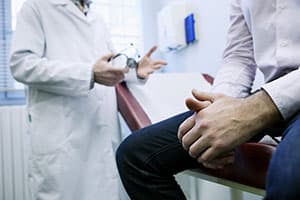 If you or someone you love is struggling with drug and alcohol addiction, you may need to find an inpatient drug rehab center. Inpatient drug rehabilitation centers can give you the intensive therapy and tools you need to defeat alcohol and drug addiction so you can get back on the right path and live a successful, happy and productive life.
Read More
Outpatient Rehab Center
Getting help for addiction is one of the most important choices you can make for yourself or someone you love. Seeking assistance is a hard decision to make and not one that should be made by simply looking for the biggest advertisement in a community telephone guide. If you're looking for outpatient drug rehab centers, there are quite a few factors you should keep in mind before you choose any one program over another. Knowing what these factors are and how they impact your treatment can help you make the tough choice about where to turn for help.
Read More
Do I Need Residential Rehab?
Residential rehabilitation centers get that name because the patients essentially become residents at the treatment center. This type of center is best for those who cannot control their temptations or urges. You might find that attending classes and spending time at home is too difficult for you, especially in the early stages of your recovery. If you truly want a fresh start and the chance to get away from your carisoprodol addiction, you need a residential facility. Call if you are ready to find a facility.
Tolerance vs. Dependence
If you have a dependence on carisoprodol, you find it difficult to complete normal tasks on the job and at home without the medication. Many people who have an addiction to the drug also suffer withdrawal symptoms when they cannot use the drug. If you have a high tolerance to carisoprodol, you should watch for any possible signs of addiction.
Are Carisoprodol Rehabs Private and Confidential?
Carisoprodol rehab centers put your health and protection above all else. If news of your stay leaked out, you might feel stressed or anxious, which can interfere with the healing process. You can even stay in some exclusive treatment centers like the ones celebrities use. The center only lets select people through the gate, and the workers even investigate laundry trucks and food trucks before those people come inside. You can also look for programs that offer extra perks for residents, including private rooms.
Free Online Insurance Coverage Checker for Carisoprodol Rehab
Use the free online insurance coverage checker tool below to find out if your health insurance provides coverage for carisoprodol addiction rehab and other rehabilitation treatment plans for substance abuse recovery.
How Long Does Inpatient Carisoprodol Rehabilitation Last?
The standard length of a carisoprodol treatment program is 28 days. You stay at the center throughout the week and on the weekends, and you limit the contact that you have with the outside world. Some facilities offer longer treatment programs because the doctors on staff understand that some people need more than 28 days to reach sobriety. The longer programs maintained by carisoprodol rehab centers can run for one, two, three, six or 12 months. Many of the long-term programs give perks to patients such as the ability to spend days or weekends away from the center.
What Happens During Treatment?
You should know what to expect before you visit a carisoprodol rehab center. The first step is often an assessment, which you attend with a doctor or counselor. This individual is responsible for your case, including developing your recovery plan and following your progress. This assessment helps the doctor determine the best type of treatment for your situation. If you have carisoprodol in your bloodstream, workers will help you detox from the substance. Once you start feeling better and get rid of the harmful substance, you can start attending addiction therapy sessions.
Paying for Carisoprodol Addiction Rehabilitation
The Substance Abuse and Mental Health Services Administration found that people pay an average of more than $3,000 to more than $6,000 for a stay at a private treatment facility. While this cost might sound high, you can finance your stay through credit cards, payment plans and sliding scale programs that adjust the cost according to your income. Call if you need more information on financing.
Should I Travel or Stay Close to Home?
Travel might sound like a godsend when you realize that you have an addiction to carisoprodol. The simple reason for this is because you get the chance to escape from the people and situations that led you to your drug use. Staying near your home is a better choice if you feel the people around you can offer additional support as you recover.
I Want to Find an Executive or Luxury Rehab Center
When business-related duties are hindering you or a relative from looking for care for a illicit substance abuse problem or behavioral addiction, executive rehab treatments will be what you need. Pairing top-rated drug, alcohol or behavioral addiction treatments with the ability to use your laptop or mobile device, a businessperson can attend recovery while keeping control at your business.
Frequently, excellent drug abuse and behavior treatment facilities furnish the top-shelf amenities you would expect to enjoy only in the nation's best hotels, with your comfort and well-being being the areas of focus. From housekeeping services and in-house massage therapy to 5-star chef-prepared meals and private rooms, you can get the best-rated illicit substance and behavior treatment for yourself or your relative while taking it easy.
What Happens After?
The best carisoprodol treatment facilities provide you with aftercare assistance that helps you face friends, family, work and other situations away from the center. It is important that you use some type of extended care or aftercare, even if you think that you do not need it because these programs help you remain clean.
Are You or the Addict Ready?
Carisoprodol rehab centers offer assistance to those who took the medication as recently as this morning. The workers can help during the detox process by making you feel more comfortable as you exhibit the symptoms of withdrawal. You can stop feeling nervous because the treatment center will help you get back on your feet.
What to Expect During the Assessment/Intake Process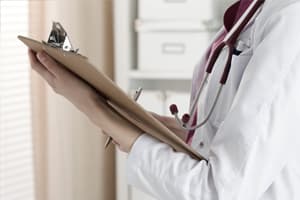 The intake and assessment stage is one of the most important steps when you enter a carisoprodol rehab center. You begin by explaining your history of drug abuse, including any drugs you used or had a problem with in the past. The next step is a drug test, which lets the doctor see any drugs that you currently have in your system. You should tell the doctor if you took any illegal, prescription or over-the-counter medications recently in addition to the carisoprodol.
The assessment and intake stage also involves a medical exam and medical history. The doctor wants a complete history of any medical problems, surgeries or other medical issues that you had. If you tried other forms of treatment, you should inform the doctor of those treatments. The last step in the process involves filling out forms, completing your registration and explaining how you will pay.
Get Help Today
If you keep making excuses for why you shouldn't seek help from a carisoprodol rehab center, you need to stop creating a list of excuses and instead seek treatment today. Nothing should stand between you and the sober life that you deserve. Call to get more information about rehabs and treatment programs in your city.
More resources about
Carisoprodol

: