Benzodiazepine Rehab & Detox Treatment Centers
What are Benzodiazepines?
Benzodiazepines are central nervous system (CNS) depressants used to treat a wide range of conditions, including anxiety, panic disorder, seizures, skeletal muscle spasm, and alcohol withdrawal.1
In case you are using a benzodiazepine medication for medical reasons, make certain that you follow your doctor's directions. Even when used as prescribed, you may develop some amount of tolerance and physical dependence to benzodiazepine drugs.
According to the Center for Substance Abuse Research, it may take some time for certain benzodiazepines to be cleared from the user's body; repeated doses over time can lead to a significant buildup of these drugs and an accumulation of their negative effects, such as over-sedation and cognitive impairments.2
 Benzodiazepines such as Valium, Ativan, Xanax, and Klonopin are widely prescribed and commonly misused. Treatment for a benzodiazepine use disorder can help people break their cycle of compulsive use and begin recovery.[/content-overview]
Benzodiazepine Addiction vs. Tolerance
Tolerance builds over time in response to continued benzodiazepine use. Following extended use of the drug, a person's system becomes accustomed to it. Consequently, he or she will need increasingly higher doses of benzodiazepine to achieve the desired effects.
Attempts to overcome this tolerance result in ever-increasing amounts of drug use, which hastens the onset of physical dependence. As dependence develops, an individual may be incapable of functioning in a normal way without the drug, and is likely to face an unpleasant withdrawal should drug use stop.
The cycle of more frequent, higher dose drug use to overcome tolerance and stave off withdrawal often progresses to the compulsive behaviors of benzodiazepine addiction.
A tolerance takes place after the body builds a resistance against benzodiazepine. Following extended use of the drug, a person's system becomes accustomed to it. Consequently, he or she will need increasingly higher doses of benzodiazepine to achieve the desired effects. The regular use of a benzodiazepine, such as Xanax, can lead to an addiction over time, making the individual incapable of functioning in a normal way without the drug.
Take Our "Am I a Drug Addict?" Self-Assessment
Take our free, 5-minute "Am I A Drug Addict?" self-assessment below if you think you or someone you love might be struggling with drug addiction. The evaluation consists of 11 yes or no questions that are intended to be used as an informational tool to assess the severity and probability of a substance use disorder. The test is free, confidential, and no personal information is needed to receive the result.
What Happens During Rehab & Detox?
Treatment within a benzodiazepine rehab center employs a combination of procedures, each adjusted to suit the patient's specific needs. Treatment typically involves the following:
Evaluation. This is carried out to uncover all the health and medical needs of patients. To do so, prescreening exams and medical tests may be conducted. They use this information to create an individualized treatment plan tailored to meet your needs and situation.4
Detoxification. This is an important step because of the supervision and medical interventions often needed to usher a person through a risky benzodiazepine withdrawal period. Professional detox programs allow a person to clear benzos safely and comfortably to best stabilize them in preparation for ongoing substance abuse rehabilitation.
Residential treatment. The recovering individual will live at the benzodiazepine rehab center, where he or she will receive intensive treatment lasting roughly 30 to 90 days, depending on treatment needs.
Counseling and therapy. This is an essential complement to other treatment strategies. It gives recovering addicts the chance to speak with medical professionals about their struggles concerning their addictions and the decisions they made to arrive at the present situation. Behavioral therapies teach a person to adjust maladaptive thoughts and behaviors that may have contributed to problematic drug use, which can help minimize the risks of relapse and continued benzodiazepine use in the future.
Aftercare program. Aftercare efforts vary, but can range from diligent 12-step meeting participation to sober living arrangements. Sober living (sometimes referred to as halfway houses) may be especially beneficial when the household setting of a recovering addict isn't ideal for recovery, such as if triggers for relapse are available in the home environment.
Inpatient Clinics vs. Outpatient Centers
Depending on an individual's addiction severity and, more specifically, their level of physiological dependence and subsequent risk of a severe or complicated withdrawal, treatment for compulsive benzodiazepine use may be done either in an inpatient facility or at an outpatient clinic.
For those advised by a physician or other addiction treatment professional to choose an inpatient facility, treatment will involve 24-hour supervision and access to medical care, when needed.
In addition to increased accountability, 24-hour supervision helps the treatment team monitor your detox journey and, as part of longer-term treatment, your recovery progress.
It also allows for immediate intervention in the event of any complications, such as withdrawal seizures. While offering other advantages for some people, outpatient programs are not able to provide quite as immersive of a treatment environment.
However, if you don't like the idea of staying within a facility, if you are not at risk of experiencing complications in association with the acute benzodiazepine withdrawal syndrome, or have otherwise been cleared for treatment, outpatient care may be ideal for you.
Some outpatient programs are able to provide the medications and therapy you may need, allow you to return home outside of treatment hours, and may be a good treatment option for those with mild-to-moderate addictions.
Inpatient Rehab Center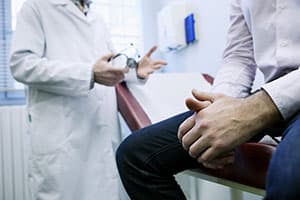 If you or someone you love is struggling with benzodiazepine addiction or, more formally, a Sedative, Hypnotic or Anxiolytic use disorder, an inpatient drug rehab center can help.
Inpatient drug rehabilitation may include medical detox services—to keep you as safe and comfortable as possible while managing the benzodiazepine withdrawal period—as well as a number of behavioral therapeutic interventions to get you back on the right path to live a successful, happy and productive life.
Read more about some of the differences between inpatient and outpatient programs.
Outpatient Rehab Center
Getting help for addiction is one of the most important choices you can make for yourself or someone you love. Benzodiazepine withdrawal can be dangerous, in some instances, and outpatient recovery options may not be suitable for everyone.
However, if you've been cleared by a doctor or other treatment professional and are looking for outpatient drug rehab centers, there are several different types of outpatient treatment types, including intensive outpatient programs (IOPs), partial hospitalization programs (PHPs), as well as more standard outpatient substance abuse therapy.
Read more about intensive outpatient programs.
Do I Need Inpatient Care?
Many benzodiazepine rehab centers offer excellent inpatient care. Whether this is important or not depends on your specific treatment needs. Relatively severe addiction cases often require the inpatient approach to treatment, as it avails medical treatment to help people overcome their often-significant physiological dependence to benzodiazepines.
However, if your addiction is relatively mild, you may not need a residential or inpatient program.
Are Benzodiazepine Rehabs Confidential?
State laws require certain types of health information to be restricted to guarantee the privacy of the client. In accordance with the Substance Abuse and Mental Health Services Administration, there are fines and penalties for offenses made against these laws.3 Prior to enrolling yourself in a benzodiazepine treatment facility, be sure that the facility guarantees the protection of your rights.
How Long Does Inpatient Rehabilitation Last?
Inpatient addiction treatment typically lasts anywhere from 28 to 90 days, depending on the individual's needs and preferences. For very severe cases of addiction, treatment may take six months to a year to complete. Therapy may be continued for as long as the patient needs it and to ascertain that he or she applies all the skills learned during rehab.
Paying for Benzodiazepine Addiction Treatment
Rehab prices can vary considerably, from free to tens of thousands of dollars. Some free options include grants and scholarships that can cover treatment costs for people who can't afford otherwise afford rehab. The most expensive options include luxury and executive treatment centers, since they include upscale amenities and are often located in very desirable places, such as by the beach. Inpatient programs tend to be more costly than outpatient since you have to pay for room and board.
Treatment costs may be paid in a number of ways, including by:
Credit cards.
Payment plans.
Coverage provided by insurance policies.
Loans.
Should I Travel for Treatment?
Inpatient therapy inside a facility near your residence offers the benefit of obtaining prompt assistance from friends and family. However, in some situations, travel to a treatment destination outside of the immediate vicinity may offer a better chance of breaking from old habits and influences, to best allow for undistracted recovery work.
Finding a Luxury or Executive Rehab
If a demanding work environment has hindered you or a spouse from getting care for an addiction to prescription drugs such as benzodiazepines, executive rehabs may be of interest. Leveraging private, amenity filled accommodations, evidence-based and complementary addiction treatments, and the flexibility of occasional laptop and mobile access, busy professionals can achieve sobriety while remaining productive.
Luxury addiction treatment programs provide the excellent amenities you'd normally find in four and five-star hotels, with your success and health being the biggest goals. From fine linens and gym facilities to in-house massage therapy and housekeeping services, you can get the perfect substance and behavior treatment for yourself or a spouse while enjoying the surroundings.
What Happens After Rehab?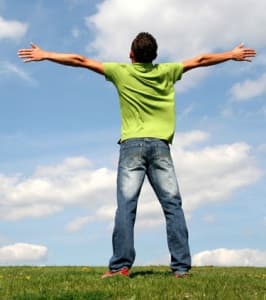 Individualized aftercare planning and active participation with the aftercare plan will go a long way to further the recovery momentum initiated during rehabilitation. Many find enrolling in an outpatient treatment program as a "step-down" treatment is an excellent way to continue recovery work.
Together with therapy, you may want to enroll in an addiction support team. In a support group, you will connect with others in recovery and continue with the peer-based support meetings given along with therapy in many benzodiazepine rehab centers.
Whether aftercare entails residence in a sober living environment, daily meeting attendance, or regularly scheduled therapy appointments, the purpose is to make sure you put to use all the skills you learned in the center in your day-to-day routines in order to avoid relapse.
Turn Your Life Around
Keep in mind that you are not alone in your fight against your addiction. Enrolling in a benzodiazepine addiction treatment facility is a commitment you make for yourself and your future. No matter the level of your addiction, it is never late to get treatment.
Sources
Hamilton, R.J. (2017). Tarascon Pharmacopoeia 2017 Professional Desk Reference Edition, 7th Edition. Jones & Bartlett.
Center for Substance Abuse Research. (2013). Benzodiazepines.
Substance Abuse and Mental Health Services Administration. (2016). Medical Records Privacy and Confidentiality.
Substance Abuse and Mental Health Services Administration. (2006). Detoxification and Substance Abuse Treatment. Treatment Improvement Protocol (TIP) Series, No. 45. HHS Publication No. (SMA) 15-4131. Rockville, MD: Center for Substance Abuse Treatment.
More resources about
Benzodiazepine

: