Alprazolam Addiction Rehab Treatment Centers Near Me
Alprazolam, also known as Xanax, is an anti-anxiety medication that falls in the benzodiazepine class. These medications are known to have side effects of euphoric feelings of well-being. Although they are legitimate medications, these side effects make them popular targets for abuse, especially among teenagers partially because of the ease of access. In 2005, a survey by the Partnership for a Drug-Free America reported that 19 percent of teens had misused prescription medication that was not theirs. Xanax and similar drugs can be addictive.

Residential Inpatient Alprazolam Rehab Centers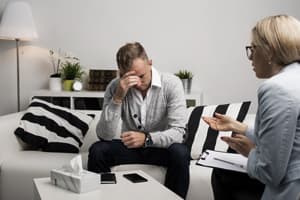 Inpatient alprazolam rehab centers are ideal for people who have already tried and failed in outpatient treatment, or those who are dealing with a severe addiction. If you or your loved one accept that a problem exists and that it cannot be handled without a prolong stay in a controlled environment, inpatient rehab is the solution. You should learn the difference between dependence and addiction; dependence is a normal and expected reaction to prolonged use of a prescription medication.
Tolerance vs. Dependence
Many people use the terms "tolerance" and "dependence" interchangeably, or equate them with addiction. Tolerance to a drug occurs no matter what, as the body becomes accustomed to its presence and requires more of the drug to get the same result. Dependence is a physical need for the drug to have normal functioning, and addiction is a physical and psychological need for the drug. You typically don't need rehab for dependence; however, medical care is often needed to ease off the drug.
---
Inpatient vs. Outpatient for Alprazolam Addiction Treatment
Outpatient treatment has its place, usually after a successful course of residential treatment. Because prescription drugs can be obtained relatively easily compared to illegal street drugs, outpatient rehab carries a greater risk of relapse. Outpatient clinics will be necessary after inpatient rehab to keep the patient on track with their recovery, but usually it should not be the only method of treatment for serious addictions.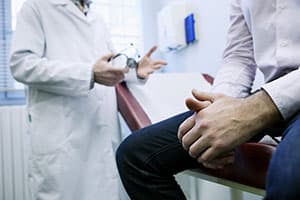 If you or someone you love is struggling with drug and alcohol addiction, you may need to find an inpatient drug rehab center. Inpatient drug rehabilitation centers can give you the intensive therapy and tools you need to defeat alcohol and drug addiction so you can get back on the right path and live a successful, happy and productive life.
Getting help for addiction is one of the most important choices you can make for yourself or someone you love. Seeking assistance is a hard decision to make and not one that should be made by simply looking for the biggest advertisement in a community telephone guide. If you're looking for outpatient drug rehab centers, there are quite a few factors you should keep in mind before you choose any one program over another. Knowing what these factors are and how they impact your treatment can help you make the tough choice about where to turn for help.
Read More: How Much Does Drug and Alcohol Rehab Cost?
Free Online Insurance Coverage Checker for Alprazolam Rehab
Use the free online insurance coverage checker tool below to find out if your health insurance provides coverage for alprazolam addiction rehab and other rehabilitation treatment plans for substance abuse recovery.
---
Are Alprazolam Rehabs Facilities Private?
If you're worried about your, or your loved one's, privacy when choosing a rehab facility, put your mind at ease. Legally, no medical facility can release your medical records or any other personal information to anyone who is not approved. Doing so is grounds for legal action. In addition to privacy of medical records, you also will have a private room in many cases. The privacy of your assigned room, when coupled with a facility situated in a remote area, ensures no one can disturb your recovery. The staff members of the treatment center do supervise patients during the detox phase and throughout, but there is typically advance notice beforehand.
---
How Long Does Alprazolam Treatment Last?
The length of stay at an alprazolam rehab center will vary from person to person. After completion of the detox phase, which lasts anywhere from two weeks to a month, a
variable-length treatment
phase begins. Generally, programs last from one to three months.
The program that best suits your needs depends on how long you have been abusing alprazolam and any co-occurring mental conditions that fuel the addiction. According to the ADAA, 20 percent of Americans have some form of anxiety disorder that is linked with drug abuse.
---
What Happens During Rehabilitation Treatment?
The intake phase comes first. This is a basic physical and mental assessment to determine how best to help the patient. Detox, the next phase of treatment, has to occur before other methods can begin. The detox phase can last up to a month during the rehabilitation process, but usually takes place over two weeks. Addiction therapy and specialized care are important; because alprazolam is an anti-anxiety medication, many people using it often do not know how to control their feelings of anxiety and stress. Cognitive behavioral therapy teaches healthy stress-management techniques such as visualization and deep breathing exercises. Aftercare occurs when the patient leaves the facility, and consists of regular counseling sessions for stress management in the workplace or at home.
---
How Much Does Alprazolam Addiction Treatment Cost?
Getting your insurance provider to pay for all your rehab costs may be difficult. Typically, group or family plans will offer coverage, but individual ones may not. The cost of residential rehab varies with the length of stay and the extent of treatment. For example, a 90-day program can cost from $16,000 to $50,000. Additional time at the facility will add to the fee, usually on a monthly basis.
---
Finding the Best Alprazolam Rehab Center Near Me
Alprazolam rehab centers exist everywhere so you may be able to stay near you to travel if you choose. This brings another issue to light. Because many people have anxiety disorders co-occurring with their addiction issue, it can help to remove them from an anxiety-producing environment. If you or your loved one has a hectic home or professional life, traveling for treatment may be your best bet. It also depends on how well you deal with being in a new place. If you find yourself getting homesick easily, it might be better to stay closer to home. A home environment also gives access to a familiar support network.
---
I Want to Find an Executive or Luxury Rehab Center
If work circumstances have been a stumbling block you, your husband or your wife from getting care for a substance abuse issue or behavior-related addiction, executive rehab facilities can be invaluable. Coupling excellent drug abuse and behavior addiction treatments with the freedom of occasional computer and phone access, an executive can get sober in privacy and comfort.
Many Excellent substance abuse and behavior addiction treatment programs provide the excellent amenities you would expect to find in America's finest hotels, with your success and well-being being the biggest goals. From fine linens and gym facilities to in-house massage therapy and 5-star chef-prepared meals, you can get the top drug abuse and behavior addiction treatment for yourself, your husband or your wife while enjoying the surroundings.
What Happens After Rehabilitation Treatment?
Alprazolam provides relief from anxiety. Removing as many sources of anxiety from your life as possible is a positive step toward overcoming addiction to and dependence on this medication. You can also look into meditation and yoga classes to relieve stress.
Are You Ready?
A stay in an alprazolam rehab centers represents a serious commitment of time and money. It isn't a step to pursue until you or the addict is ready to make a wholehearted recovery attempt. Data from 2006 from SAMHSA found that the likelihood of successful completion dropped as the treatment duration rose. Inpatient long-term residential programs tended to have a 44-percent success rate. Short-term residential programs had a slightly higher success rate of 59 percent.
Other Educational Topics:
Intake. Intake for alprazolam treatment may feel invasive or accusatory with all the questions being asked, but it is only to get the most accurate picture possible.
Detox. Detoxing from alprazolam and other prescriptions like it may require benzodiazepine antagonists to ease withdrawal symptoms.
Inpatient vs. outpatient care. Choosing inpatient or outpatient treatment requires careful consideration and knowledge of the patient's temperament and self-discipline.
Treatment methods. Common treatment methods used in alprazolam rehab facilities include dialectical behavioral therapy and cognitive behavioral therapy. The 12-step program, created by Alcoholics Anonymous, is often used in treatment programs.
Aftercare/recovery: Developing hobbies that act as a healthy outlet for stress can help promote an addiction-free lifestyle. Many support groups will encourage recovering addicts to develop positive pastimes.
---
Take Our "Am I an Alprazolam Addict?" Self-Assessment
Take our free, 5-minute "Am I an Alprazolam Addict?" self-assessment below if you think you or someone you love might be struggling with drug addiction. The evaluation consists of 11 yes or no questions that are intended to be used as an informational tool to assess the severity and probability of a substance use disorder. The test is free, confidential, and no personal information is needed to receive the result.
Get Help Now
No matter how long you or a loved one have been misusing alprazolam, it's never too late to make a positive change in your life. Call us today at , and we can recommend an alprazolam rehab center that best suits you.
---
Popular Substance Abuse Treatment Articles
More resources about
Alprazolam

: