Adderall Addiction Rehab Treatment Centers Near Me
Addicted to Adderall
If you or a loved one is addicted to Adderall, you're not alone. Even though Adderall is legally available with a prescription, it is also an amphetamine—a drug that, when misused, can be very dangerous. Stimulant abuse is particularly common in the young adult population who may see this drug as a tool to study or improve their athletic or professional performance. Nonmedical use can lead to addiction and a whole host of dangerous effects.
---
Adderall Abuse in the U.S.
The misuse of stimulants like Adderall is especially prevalent in the young adult population. According to the 2016 National Survey on Drug Use and Health, nearly 2.6 million young adults between 18 and 25 years old misused prescription stimulants in 2016.1 However, it's not just 18-25-year-olds that are abusing these drugs—more than 5.6 million individuals over the age of 12 abused prescription stimulants that same year.1
Whether it entails the use of illicit methamphetamine or the misuse of a prescription such as Adderall, stimulant abuse can impact your health in various ways with effects such as:2
Increases in respiration and heart rate.
Increases in blood sugar.
Hyperthermia (dangerously high body temperature).
Seizures.
Irregular heart rhythms.
Heart failure.
Aggression.
Paranoia.
Psychosis.
Taking a drug that came from a physician may feel somewhat less risky than using a drug like cocaine; however, both drugs have similar effects and an Adderall addiction can be just as damaging as an addiction to an illegal drug.
---
Where Are Your Adderall Prescriptions Going?
A lot of teens and young adults are able to acquire stimulant medications intended to treat ADHD without a prescription of their own. This is a widespread problem that may enable misuse. But where do young adults get the prescription medications?
A survey conducted in 2016 by Recovery Brands found that a majority of college-age individuals 18 to 28 years old acquire their doctor-prescribed ADHD stimulant medications from people they know. More than 20% get their hands on them through family, 18.5% by means of people they know from school, and only 14.8% via an actual drug dealer. Individuals with a prescription for ADHD medications should keep track of their supply so as not to facilitate what could escalate into a substance use disorder in susceptible young men and women.
---
Do I Need Adderall Addiction Treatment?
Adderall abuse may start innocently enough—with a pill taken here or there to study for a test or stay up a little later—but it can spiral into an addiction, or stimulant use disorder. When you meet with a professional, they may attempt to determine how problematic your Adderall use has become with questions such as:6
Have you tried to stop your Adderall use only to resume it?
Have you used Adderall for a longer period of time and/or in larger doses that you intended?
Do you use it so often that it's interfering with personal obligations?
Has Adderall use caused problems with your relationships?
Do you find yourself unable to stop using Adderall knowing that it has caused or worsened physical or psychological health problems?
Do you take Adderall despite knowing it might be physically hazardous?
Do you need more and more Adderall to feel its effects?
Do you need Adderall to feel good/do you go through withdrawal without it?*
*Symptoms of withdrawal from Adderall have been reported among dependent users who attempt to stop. These include:3
Exhaustion.
Vivid dreams or nightmares.
Irritability.
Depression.
Inability to sleep.
Increased appetite/weight gain.
Experiencing some amount of withdrawal—which might occur in someone who takes therapeutic doses of these medications and subsequently develops some physiological dependence—does not necessarily mean you're addicted; however, it is common among people with stimulant addictions who attempt to quit.
Free Online Insurance Coverage Checker for Adderall Rehab
Use the free online insurance coverage checker tool below to find out if your health insurance provides coverage for adderall addiction rehab and other rehabilitation treatment plans for substance abuse recovery.
---
Choosing the Right Adderall Addiction Recovery Treatment
Both outpatient programs and inpatient rehabilitation for adderall addiction recovery treatment can benefit an individual; however, the type of treatment that will be right for you will depend on your unique situation and history of substance use and addiction. For example, if your addiction is very severe and you've tried outpatient before and have not found success, it may benefit you to try an inpatient program this time.
You can meet with a personal physician or an addiction treatment specialist to discuss a treatment path that will be most likely to result in success. In determining what types of approaches may be right for you, they may ask about your:
History of Adderall use (and other substance use).
Prior attempts at quitting Adderall.
How much support you have at home, as well as any major stressors.
Mental health history.
Medical health history.
Whether you've had negative Adderall withdrawal experiences.
If the specialist recommends inpatient rehab, your stay will likely range between one and 3 months, although some stays are shorter and some are longer. The National Institute on Drug Abuse states that "longer treatment durations are associated with better outcomes."4
Inpatient rehab centers provide room, board and care in an environment that is safe and closely monitored by staff. Because the temptation to use may be incredibly overwhelming at home, the 24-hour sober environment of an inpatient rehab can be hugely beneficial to those in early recovery. Inpatient Adderall rehab treatment centers vary in terms of amenities. For example, some luxury centers have lush furnishings, recreational facilities and professional chefs.
Outpatient Adderall treatment centers afford newly recovering individuals the opportunity to avoid the major life disruption of leaving home for a number of weeks. However, remaining at home where substance access is relatively easy may be too much for some individuals to handle before they've learned new coping skills to manage their cravings and triggers.
---
Finding the Best Adderall Addiction Rehab Center Near Me
One of the most important treatment decisions to make is whether to find an adderall addiction treatment center near you or in a new location. Some find being in natural surroundings, such as in the mountains or near the ocean, to be therapeutic. Others prefer to be close to family. Remember, a beautiful location is inviting, but the most important thing is the treatment you'll receive. Check reviews, call the facility to ask any questions you have, and make sure that the facility can care for your specific needs. For example, if you have a co-occurring mental health condition, ensure that the program you pick can provide dual diagnosis treatment.
---
Is My Privacy Protected?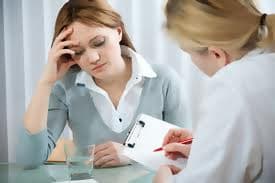 Adderall rehab centers are legally required to protect the privacy of those receiving treatment. According to the Substance Abuse and Mental Health Services Administration, substance abuse treatment providers that violate privacy laws are subject to a fine of $500 for a first offense and up to $5,000 for any further offenses.5
The treatment program should have clear written procedures for how any patient information is accessed and used. In general, your information will not be released without your consent; however, there are certain instances, such as medical emergencies in which some of your information may be disclosed as necessary. Information about the disclosure, including the type of emergency, the name of the disclosing person, and the date and time of the disclosure, must be documented in your record.5
In terms of your day-to-day privacy in treatment, you may be concerned about having your own room. This is not standard in all rehab centers. Often, private rooms come at a premium, so you may have to pay extra for this benefit.
---
What Happens During Adderall Treatment?
There are multiple components of an Adderall addiction treatment program. You may engage in some or all of the following as you seek recovery:
Intake: The first step in treatment is intake. This is when you meet with your care providers, who assess your treatment needs and will begin to formulate your recovery plan.
Detoxification: The next step involves managing the mental and physical changes that may arise shortly after quitting Adderall . Withdrawal can be a challenging time, and some people may be advised to go to medical detox so that their symptoms can be monitored by professionals.
Addiction therapy: After detox, therapy begins in earnest. Most programs utilize several therapeutic approaches, such as cognitive-behavioral therapy and motivational interviewing. The Matrix Model (MM) is another therapy type effective in treating those with stimulant addictions, specifically. This model combines multiple evidence-based treatment approaches including relapse prevention techniques, family therapy, group therapy, and educational programs.
Alternative treatments: Some programs offer non-traditional therapies like yoga or equine therapy.
Education: Treatment often incorporates educational classes on addiction and recovery. They may also offer classes on basic life skills such as job-hunting, finances, and more.
Extended care and aftercare: Once your inpatient Adderall treatment is completed, your treatment team will and help you formulate your aftercare plan. This may include counseling, recovery meetings, follow-up appointments, or transition to a sober living facility.
---
Take Our "Adderall Addiction" Self-Assessment Quiz
Take our free, 5-minute "Am I Addict to Adderall?" self-assessment below if you think you or someone you love might be struggling with drug addiction. The evaluation consists of 11 yes or no questions that are intended to be used as an informational tool to assess the severity and probability of a substance use disorder. The test is free, confidential, and no personal information is needed to receive the result.
---
Popular Substance Abuse Treatment Articles
More resources about
Adderall

: