Drug and Alcohol Rehab Centers for Women Near Me
Drug and Alcohol Addiction Rehab for Females
Traditional drug and alcohol rehabilitation programs have a lot to offer someone who is struggling with addiction problems. The steps involving detoxification, therapy and aftercare support are necessary for anyone who wants to recover from addiction. Since women and men can be different on many levels, females with addiction problems often require treatment approaches that address life issues specific to them.
As a woman, you may have to deal with issues involving family and children in a different way than a man in recovery would. Women may have identity issues that tie in to their addiction problems. Many women also struggle with past sexual traumas that have never been addressed. A woman-focused rehab program can help you address the specific areas that drive your addictive behaviors and offer the types of coping skills you'll need for a successful recovery.
Inpatient Rehab for Women
Inpatient rehab for women can include rehabilitation centers that focus on mental, physical, emotional, and spiritual support for females recovering from drug and alcohol abuse. Women-only rehab centers are located in many places around the world, so whether they're willing to travel or prefer to attend a rehab near, those needing help with their addiction problem can easily find a treatment center that is comforting and supportive during rehabilitation.
Addiction treatment facilities for women—which allow only females into the program—can be especially therapeutic to those who may be uncomfortable in a residential setting with men or thrive with the support and connection made with other women in recovery. These facilities help females to work together to support a drug- and alcohol-free lifestyle.Inpatient Facilities vs. Outpatient Clinics
Inpatient facilities allow patients to live in the center, which allows for 24-hour care. Women who have severe addictions may prefer the safety and stability of living in a facility that is free of drugs or alcohol. This helps reduce the risk of relapse since patients are separated from their using environment and are able to focus solely on recovery. Many individuals benefit from this highly-structured environment.
Outpatient Rehab for Women
Outpatient clinics that focus on rehab for women provide females the opportunity to receive treatment that is near so there is more time at home, work or school, which can help keep daily activities normal and regular. These clinics focus their treatment toward the needs of women with steadfast mindfulness of the ways women best respond to treatments. They are also sensitive to potential trauma or the trauma-related disorders of women.
Womens Residential Inpatient Treatment Centers
Women who feel too stressed living at home or may more easily relapse if they remain immersed in their regular activities may wish to enroll in an inpatient residential rehab program. This will allow them to fully separate from their day-to-day activities, friends and stressors that could lead to relapse. If any of the following factors apply to you, you may require inpatient treatment as opposed to outpatient:1
Polydrug abuse
Co-occurring mental or medical disorders
History of withdrawal seizures or delirium
History of treatment noncompliance
Lack of a sober support system at home
Lack of reliable transportation to treatment
Suicidal ideation or attempts
An inpatient or residential setting can help women stay safe and abstinent while undergoing substance abuse treatment, which may include individual therapy, group counseling, peer support meetings, family therapy, and more.
Is Drug and Alcohol Treatment Private and Confidential?
Rehabilitation is always confidential for drug and alcohol addiction treatment. As per the HIPAA Privacy Rule, therapists and doctors (and any other staff members who have access to your medical information) can only transfer files or release information with the signed consent of a patient, except in a hospital emergency. This is a strict law that exists to protect patient privacy; it also provides patients with rights over their medical records, such as authorization to access it and also request revisions.
What is Treated at a Women-Only Rehab Center?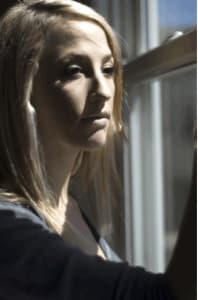 Some of the specific addictions treated are listed below, but essentially any addiction a woman is struggling with can be treated at rehab. Some of the most common addictions that need treatment include:
Female Treatment Considerations
Substance abuse impacts different people differently and this holds true across genders as well. Rehab for women or girls does not necessarily need to be the same as rehab for men; there are special considerations for each gender. For example, some influencing issues and distinct needs specific to women addicted to drugs or alcohol may include:2
Relationships: Females may be profoundly impacted by several behavioral and psychological issues, such as low self-esteem and feelings of powerlessness, resulting from disconnection. Disconnections involve imbalanced power dynamics, feelings of being unheard, sexual abuse, violence, and more.
Family influences: Many women or girls who were raised in households where substance abuse, sexual abuse, or physical abuse took place often encounter similar environments in adulthood and have partners or friends who engage in similar problematic behaviors. These environments may enable a woman's drug or alcohol abuse. It's vital that the treatment professionals assess how her addiction is impacting family and other social relationships. Relational skills, such as problem solving, communication, stress management, assertiveness, and parenting, are often important parts of addiction treatment for women.
Partner relationships: Females may stay in damaging relationships because they think that they are expected to maintain a relationship regardless of how harmful or abusive it is. Some women stay in relationships because of financial or social dependence on their spouse. Treatment professionals need to be aware of the female patient's tumultuous relationship and help to harness individuality, healthy solitude, and autonomy.
Sexuality: Healthy sexuality may be an important part of identity and self-worth. The addiction counselor will need to evaluate and explore the connection between drug addiction and sexual identity, sexual assault or abuse, body image, and sexuality.
Pregnancy: Many substance-abusing pregnant women experience significant stress, which may be a result of shame and stigma of drinking or using drugs while pregnant, anxiety about fetal health, anxiety about care-taking, and discomfort. Female-only treatment programs need to provide a safe, supportive, and nonjudgmental environment for these patients and make sure their needs are met. An addiction counselor must encourage the woman to meet with her prenatal care doctor as well.
Parenting: A woman's relationship with her children can greatly impact the course of recovery from drug or alcohol addiction. These programs often offer parenting classes and therapy to help strengthen the parent-child bond. Rehabs may also offer medical and psychiatric care for children, and if they don't provide it themselves, they may refer the children to another agency.
History of trauma: Females are impacted by trauma in several different ways. Some women develop post traumatic stress disorder (PTSD) or other mood or anxiety disorders in response to traumatic events, such as physical, emotional, or sexual abuse, and many may use drugs or alcohol to cope with various mental and physical health symptoms associated with past traumas. Women-only rehabs should have experience in treating a dual diagnosis of addiction and PTSD. The staff members should be experienced in providing trauma-informed care.
Because women often have different addiction and mental health treatment needs than men, female-only rehabs can be a beneficial and appropriate choice for a woman looking to achieve and maintain sobriety.
Dual Diagnosis Treatment for Women
Some women could suffer from both substance abuse (such as drug or alcohol addiction) as well as mental health disorder (such as depression, bipolar and anxiety). A tailored program can be created to help with the treatment of both, which is commonly referred to as dual diagnosis treatment.
Dual diagnoses require integrated and comprehensive care to fully address and rectify both conditions. This type of treatment is offered by treatment centers that provide rehab from substance abuse and help with mental health related issues. You can find out more on our dual diagnosis treatment guide.
How Long Does Inpatient Rehabilitation Last?
Residential inpatient rehab for women can be short or long. The precise duration of needed treatment will be determined by several variables, including addiction severity and any past treatment experiences, and could change based on the recommendation of the evaluating treatment professional. Some of the possible rehabilitation times include:
If you'd like to know whether your insurance may cover the full or partial cost of rehabilitation at one of American Addiction Centers' various rehab centers across the states, simply fill in your information in the form below.
What Happens During Treatment?
Intake comes first in the rehabilitation process. This is when the woman will physically arrive at the program location and begin staying on site or have her first session at an outpatient clinic. Depending on the specific type of substance(s) having been used, a females' rehab program will first focus on detoxification. This process helps stabilize a woman in recovery as her body clears itself of the influence of drugs and/or alcohol. During this time, withdrawal symptoms are monitored by medical professionals and may be medically managed, when necessary.
After detoxification, patients can move on to rehabilitation. The program will focus on addiction therapy for the whichever substance use disorder is present, whether it is a specific drug addiction or alcohol addiction. Rehab for females focuses on specialized care that encourages women or girls to interact with other women who are their peers, to talk about issues that face women, and to discuss the issues that led to drug or alcohol addiction.
After rehabilitation, patients may continue to go to 12-step programs or therapy appointments to make sure that relapse does not occur.
Paying for a Treatment Center
Rehab for women can be cheap or costly, so it is important to look at all your options. The prices and costs associated with the programs vary depending on a number of factors including:
Best Rehab Centers for Women Near Me
If you're wanting to find the best inpatient residential rehab center for females near you, it's important to carefully consider the various types of treatment programs available to ensure your needs are met. The best and most effective treatment is that which is tailored to your individual needs, whether it's short- or long-term, residential inpatient, outpatient or dual diagnosis programs.
Depending on your location, you may find there is not an appropriate treatment program in your area for women. However, if there are programs nearby, consider the pros and cons of being admitted to a local program versus traveling out of state. Our rehab directory can help you search through treatment providers throughout the United States. Some popular States include California, New Jersey, Florida and Texas.
Should I Travel or Stay Near Home?
Rehab for females is available all around the world. Women who are struggling in their current location may consider moving away for treatment. A new location is often refreshing and can help a woman focus on recovering.
What Happens After Inpatient Rehabilitation?
After inpatient rehabilitation, women can choose to continue treatment on an outpatient basis. This will help them by maintaining contact with therapists or peer groups who are also recovering.
Are You, or is the Addict, Ready?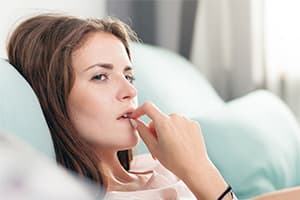 Rehab for women works best when the addict is willing to attend and focused on rehabilitation. A positive attitude is important for maintaining focus and preventing relapse after rehabilitation is finished. Seeking treatment as soon as possible is always advised, but a willing participant is usually able to have a better outcome.
Additional Treatment Considerations
As a woman with substance dependence issues or someone looking to help a struggling loved one, it could be important to contemplate and learn about additional treatment details. Some important factors of treatment include:
Professional interventions: How they are arranged and which clinics support interventions
Assessment and intake: How assessment works and how a patient starts therapy
Detoxification: Withdrawal symptoms and the importance of medical detox
Residential inpatient vs. outpatient treatment: Which is right for you
Treatment Methods
There are many treatment approaches for women experiencing issues with drug and alcohol abuse. Each distinct program may be inpatient or outpatient in nature, and some will focus on a similarity between patients to create a bond of peer support. Some treatment methods include:
Rehab for females comes in all of the above types and more, so there is a suitable program for anyone who is interested in being drug- or alcohol-free.
Additional Information
Some additional information you may wish to ask your treatment facility about includes:
Extended care
Aftercare
Facility-specific treatment outcomes
Alumni programs
Different facilities will have different programs and information that they can provide about the ways to extend care, to maintain sobriety, and to prevent relapse.
It is Not Too Late
It is never too late to stop drug or alcohol use. Rehab for women is available at all times of the day, and some treatment programs even allow for immediate admission. If you aren't sure which program is right for you, refer to a helpline or directory to learn more about your options.
---
Articles Related to Rehab for Women
More resources about
Drug and Alcohol Rehab Centers for Women Near Me

: