Opioid Overdose, Benzos, and Anxiety Management (Part I)
What did Heath Ledger, Philip Seymour Hoffman, and Elvis Presley have in common? Aside from their tragic, untimely, and well-publicized deaths, all three had in their systems particularly deadly combinations of opioids and benzodiazepines, colloquially referred to as "benzos."
CNN.com reported that the combination of painkillers, anti-anxiety meds [benzos], and sleeping pills that Ledger had in his body "could cause the brain and brainstem to 'fall asleep,' halting heart and lung function." Hoffman reportedly died of "acute mixed drug intoxication, including heroin [an opioid], cocaine, benzodiazepines, and amphetamine." According to a Baylor University Medical Center Proceedings article, a toxicology report indicated that among the 14 drugs in Presley's system at death, the opioids codeine (at 10 times the therapeutic level) and morphine as well as the benzo, diazepam (Valium).
When we're bombarded with statistics about the "opioid epidemic," often what gets lost in the picture is that overdoses commonly involve other drugs. For instance, in 2015, more than a quarter of overdose deaths resulted from a combination of opioids and benzodiazepines. This is a dangerous combination because both families of drugs depress the central nervous system (CNS), which controls the respiratory system. If you can't breathe, lack of oxygen to the brain can eventually shuts down vital organ systems, cause brain damage, and lead to death. (Opioids and alcohol [another CNS depressant] can be another deadly combo – a study published in 2014 showed that alcohol, was involved in about 19 percent of opioid-related emergency room visits and in a little more than 22 percent of opioid-related deaths.)
Increase in Benzo/Opioid Prescriptions, Risks, and Warnings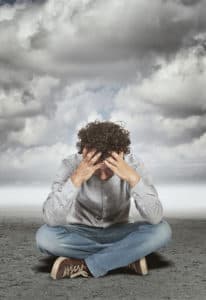 A newly published study in the British Medical Journal that followed more than 300,000 adults continuously enrolled in a health plan and who also filled at least one prescription for an opioid found that the percentage of opioid users who also used a benzo (such as Xanax or Valium) went from 9 percent in 2001 to 17 percent in 2013. Compared with opioid users who did not use benzodiazepines, concurrent use of both drugs was associated with an increased risk of an emergency room visit or inpatient admission for opioid overdose among all opioid users.
The U.S. Food and Drug Administration (FDA) is concerned enough about the growing combined use of opioid medicines with benzos or other drugs (such as alcohol) that depress the CNS that last August, it began requiring warnings on drug labels for prescription opioid pain and cough medicines and benzos. The FDA's safety announcement stated:
"Healthcare professionals should limit prescribing opioid pain medicines with benzodiazepines or other CNS depressants only to patients for whom alternative treatment options are inadequate. If these medicines are prescribed together, limit the dosages and duration of each drug to the minimum possible while achieving the desired clinical effect. Warn patients and caregivers about the risks of slowed or difficult breathing and/or sedation, and the associated signs and symptoms."
Let's Not Throw Out the Baby With the Bath Water
While the concerns about opioids and benzodiazepines are real, so is concern about overreacting to the extent that people who legitimately need them and can safely use them can't obtain them. Just as getting painkillers has become a nightmare for many who have chronic pain – particularly if they have a history of a substance use disorder – so has obtaining medication for relief from severe anxiety.
As a reflection of such thinking, the first editorial* in a newly published Journal of Addiction Medicine series about whether patients with addictions should be prescribed benzos, Robert DuPont, M.D. from the Institute for Behavior and Health states that such patients "should not use benzodiazepines to treat anxiety, insomnia, or anything else, for the same reasons that they should not drink any alcohol or use other drugs, regardless of their primary drug used. Once the addiction 'switch' is thrown on, it never again goes off." Yet this statement does not reflect current scientific knowledge.
While belief in "cross addiction" is still widespread, it's a fallacy for many. For instance, it's not uncommon for people addicted to alcohol to have no problem with opioids such as prescription painkillers and vice versa.-Anne Fletcher
As stated in my last Pro Talk article, a large study showed that being in recovery from one addiction was actually a protective factor that helped reduce the likelihood of developing a second addiction while in recovery from a first. While belief in "cross addiction" is still widespread, it's a fallacy for many. For instance, it's not uncommon for people addicted to alcohol to have no problem with opioids such as prescription painkillers and vice versa. And challenging the notion that the "addiction switch" can never go off are the many people who once had alcohol use disorders, even severe ones, who can eventually drink in a non-problematic way.
In a counterpoint editorial, Boston University School of Medicine's Tae Woo Park, MD, MSc, whose research interests include opioids and benzodiazepines, believes that benzos should be considered for patients (even those with a history of SUDs) with anxiety and that benzo risks have been overstated. He said in the editorial that although not appropriate for all cases, "Benzodiazepines are among the most effective and well-tolerated treatments for anxiety, and are safe for the majority of patients who take them."
Park notes that of the few studies on benzo use in people with substance use disorders (SUDs), indications are that benzos can be safely taken. For instance, although people with a history of alcohol use disorders (AUDs) are thought to be at risk for misusing prescribed benzos, he cites findings from a group of 343 anxiety-disordered patients who were taking benzos upon entering the Harvard/Brown Anxiety Disorders Research Program. Some had a history of an AUD; others did not. One year after the study began, there was no significant difference in maximum daily dose or continued use of benzos between individuals who had a past or current alcohol use disorder and those who did not.
When it comes to patients on opioids, Park would avoid prescribing benzos to an active user of illicit opioids. However, after exploring other options for anxiety (to be described in part 2 of this series), he would consider prescribing benzos for anxiety "in some stable patients being prescribed opioids for pain or opioid maintenance treatment such as methadone or Suboxone with increased monitoring and caution regarding dose."
Noting that people with SUDs commonly have anxiety disorders, extreme anxiety carries risk in and of itself if left untreated – it can be a trigger for recurrence of substance misuse. Thus, Park believes that after careful consideration of benefits and potential harms, benzos should be considered as an option for patients with SUDs, particularly after other treatments for anxiety have been explored. In my next article, Park discusses applying a "universal precautions" approach to benzodiazepine prescribing in individuals with SUDs.
* These editorials were first presented as live debates at the 2016 annual meeting of the Association for Medical Education and Research in Substance Abuse (AMERSA) in Washington, D.C. Apparently Drs. DuPont and Park took positions that they admitted were more extreme than they might take in ''real life'' and, in the end, conclusions were not that far apart.
Images Courtesy of iStock