Crashing Yourself Out: When Substance Use Is an Escape Route
Have you ever looked back and realized that you got yourself into a really bad situation with drinking or using at just the moment when you wanted to get out of a situation, but you couldn't figure out how?
I saw this pattern in myself when I got really drunk on Christmas Eve with my former partner's parents.  I ruined Christmas with a bottle of vodka hidden in the bathroom cabinet, and sure enough, he told me he wanted to end it a few days later.  The truth is, I had wanted to get out of that relationship for a long time.  But I couldn't find the nerve to walk away.  Somehow my subconscious knew that if I ruined things badly enough – and how better to ruin a relationship than getting really drunk at Christmas Eve dinner with your boyfriend's parents? – he'd make the decision.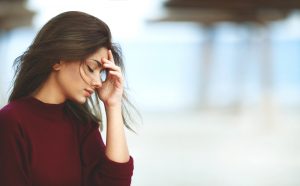 I see this happen with college students who are under so much pressure to succeed that they can't stand it.  They turn to substances, not just as a way to medicate the anxiety, but as a cry for help.  Deep down, they may not want to be in college yet, or they may just feel too much pressure from their parents.  They don't know how to say, "Mom, Dad, trying to make straight A's at a really tough school is killing me.  I need your help."  So they drink or use until it becomes a crisis and then they either have to drop out or take some time off, and everyone is forced to re-evaluate.
The problem is, when you get in the habit of using this strategy (subconsciously), it poses a serious threat to long term recovery.  If you don't have strategies for recognizing a situation you need to get out of and planning a graceful exit, turning to the old plan can mean a catastrophic relapse.
So how do you make a plan?  Here are some suggestions:
"Just Say No" – to Unnecessary Stress
"Just Say No" was a phrase that First Lady Nancy Reagan used in the 1980s in her campaign to stop kids from using drugs.  As anyone who has been addicted knows, if it were that easy, we would have done it by now!
The kind of "Just Say No" I'm talking about is saying no to obligations, projects and responsibilities that will overload you. People will ask you to do things: take a commitment at your home group meeting, work overtime on the job, coach your kids' sports team or head up an extracurricular activity at school.  In early recovery, many of us feel that we have to make up for our pasts by being everything to everyone.  Resist the urge!
When I first got out of rehab, I was determined to prove that I was worth the thousands of dollars my parents had put down in cash to send me there.  To be honest, I was desperate to prove that I even deserved to be alive.  I was working on my Masters degree full time, faithfully doing my 90 in 90 and taking on commitment after commitment, volunteering at my church, and baking cookies for every event I went to. Somehow convinced that with every commitment, every chocolate chip peanut butter oatmeal cookie (try them – they're great!) I was one step closer to being a worthwhile human being.
I drove myself nuts and eventually had a horrific crash.
You don't have to do everything.  Pick a few things.  People will pressure you, especially in some support groups and some families.  Do what you MUST do (like go to work or school), but to everything else, you can "Just say no."
See the Signs
Recognize the signs of when you want out of a situation.  Do you suddenly have the urge to hit the bar right after work on a new job?  Do you feel like you need a drink before going on a date with someone (or before sex?)  Are you about to go back to school after taking some time off and starting to panic as you order your textbooks?
Remember: you don't have to do it.  If you aren't ready to go back to school, don't.  If your parents are disappointed, tell them that you feel like you're in danger of a relapse if you are under that kind of pressure, and need more time to heal.  You may have to go back to work (everyone's got to make a living!), but you can avoid taking on extra responsibilities.  Try to have an honest conversation with your spouse about who does what around the house and childcare.  Remind these people that your recovery is at stake.
No job, no relationship, no college degree, is worth risking your life.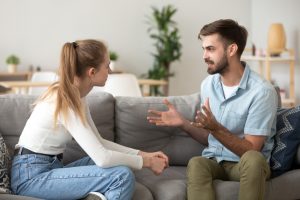 Get Someone in Your Corner
A therapist, a trusted mentor, even a sponsor who puts your needs above strict interpretations of "the program," (such as requiring you to do 90 in 90 when your job and family situation make that impossible) can help you figure out when you're taking on too much, and when you're going downhill.  They can help you recognize the signs that you're cracking up.  For me, it's a sign when I start chewing my nails again.  For you, it may be that you stop exercising, or attending meetings or social activities.  Call on that person for backup when you're feeling the pressure to do something that might push you over the edge.
It's Your Life
It's your life.  You don't exist to please your parents, teachers, spouse/partner, sponsor, or anyone else.  As we come out of the fog of substance problems, we start to realize who we really are, and what we really want to do.  Don't let pressure to stay in a bad situation push you over the edge.
Whatever it is you want to do, you can't do it if you're dead.
_____
Photos Courtesy of Shutterstock