5 Ways Schools Can Support Student Mental Health
In our world today, people's lives are busy, whether with work, family, school, hobbies, or other activities. Within our daily environments, it may seem as though there is limited time for our mental health and wellbeing, unless we are proactively creating this space for ourselves. Additionally, there is a clear stigma that invades schools and workplaces, making administration unwilling or unable to present adequate solutions or positive change.
I believe that it is essential for environments –– particularly schools and workplaces –– to implement strategies to consistently and effectively support the wellbeing of their students and employees.
Schools Should be at the Frontline of Mental Health Awareness
Schools are meant to be places for social and academic growth. As spaces for development, schools are most beneficial to students who are able to harness a growth mindset –– ready to embrace the classes they are in, believe in their abilities, and maximize their own learning. This mindset goes hand-in-hand with an individual's ability to practice self-care and self-love. If an individual can first learn to accept themselves and take care of themselves, then they can move forward to improving themselves. In a classroom setting, this means that they can advance to learning new concepts, thinking critically, and growing alongside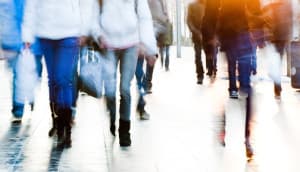 their peers.
As Shawn Achor, author of The Happiness Advantage says; "Focusing on the good isn't just about overcoming our inner grump to see the glass half full. It's about opening our minds to the ideas and opportunities that will help us be more productive, effective, and successful at work and in life."
Therefore, schools should prioritize their students' wellbeing and give each and every one of their students the opportunity to "focus on the good". This will lead to a school full of more productive and prepared students. Below are five ideas that I have for schools to offer solutions on supporting their students' mental health, and although these solutions may generally require administrative approval, student voice is powerful in initiating this positive change.
1: Implement time and safe spaces in class for regular check-ins with students
If teachers are able to get a glimpse into how their students are doing, this will help them to not only build more of a connection with their students, but also to understand their students' behaviors and participation efforts more holistically.
Checking in as a class can also allow for students to feel less alone. Upon seeing that their classmates are not all as "perfect" and "great" as they appear, students may feel relief and hopefully will seek support if needed.
In general, check-ins allow for a healthier classroom environment where teachers are more aware of their students' circumstances and students are able to harness peer connection in breaking down the stigma around feeling "not ok" at times.
2: Give basic mental health training to all teachers
When teachers create safe spaces for check-ins in their classroom, they may come across students who show red flags in regards to their mental state, or students who may just need some extra support. If this is the case and teachers are equipped with basic mental health training, they will be able to act accordingly and connect their students to help and resources well before their mental health state escalates to worse.
Teachers who are observant and trained to look for warning signs for may be able to notice changes in their students' behavior. If they are trained, they will feel confident in their ability to address a student's check-in and to refer their student to professional resources if and when necessary.
3: Give basic mental health training to all students
Similar to training teachers, training students on how to support their friends' or peers' mental health is crucial. Students can often be the first-responders in cases like this. It's important to emphasize that neither students nor teachers are clinicians. They are not being trained to treat anyone. Instead, they are being treated to observe signs and react accordingly, by referring out to professional resources, people, or centers.
This system will allow for less students to fall through the cracks when it comes to their mental health, since everyone will be watching out for each other –– a peer-to-peer network of mental health care.
4: Have a wellness center on-campus, designed by students and easily accessible to all students.
Similar to creating spaces within the classroom for wellness check-ins, having an actual physical space on campus for student wellness is essential in supporting students. This on-campus wellness center serves as a place where students can go for a variety of activities, such as having a simple conversation with a peer, connecting with a professional, learning about self-care, drinking tea, doodling in coloring books, resting, or meditating.
The center should be designed by students at the school, in order to have it in a place where students will actually use it and to make the center's services relevant for all other students. Administration should implement a policy that states that students may visit the wellness center during class if they need to for any reason.
5: Have regular open events for parents to attend to learn more about student mental health and how to support their child.
Bridging the generation gap between students and parents is vital in order to foster an understanding relationship. Since schools do not have as much influence over what goes on at home, offering resources for parents to better understand how to support youth mental health will create a fluid transition for students between school and home life.
Parents often deeply want to help and support their kids, yet they may not know which resources to turn to regarding mental health. Schools can inform parents and households on the general foundation of mental health support and where to seek more professional help, if and when necessary.
These are just five ideas for schools to better support their students' wellbeing. Some schools are already beginning to implement solutions similar to these, however, there is always room for improvement on more effective support systems for students everywhere. Now that we have explored the environment of schools, my next article will outline five ideas for workplaces to better support their employees.