2015 CDC Report: US Overdose Deaths Top 50,000 For First Time 
The Centers for Disease Control and Prevention has reported its US mortality statistics for 2015. I expected the numbers on drug overdose death to be pretty bad, but the striking increase from 2014 still set off alarm bells. If cancer deaths were rising this fast, there would be a frenzy of activity to identify the causes and act to reduce them. It reflects the stigma associated with addiction that the rapidly rising rate of overdose deaths occasions so little public or political concern – and initiates so little corrective action.
Opioids – legal and illegal – are the primary source of the carnage, ending the lives of close to 40,000 Americans each year and maiming the lives of an additional 2.5 million. Adding in all other types of drug overdose brings the total number of deaths to more than 50,000 – the most ever. To put this number in perspective, each year, the US has 37,757 deaths from vehicle accidents and 36,252 gun deaths.
Taming the Biggest Culprit
The biggest culprit in causing drug overdoses is also, fortunately, the easiest to control. The 17,536 people killed by Oxycontin, Vicodin, and other opioid prescription painkillers represent an increase of just 4% between 2014 and 2015. This might seem to compare favorably to the 14% increase in the previous year, but merely decreasing the rate of increase is not nearly good enough.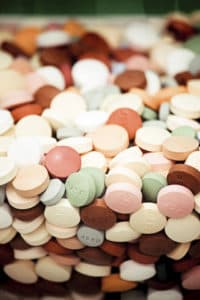 Most of these are completely preventable deaths. We should not rest easy until prescription opioid deaths are once again negligible, as they used to be in recent memory. Greedy drug companies and careless doctors are responsible for the excessive use of killing painkillers. Overdose deaths can be radically reduced simply by stopping the current epidemic of inappropriate opioid prescription and more closely monitoring the diversion of pills into the illegal secondary market.
Heroin overdose deaths jumped to 12,989, a whopping 23% year-to-year increase. This is mostly a secondary phenomenon, a deadly side effect caused by the prescription opioid epidemic. People hooked inappropriately on legal opioids are sometimes forced to switch to heroin once tolerance builds. When they start needing high doses, it becomes difficult to obtain a sufficient supply of legal pills and these become very expensive. The drug cartel has cleverly priced street heroin to make it a much cheaper alternative.
There has also been an unbelievable 73% increase in deaths from synthetic opioids – up to 9,580. Fentanyl and carfentanil are especially deadly, and increasingly popular, street drugs because they are 50-100 times more potent than heroin, are easy to make and to distribute, and can be mixed in to juice up other drugs without the user knowing the grave risks.
If we are now to dramatically reduce drug overdose deaths, we must learn from past failures. Our 40-year war against illegal drugs has been a complete flop and can't possibly ever be won with the tired old strategies. Legal prescription drugs are now the much more pressing danger- and the war against them cannot possibly be lost, once we start to fight it. And the most effective way of reducing deaths from illegal drugs like heroin, fentanyl, and carfentanil is first to reduce addiction to the legal opioids that often serve as a gateway.
Steps to Save Lives
Educate doctors on the proper, quite narrow, indication for opioid painkillers. New opioid pain pill prescriptions should not be written except for the terminally ill and just after surgery. Chronic pain should be close to a contraindication for opioid pain pills, unless the person has already become dependent and is unable to come off them.
Identify, monitor, supervise, and/or punish the high flyer opioid prescribers most responsible for overdose deaths.
End Pharma marketing of opioid pain pills; closely monitor opioid pill distribution to avoid diversion; and investigate and punish Pharma's past misdeeds.
Legalize medicinal pot because it is a much safer alternative for chronic pain than opioid painkillers and does not cause overdose deaths.
As the Surgeon General has recently reported, a much greater emphasis on addiction treatment must replace the failed policy of criminalization.Interdiction will not reduce overdose deaths from illegal drugs like heroin, fentanyl or carfentanil. Instead, the focus should be on treatment and preventing secondary addictions.
 First responders should be trained in the techniques of overdose reversal, using narcotic antagonists. Many police departments are already doing this, but it should become universal standard practice.
Narcotic antagonists should also be made freely available to everyone dependent on opioids, and also to their families. The CDC estimates that timely antagonist administration already saves about a thousand lives each year.  Many more lives could be saved if we had much more availability of overdose antagonist – and a much less puritanical attitude about the risks it will enable the addiction.
Acceptance on the part of doctors and patients that there is not a pill for every pain and every problem. Doctors spending more time talking to patients results in lower rates of prescribing.
Widespread opioid addiction also reflects widespread social problems (unemployment, poverty, social exclusion, hopelessness) that require social, economic, and political solutions.
Conclusions
The most effective strategy to improve public health is to identify a clearly defined, high frequency health threat and take systematic steps to reduce the risks it poses.
Addiction is one of the most clearly defined and also one of the most frequent health threats in America. Ways of reducing addiction risks, impairments, and deaths are straightforward and cost-effective. All that is needed is the political will to tame Pharma and to see addiction as a health issue, not a moral failing or cause for criminal prosecution and imprisonment.
The majority of drug overdose deaths are preventable – if only we take the simple steps to prevent them.
Images Courtesy of iStock