My Patient is Addicted to Prescription Drug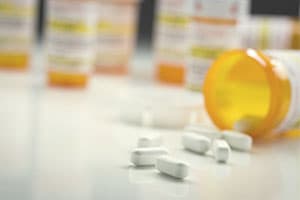 The NIH reports that 7 million people, or 2.7 percent of the U.S. population, abuse prescription drugs. The NIH also breaks down the numbers into different categories of prescription drug abuse. Pain relievers such as Hydrocodone (Vicodin), Oxycodone (Oxycotin/Percoset), and Tramadol (Ultram) are the most abused. Tranquilizers and sleeping pills such as Alprazolam (Xanax), Clonazepam (Klonopin), Diazepam (Valium), Lorezam (Ativan) and Zolpidem (Ambien) are the second most abused prescription drugs. Finally, stimulants such as Adderall are the third most abused category of drugs. However, there are treatment resources for healthcare professionals to help prescription drug addicts.
Encouraging a Patient to Seek Rehab for Prescription Drug Addiction
If your patient or a patient's family tells you that your patient is a prescription drug addict, try your best to encourage that person to seek professional help, as his life and well-being may be at stake. For example, the National Institute on Drug Abuse writes that sedative abuse can lead to a slow heart rate and respiration, which can cause death. Addiction to drugs like Adderall can lead to "anxiety, hostility, paranoia and psychosis."
Pros and Cons of Inpatient Rehabilitation vs. Outpatient Services
Healthcare professionals offering help for prescription drug abusers should try and help the patient to choose which path of rehab is best for them. One option is inpatient rehab, in which your patient lives at a facility. The other is outpatient treatment, where the patient can live at home. There are pros and cons to each treatment. A pro for inpatient treatment is your patient has access to 24/7 medical care, and a negative is your patient will have to disrupt his or her life to go to rehab. A pro for outpatient care is that your patient can continue to work and not disrupt his or her life. A con for outpatient treatment is temptation is much greater to start using again because it may be easy for your patient to get drugs or succumb to triggers.
Is Residential Rehab the Best Treatment Option?
"Healthcare professionals offering help…should try and help the patient to choose which path of rehab is best for them." Depending on why your patient abuses prescription drugs or how many times he has tried to quit, residential rehab may be the best choice as the patient is cut off from the world and the focus is getting clean and sober. In an inpatient facility, there are no temptations to use again and your patient is in a safe facility.
What Does Executive Treatment Offer Over Other Rehabs?
"…anyone with the money can receive executive treatment" Executive treatment, or luxury treatment, offers more privacy and more perks then traditional programs. Typically, celebrities and wealthy people pay for this service, but anyone with the money can receive executive treatment. In most centers that offer executive treatments, your patient will be guaranteed to have a private room. In addition to privacy, some other perks may be offered such as more access to phones and to the computers and the internet.
Is it Private and Confidential?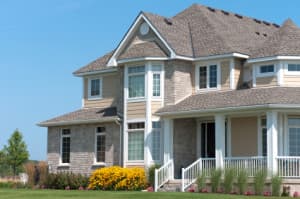 Prescription drug abuse is a disease, and just like any disease treatment information is kept private and confidential. The only people who will know if your patient is in rehab is you, your patient's medical staff at the facility and whomever your patient tells.
Can my patient have a private room?
This depends on the availability of private rooms. Many times, if there are open private rooms, your patient will receive one. Of course, if your patient wants the executive option, then he or she will have a private room.
Paying for Drug, Alcohol and Behavioral Addiction Treatment
How much will it cost?
Rehab is not cheap. Some of the lower outpatient programs cost around $1000 per month. However, if you explain to your patient the cost of missed hours from work because of the addiction or the money spent on addiction, the $1000 does not seem all that much. Inpatient programs cost more than outpatient programs because the patient has to pay for room and board.
Do rehabs accept insurance?
Yes, many centers accept insurance.
Can the patient finance the treatment?
Many treatment centers offers financing, where your patient can pay for the treatment over a period of time. Some centers will even base repayment on your patient's income.
What Treatment is Available to Patient without Insurance Coverage?
In addition to the treatment resources for healthcare professionals to help prescription drug addicts, there is another resource offered by government offices. For those who do not have insurance or have Medicaid/Medicare, state and federal governments have low cost or free treatment centers in both inpatient and outpatient services.
Suggesting Support Groups for Patient Sobriety
Prescription drug addiction resources for healthcare professionals to suggest for patients are the use of support groups either in person or online for the continued support long after rehab is over. Such support groups are SMART which is a four-step program and 12 step programs based on the AA model.
Providing Helpline Information for Patient Rehab Options
When your patient is ready to become clean and sober, give them this number: . This is a number for a nonprofit referral service that can help your patient figure out what his insurance covers and what facilities take that particular insurance. Calling this number will be the first step to a healthy and addiction free life.
You Owe It To Your Patient to Help!
The reason you work in the healthcare field is because you care about people. You want to see your patients' live happy and sober lives because you know how prescription drug abuse can ruin someone's life. If you want to help your patient break free from prescription drug addiction then call us at  because we can help you figure out the best treatment options for your patient.
Questions and Answers
Signs and Symptoms of Your Patient's Prescription Drug Addiction
The
has a chart with the various categories of prescription drug abuse and signs. For the painkillers such as Vicodin, symptoms include confusion, decreased breathing, and low blood pressure. The symptoms for drugs abuse for drugs like Xanax are unsteady walking, dizziness, and involuntary rapid eye movement. Finally the symptoms for drugs like Adderall include weight loss, high blood pressure and irregular heartbeat.
Should my patient travel for rehab?
This depends on if your patient can uproot his or her life and the situation that brought on the drug abuse in the first place.
How is Substance Abuse Information Protected in the Patient Medical Record?
Like all diseases, information on prescription drug abuse is kept confidential and private.
More resources about
My Patient is Addicted to Prescription Drug

: