My Patient is Addicted to Cocaine
My Patient has a Cocaine Addiction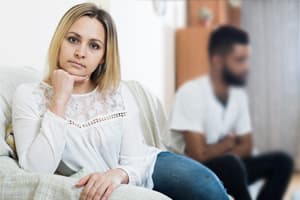 Cocaine addiction is an ancient problem and cocaine was once legal in the United States. Cocaine addiction can go unnoticed for a long time because withdrawal includes irritability and depression instead of the vomiting and shaking more commonly seen in withdrawal from other drugs. According to the National Institute on Drug Abuse, 72 percent of cocaine addicts are also addicted to other drugs at the same time. Cocaine users become hooked on the stimulant effects of the drug and feel like they need the high they get from the drug. Long-term use of the drug can cause significant health problems, including cardiovascular disease and stroke.
Encouraging a Patient to Seek Rehab
Cocaine addicts don't always feel ready to give up the habit on their own. You may be able to persuade your patient that it's the right time to seek treatment if he or she has experienced personal, legal or health problems related to their drug use. Because cocaine is illegal, it is highly likely that your patient will run into trouble with the law at some point in obtaining or possessing the drug. Regular cocaine use also causes health problems such as heart attacks at an earlier than normal age. Most drug addicts, including cocaine addicts, have problems in their personal relationships and career as well.
Pros & Cons of Inpatient Rehab vs. Outpatient Services
Inpatient rehab is the most comprehensive treatment option. With a minimum stay of 28 days, these residential programs help your patient get counseling and medical care in a safe environment with peer support, far away from the stress triggers that lead to drug abuse. Outpatient services are a good choice for patients who cannot afford to spend the time away from work or family obligations. Outpatient treatment provides daily sessions with counselors and other medical professionals, but allows the patient to return home at night.
Is Residential Rehab the Best Option?
Residential rehab can be a good choice for patients who need the nurturing of a home-like environment to help them transition into a healthier life away from cocaine abuse. Residential rehab provides structure, individual and group counseling, and medical treatment that will help them recover from addiction and to prepare for a healthier future.
What Does Executive Treatment Offer over Other Rehabs?
"Cocaine addicts don't always feel ready to give up the habit on their own." Patients who are used to a high quality of life may worry that going to rehab will be institutional and unpleasant. Executive rehab offers a more resort-like environment, where the patient will receive the customary privacy and discretion they need with the comfort and luxury they expect. Executive treatment is a good choice for high profile clients, including executives and celebrities, who want to be in a restful, comfortable place while they receive necessary treatment.
Explaining the Rehab Process to Your Patient
Intake and assessment
The intake and assessment period is the first part of your patient's rehab experience. They will be assessed first by a counselor, who will determine the nature of the patient's addiction, how long they have been using and how often. This is also when to inform the staff of underlying physical or mental health issues that may impact treatment.
Detoxing
If your patient is still actively using cocaine and/or other drugs at the time of intake, they will need to go through a medically supervised withdrawal period to help the drugs get safely out of your patient's system.
Addiction treatment
Addiction treatment takes many approaches to help a client stay sober. Treatment includes some combination of individual and group therapy, medical care, occupational therapy and stress management education.
Specialized care
Many addicts have co-morbid physical or mental health issues along with their substance abuse. Common health issues include depression and anxiety, and attention deficit disorder, diabetes and chronic pain may also contribute to addiction.
Extended care/after-care
Recovery is a lifelong process, and patients will continue to receive support long after leaving rehab.
Is it Private and Confidential?
Any rehab facility that receives Federal funding is bound by the Health Information Portability and Accountability Act (HIPAA), which means that your privacy will be protected to the fullest extent allowed by law. If you are attending rehab because of a court order, some basic details about your care may be shared with the courts to confirm treatment. However, at intake, you will sign a waiver authorizing who should have access to your medical information, and it cannot be shared with the general public.
Can My Patient Have a Private Room?
Many treatment facilities do have private rooms available, however this option is more expensive and insurance (if applicable) generally will not cover the extra cost.
Paying for Drug, Alcohol and Behavioral Addiction Treatment
How much will it cost?
The cost for drug, alcohol and behavioral addiction treatment varies based on the duration of treatment, whether it is inpatient or outpatient, the amenities at the facility and whether extra services are needed, such as medication. In general, treatment can range anywhere between $10,000 and $35,000 or more.
Do rehabs accept insurance?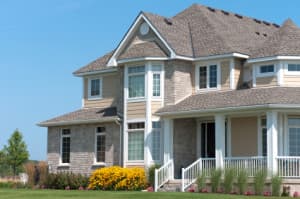 Many rehab facilities do accept insurance plans. Employers may also have employee assistance programs that provide funding for substance abuse treatment.
Can the patient finance treatment?
Rehab facilities understand how essential their services are and that many potential clients do not have the cash on hand to pay for treatment. Therefore, most treatment centers do offer financing or help patients locate financing so that nobody has to go without needed care.
What Treatment is Available to Patients without Insurance Coverage?
Some facilities provide free or low-cost substance abuse treatment to patients on a sliding-scale basis. Many non-profit groups and charitable organizations help people who need medical care, including substance abuse treatment. Many facilities may also have financing options, including treatment scholarships that may defray the total cost.
Suggesting Support Groups for Patient Sobriety
There are multiple available support groups to help patients live a sober lifestyle. There are 12-step programs for narcotics, alcohol and other drugs, as well as private groups affiliated with hospitals and community health organizations. Many churches and places of worship also offer support groups for patient sobriety.
Providing Helpline Information for Patient Rehab Options
Deciding when to get help could happen at any time. Many patients who have already struggled with addiction for years may also need more assistance to stay clean and sober. Calling a helpline is a good suggestion for healthcare professionals offering help for cocaine abusers.
You Owe It to Your Patient to Help!
When you know that your patient has a substance abuse problem, you owe it to him or her to see to it that they know they can get help. When he or she is ready to overcome cocaine addiction, you can guide your patient toward the compassionate option of rehab treatment. Call today to help us help you get your patient get on the road to recovery.
Questions and Answers
Signs and symptoms of your patient's cocaine addiction
Patients who are addicted to cocaine are often easily agitated and irritable, especially when they are beginning stages of withdrawal from the drug. Other signs include frequently nosebleeds or runny noses, a diminished sense of smell, hoarseness and difficulty swallowing.
Should my patient travel for rehab?
If your patient is physically well enough to travel, attending a rehab facility out of their local area can be a good option. However, if your patient is attending rehab by court order, the terms of the sentencing may not permit leaving the state, so it's a good idea to check those terms.
How is substance abuse information protected in the patient medical record?
Substance abuse is a private issue related to individual health care, and as such, information about it is protected in the patient medical record. In general, only appropriate healthcare professionals related to the patient's care will have access to that information. The patient will sign a HIPAA waiver, in which they are informed about their rights, and have the option to authorize other individuals to access the information.
More resources about
My Patient is Addicted to Cocaine

: