My Client is Addicted to Alcohol
My Client Has an Alcohol Addiction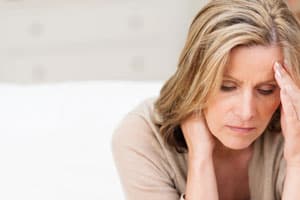 There are many alcohol addiction resources for legal professionals to suggest for clients, such as sending them to inpatient or outpatient care. If your client has an alcohol problem, it may be harder for him to handle their case in court, and getting treatment can actually shorten their sentence or help prevent jail time. This is particularly beneficial if he has had an alcohol-related offense. While it is not your responsibility to force your client to get treatment, you can provide him with helpful resources and guide him in the right direction. It can help their case and work out better for everyone.
How to Help My Client Get off Alcohol
If you want your client to stop using alcohol, there are a few things you can do. With several alcohol treatment options for clients of legal professionals, one thing you should do is make a list of helpful resources. This might include scheduling an intervention with the client's friends and family, bringing him to a local rehab facility, or guiding him toward local support groups. If you have a client without a lot of people who will offer him support, go to the support groups like Alcoholics Anonymous with him.
Health Effects of Alcohol on Your Client
Alcohol is extremely hard on the body and leads to a variety of negative health effects. Your client may have communication issues with his brain, which can lead to changes in behavior and mood, have high blood pressure or an irregular heartbeat, experience severe liver problems like fibrosis or cirrhosis, increase their risk for cancer, and affect their pancreas and immune system.
Inpatient Facilities vs. Outpatient Clinics
For alcohol rehab, your client can choose outpatient or inpatient facilities. If he needs to be present shortly for court appearances, then you will need to choose outpatient treatment. With this option, he is able to stay home and go to work and court appearances, but is also receiving treatment for the alcohol abuse with counseling and support groups. If he chooses inpatient care, he is living in the treatment facility full-time, with all meals and care given to him inside the facility. These usually last 1-3 months.
What Does Executive Treatment Offer Over Other Rehabs?
"For alcohol rehab, your client can choose outpatient or inpatient facilities." If you have a client who needs to keep working but also stay in a residential rehab facility, he can choose an executive treatment center. This type of rehab facility lets him continue working with computers or tablets, conferencing and Internet access. It is especially beneficial if he has a high-powered career, such as being a president or CEO of a company.
Having a Client Fulfill Court-Ordered Drug Rehab
Court-ordered rehab is sometimes necessary when either the crime is related to the alcohol use or your client's verdict and sentencing could be affected by alcohol and whether or not he goes to rehab. If your client appears to be an upstanding citizen aside from the alcohol addiction, the judge might order rehab. You can help your client find a local rehab facility that will work best for him, and it might affect the result of the case.
Does My Client Need to Stay Local for Treatment?
This is up to the judge. Some states have laws against people in the middle of a court case going to rehab out-of-state or even out of the county. However, if your client is not in a criminal case, he might be given the option of going to any rehab facility he wants as long as it is a residential facility where he is there for 24 hours a day until treatment is over.
Is It Private and Confidential?
Some rehab facilities do offer private and confidential amenities, but these must be agreed upon beforehand. There are facilities specifically tailored to people who want privacy and luxury, such as celebrities, political figures, and well-known names. If this is the case for your client, or if you fear for your client's safety by being in a public atmosphere, you can request a private room at a luxury treatment facility.
What Payment Options Are Available to My Client?
Payment options vary based on the rehab facility for alcohol addiction and may include payment arrangements, credit card payments, and using health insurance policy if the client has insurance that includes coverage for treatment. Look into your different treatment resources for legal professionals to help alcohol addicts when you need to learn more about how much treatment will cost and what options are available for paying for their treatment.
What Can My Client Expect During Treatment?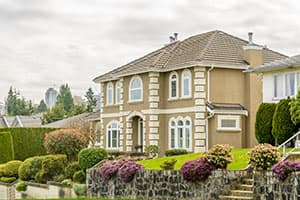 If your client is going to alcohol rehab inside a residential facility, it will begin with the intake process, where the drug counselors and admin look over his records and determine the best program. Then, the client experiences his first few days of being sober, which often includes going into withdrawal. This is usually the hardest part of treatment and is also called detoxing. After the first week or so, your client will start improving slowly and begin receiving addiction therapy and specialized care. Aftercare is usually the last step of the process.
What Happens After Treatment?
After treatment, your client will be expected to enter aftercare, also called continuing care. This will help him transition from the rehab facility into their daily life outside the facility It includes relapse prevention, joining a local support group, and still meeting with his substance abuse counselor. It may also include finding safe housing and vocational rehabilitation.
When Your Client is Ready to Begin Treatment
The sooner your client starts treatment for his alcohol addiction, the better off he will be. If you want him to quit alcohol and start recovering from his addiction, talk to him about his options. If you think your client is ready, call us at to get help finding a rehab center.
Questions and Answers
Can Completion of Alcohol Treatment Affect My Client's Sentencing?
Alcohol treatment is often recommended by the judge because of a case involving alcohol use, such as a DUI case. In this type of situation, it may have a positive effect on the sentencing.
Can My Client Avoid Jail By Completing Treatment?
This is only on a case-by-case basis, but there is a very good chance your client can stay out of jail if they commit to their recommended rehab program.
Could Jail Time Result If My Client Leaves Alcohol Rehab Early?
This depends if they left early on their own accord, or because they have recovered early. If they left early because they wanted to, this might cause him to go to jail if that was in the original sentencing. Can Client Charged with Drug Possession, Manufacturing, Cultivation, Trafficking, Distribution, DUI/DWI, Public Intoxication Attend
Rehab to Reduce Sentence?
It is possible, but there is no way to know for sure without first talking to the judge. If your client was involved in a DUI or DWI, or public intoxication, it is very possible.
More resources about
My Client is Addicted to Alcohol

: