HCSC Insurance Coverage for Heroin Rehab and Detox Treatment
What Kind of Coverage Does HCSC Insurance Offer for Heroin Addiction?
HCSC is different than standard health insurance companies. HCSC does not have any stockholders, which helps keep costs down for its patients. Stockholders generally put pressure on business owners and managers to create profit, which is a driving factor in higher insurance premiums.
Without this pressure, it is possible for patients to obtain HCSC insurance coverage for heroin. Patients have a wide variety of coverage options and while not all of the packages cover treatment for heroin addiction, there are coverage options that can offer some financial relief for treatment. In some cases, the package can cover treatment entirely, and other plans offer partial coverage.
Type of Rehabs HCSC Will Pay For
Insurance companies such as HCSC have come to recognize addiction as a medical condition that is treatable. Such recognition has made it possible for patients to obtain coverage for outpatient and inpatient treatments.
Addiction can cause a lifetime of health problems, and HCSC offers coverage as a preventative measure and a way to assure a healthier future. In the long run, it is much better for both the insurance company and the patient for heroin recovery to occur as early as possible. It is important to contact HCSC and talk about the coverage available before beginning treatment. It is common for the company to require the patient to participate in an outpatient program; but with medical documentation, inpatient programs can be covered as well.
How Much of the Cost of Rehab Is Covered by HCSC?
HCSC insurance for heroin addiction rehab offers a variety of coverage options. It is more common to receive full coverage for outpatient programs, although in some cases HCSC insurance plans can offer full coverage for inpatient treatments.
One of the most important things to do before beginning a heroin addiction rehabilitation program is to make sure that the program is part of the HCSC network. Speaking to a representative is the best way to understand the recovery programs available and how much coverage is possible for each.
Can I Pay Above What My Insurance Will Provide to Receive Treatment?
Heroin is an opioid analgesic and is highly addictive from the first few uses. Addiction to heroin can be hard to overcome because of the intense detoxification process, and can also be hard to initiate because most people are blinded to their need for help by their addiction.
With heroin addiction in particular, inpatient treatments are commonly required to help patients handle the detoxification process better. There are a variety of different inpatient treatment facilities, and some are more luxurious than others.
Patients have the option of using any treatment facility they want, but full coverage is not an option with luxury treatment centers. In the event that a patient wishes to use an out-of-network program, he should contact HCSC and see how much coverage they can obtain, and the patient can pay the remaining balance on their own. Many facilities have payment programs built in to help their patients better afford the rehabilitation treatment.
Inpatient Addiction Treatment vs. Outpatient Therapy
"Patients have a wide variety of coverage options and while not all of the packages cover treatment for heroin addiction, there are coverage options that can offer some financial relief for treatment."
HCSC insurance coverage for heroin addiction rehab/treatment comes in two forms. Outpatient therapy requires the patient to attend regularly scheduled treatments, sometimes several times a week for several hours. With outpatient treatment, the patient sleeps in his or her own home.
Inpatient treatment is a more controlled treatment because the patient checks into a facility and follows a schedule and sleeps at the treatment center. In many cases, inpatient treatment is at a minimum, 30 days. For people who have a heavy addiction and need a high level of accountability, inpatient treatment is the best option.
Should I Choose a Residential Rehab Center?
The detoxification process when recovering from an addiction to heroin is intense and can even be painful. This highly addictive drug can leave a patient wrenched from pain, experiencing cold sweats and sometimes hallucinating. Without a strong support system, many addicts fail to recover.
Residential rehab centers offer a very strict environment that is locked down from the outside world and the pressures that come with it. In most cases, residential centers do not allow visitors and also do not allow patients to leave the facility during the treatment period. Patients at the rehab center are struggling with the same addictions and detoxification, which creates a non-judgmental environment for addicts to recover in. Patients who feel the need to have a high level of accountability and support should consider using a residential rehab center.
Will HCSC Pay for Local Rehab and Out-of-State Treatment?
When looking at HCSC insurance for heroin addiction rehab, it is important to find programs that are within the network of HCSC programs. Out-of-state treatments are not normally covered because of the number of in-state programs and the cost associated with taking part in an out-of-state program.
If a patient has medical documentation showing that programs within the state and network are not going to offer sufficient recovery results, HCSC may consider offering partial coverage for out-of-state programs. It is important to contact the insurance company before beginning the rehabilitation program.
Does HCSC Pay for Private or Luxury Treatment?
HCSC has a network of treatment programs and centers and only offers full and partial coverage for those that are a part of that network. There are situations where the insurance company may make an exception but for private and luxury rehabilitation programs and treatment centers, full coverage insurance is not available. It is, however, possible to receive partial coverage for an out-of-network program. Patients must discuss this with the insurance company and are generally required to provide documentation from a physician, or multiple physicians showing that a specific program is needed.
What Does Executive Treatment Offer Over Other Rehabs?
For some, recovery from addiction carries the extra weight of being an embarrassment and a threat to one's personal and professional life. Executive treatment programs were designed to help eliminate the privacy problems that can come with overcoming an addiction.
The goal of these programs is to offer a treatment schedule that doesn't disrupt everyday life to a disabling degree and in an incredibly private manner. Overcoming an addiction is stressful all by itself, and executive treatments work to remove the added stresses that can keep patients from fully recovering. Many treatment centers offer solutions for privacy and will work with their patient's schedules and needs.
What Treatment Lengths Will HCSC Pay For?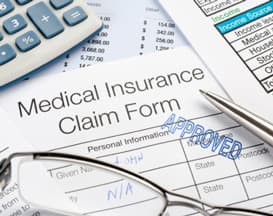 HCSC programs for heroin recovery normally last 30 days, but there are programs that last longer, up to 90 days. HCSC offers coverage for treatment if it is the patient's first attempt at beating the addiction unless medically ordered coverage is not offered after 30 days of treatment.
For patients who are attempting to beat their heroin addiction through treatment programs for the second or third time, coverage is not available. In the event that coverage cannot be attained, the patient should speak to the treatment center to find out what their options for payment are.
What If I Have No Insurance?
Lack of insurance and coverage is one of the top reasons that many heroin addicts do not seek help. Because of its destructive and life-altering nature, not having insurance is not a good reason to avoid getting help. Most outpatient and inpatient programs work with their patients to make sure they can get the help they need. By talking to the representatives in the different rehab options and programs available, the patient can discover which offers the most assistance financially so they can start their journey to healing.
Using Our Helpline to Determine Your HCSC Rehab Options
The HCSC helpline was created for both current and potential new patients to be able to call and get their questions answered. Representatives can answer questions regarding treatment programs within the network, coverage options and more. In addition, they can direct patients to the free resources developed by HCSC to promote healthy living and overcome addictions. For more information, please call .
Questions and Answers
---
Insurance Providers and Rehab Treatment Coverage Levels
More resources about
HCSC Insurance Coverage for Heroin Rehab and Detox Treatment

: