Guides
Substance Induced Anxiety Disorders & Panic Attacks
It is not uncommon for individuals who struggle with a substance abuse problem to also suffer from one or more psychiatric conditions. This is known as comorbidity, or dual diagnosis, which occurs when an individual develops two disorders or conditions, either sequentially or simultaneously.
When two conditions occur together, whether they are psychiatric or medical in nature, it is expected that the symptoms of both conditions interact in some way. Moreover, the interaction of symptoms can have an impact on the course of both conditions, as well as the outcome of each condition individually.
Substance abuse problems and anxiety disorders both are among the most commonly occurring psychiatric problems within the United States.[1]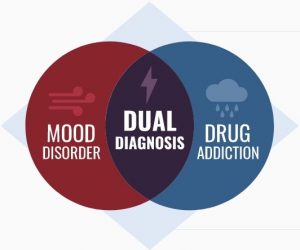 Individuals with a dual diagnosis of substance abuse and anxiety are expected to exhibit more functional impairments, which include negative impacts on both their occupational and social functioning. Moreover, dually diagnosed individuals pose unique treatment difficulties to professionals.
This guide will discuss the comorbidity of substance abuse disorders and anxiety disorders, as well as commonly used interventions for treating patients who present with substance abuse problems and co-occurring anxiety.