Drug and Substance Abuse Rehab Treatment Programs Near Me
What Are Substance Abuse Treatment Programs Like?
An alcohol and drug rehab program provide patients with comprehensive substance abuse treatment, consisting of individualized treatment plans, individual therapy, group counseling, family therapy, support groups, and aftercare planning. These interventions help patients build coping skills, improve communication with family members, practice sober social skills, and avoid triggers.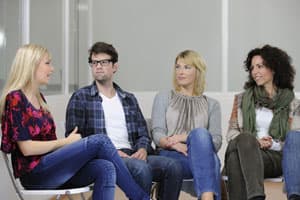 Substance abuse disorders are complicated. No two individuals are exactly the same, so addiction rehabilitation (rehab) programs provide a treatment approach that is comprehensive, individualized, and holistic.
For instance, one person may need medically-managed detoxification (detox) followed by residential treatment. Another person may not need detox and may be prescribed intensive outpatient treatment.
A multidisciplinary approach can ensure that a program incorporates a comprehensive array of  treatment modalities for addiction to best promote recovery. In addition to addressing each patient's physical and psychological needs, most programs incorporate psychoeducation, relapse prevention skills training, support groups, individual counseling, as well as family therapy and education.
Current research-based best practices tend to merge the biopsychosocial and theoretical perspectives of addictive disorders. This includes offering supportive counseling, motivating client readiness for change, and teaching coping-skill techniques.
According to the Mayo Clinic, common signs of alcohol addiction (alcoholism) include:
Problems with family and friends caused by alcohol use.
Drinking in private.
Blackouts caused by alcohol.
Developing rituals based around alcohol use.
While not all individuals suffering from alcoholism share the same symptoms, you might notice these signs appearing in yourself or someone close to you. Signs of drug addiction may resemble those of alcohol abuse because, similarly to someone struggling with an alcohol use disorder, someone addicted to either an illicit or prescription substance cannot control his or her use of that substance.
Inpatient vs. Outpatient Programs
The first decision you make when picking a drug or alcohol rehab program is choosing between an outpatient clinic and an inpatient facility. It is vital that you gain as much information as possible by consulting with a professional about which type of program is best suited for your needs.
Some people don't want to take the time away from work, school, or home responsibilities, so an outpatient rehab may be a viable option for them.
Outpatient Drug Rehab Programs
During outpatient treatment, patients travel to the facility for predetermined treatment sessions, then return home at night. This option is often more affordable than inpatient care, because the patient doesn't have to pay for room and board. There are various types of outpatient programs, each with a different level of intensity. The most intensive option is a partial hospitalization program (PHP), or day treatment, which involves treatment from both medical and nonmedical staff members for several hours per day, 5-7 days a week.
People often transition into a PHP after completing an inpatient program. This is referred to as "step-down" treatment. An intensive outpatient program (IOP) involves treatment from nonmedical staff members, for about 6-9 hours per week. Standard outpatient involves meetings 1-2 times per week, for 1-2 hours at a time. They often take place in a doctor's office or clinic setting.4
Inpatient Drug Rehab Programs
Inpatient treatment requires that you live at the facility for the duration of the program, which can last anywhere from 30-90 days, although sometimes longer, if necessary. Many patients benefit from the structured environment where they are able to focus solely on their recovery without the distractions of daily life and potential drug-using triggers. These options may be more expensive than outpatient due to room and board expenses.
Again, just like outpatient, there are varying types of treatment, depending on your needs and priorities. For instance, holistic inpatient rehabs may combine traditional therapy approaches, such as cognitive-behavioral therapy (CBT), with alternative and complementary approaches, such as meditation, yoga, acupuncture, and creative arts therapy.
Do I Need Substance Abuse Residential Treatment?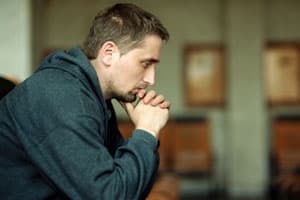 The program you choose should be dependent on the relative severity of your addiction and your ability and willingness to follow the program. If you have the strong support of your family and friends at home, and feel you can take what you learn during your daily recovery sessions and carry it with you in your personal life, you might be suited for outpatient treatment.
If you're lacking a safe and supportive home environment, or if your addiction is relatively severe or longstanding, you might benefit more from an inpatient or residential facility where you can get 24/7 care until you are ready to leave.
According to the National Institute on Drug Abuse (NIDA), more than 18% of those who entered a drug rehab program in 2009 suffered from both alcoholism and addiction to another substance (polysubstance addiction). Many of those patients sought help from a residential drug rehab program.
A residential addiction rehab program ensures that you have help and support whenever you need it. Wrap-around services to change lifestyle and learn coping skills will help prepare you for sobriety. While the valuable recovery skills learned during outpatient treatment endure once you've returned home, an outpatient clinic is only able to provide active support and close supervision while you are at the center.
Is Rehab Private and Confidential?
Rehab programs are mandated by law to protect your privacy. As part of our professional standard, client safety and confidentiality is of the utmost importance. While you might share a room with someone and attend sessions with others, your information will stay private and secure even after you finish your treatment program.
What Is Treated in Addiction Rehab?
When you attend a treatment program, you will receive treatment for addiction whether it is single substance or polysubstance addiction. Your treatment plan will include physical, emotional, psycho-social, and familial aspects of addiction. While attending treatment you will be provided with comprehensive psychoeducation about the complicated subject of addiction. You will gain not only understanding about substance abuse disorders but also learn the steps necessary to recover as well as how to prevent relapse.
Alcohol is Most Commonly Treated Substance in Addiction Rehabs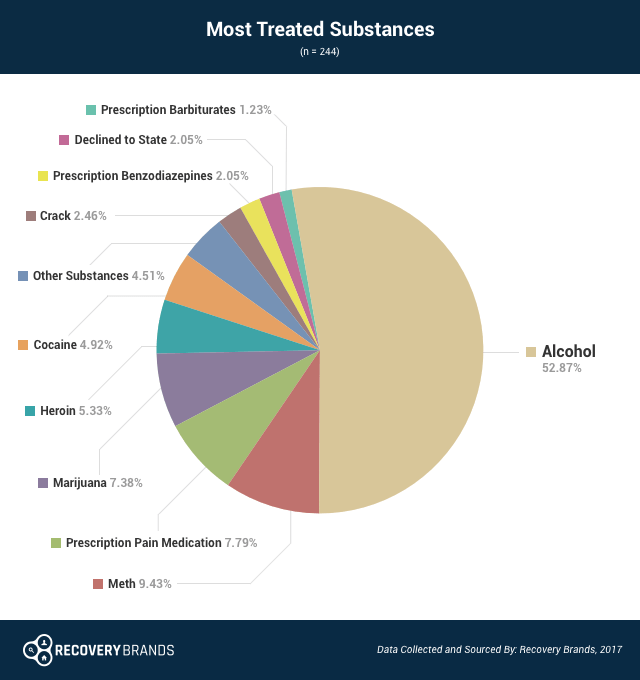 Alcohol, is one of the most predominant substances of abuse in treatment attendees, as a survey conducted by Recovery Brands in 2017 shows. The survey found that 68.85% of people in recovery struggled with an
alcohol abuse problem
, and nearly 53% of respondents said that alcohol was the substance that they sought the most treatment for. Regardless of how many substances of abuse there are, alcohol seems to cause the most extensive damage.
View Large Graph
30-Day Treatment Programs
Thirty-day residential addiction rehab programs have existed for decades. However, when some people leave a 30-day rehab program, they may not be quite ready to return home and could benefit from longer care in order to prevent relapse and support long-term recovery.
Positive outcomes are contingent on adequate treatment length, and some people need several months in order to gain a foothold on sobriety. According to the NIDA, participation in an addiction rehab program for less than 90 days may be relatively less effective, and treatment lasting significantly longer is recommended for maintaining positive outcomes.
But any treatment length can prove beneficial. If you or someone you love is having a hard time quitting drinking or abstaining from drug use, entering into a 30-day drug rehab program will provide the opportunity get and stay clean without requiring a long-term commitment.
How Long Does Inpatient Treatment Last?
Choosing the length of your rehab stay is an important step to getting clean and sober. Drug rehab programs often vary in length in order to accommodate the diverse needs of those seeking treatment. For many programs, the basic stay is 28 days, which centers often reference as their month-long program. There are also 60-day and 90-day rehab programs. Longer programs can be tailored to specific situations, when needed (e.g., 120-day or longer).
Collaborating with professionals will help determine the appropriate program model, which includes length of stay. While substance abuse programs can be approached directly about their treatment offerings, it is never a bad idea to seek the advice of a treatment professional and to follow their recovery program recommendations.
What Happens During Treatment?
If you feel nervous about attending a drug rehab program, you should learn more about the process. When you first arrive, a staff member will likely give you a tour of the facility and show you to your room. You will need to complete some basic paperwork, which will include questions about your specific substance abuse issues, any additional mental or physical health concerns, and any insurance coverage or other payment methods.
You will then review the proposed treatment plan with staff, which will include not only your schedule during treatment but also an aftercare plan designed to help you to continue to make progress and maintain sobriety after your initial treatment program is completed.
If an unpleasant or potentially dangerous acute alcohol or drug withdrawal period is a concern, you may need to go through a supervised detox stage, which lets your body work the substance out of your system, often with the help of medications to manage withdrawal symptoms. Beyond the detox period, most of your time in rehab will be spent attending therapy sessions and meetings during which you will work on recovering from your addiction.
Paying for Treatment
The cost of treatment can seem daunting at first, but nothing is more important than your health and recovery. Many programs have financing options, such as paying for your rehab stay in installments. They may also offer a sliding scale fee, which means that they reduce the price to something that you can reasonably afford based on your income.
Other rehabs even offer scholarships and grants to help fund treatment for those who need it but can't afford it. If you have insurance, your insurance provider should cover the cost for part or all of your stay, depending on what services you need. It's important that you call your insurance company and ask about your individual coverage.
Drug Rehab Treatment Near Me vs Travelling
Those who have a solid support system of friends and family can easily get help from a rehab center near their homes. If you think that having your loved ones nearby might make the process harder, you might be better off traveling to another area. Some people find that they need a fresh start that they can only get from a rehab in another city.
What Happens After Rehab?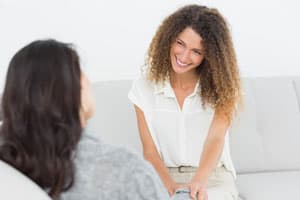 After you leave the drug rehab program, you get the chance to put what you learned into action. You can use those coping mechanisms to help you succeed in life.
Many former rehab patients find it helpful to live in a group home, halfway house, or a sober-living house as part of addiction rehab aftercare. Sober-living houses and halfway houses are a commonly sought means of continuing on with an extended drug rehab program. These houses allow you to live with your sober peers. These people are often going through similar problems and will support one another in staying sober.
Participants in sober-living or halfway houses often save money on housing or food since they live in a shared environment, and this can help relieve the day-to-day financial stress experienced outside of treatment.
While still in treatment, patients and therapists work collaboratively to develop an aftercare plan to ensure continued sobriety. This aftercare plan may include extending the length of treatment, residence in a sober-living house or other recovery environment, ongoing therapy sessions with a substance abuse counselor or therapist, and participating in regular self-help meetings.
Are You Ready for Treatment?
If you find yourself looking for information about addiction rehab and treatment options, you already know you have a problem and want to recover. The notion of entering into a new situation is naturally anxiety provoking. Talking to a rehab intake specialist at an addiction center can help to alleviate your fears. The staff will do their best to make you feel supported and cared for. The relief will set in and you will be ready to take the journey to recovery.
About Alcohol and Drug Withdrawal
Withdrawal symptoms appear when you stop using a specific type of substance. Common symptoms of alcohol withdrawal include:
Headaches.
Nervousness.
Anxiety.
Agitation.
Irrational thoughts.
Irritability.
Nausea.
Increased heart rate.
Increased blood pressure.
Shaking.
Seizures.
Some forms of drug withdrawal (benzodiazepines and other sedatives, for example) may resemble the acute alcohol withdrawal syndrome, but other symptoms will vary depending on the drug. A number of withdrawal symptoms are common across a variety of drug types. Some of these may include:
Depression.
Tremors.
Muscle aches.
Insomnia.
Restlessness.
Cravings.
Withdrawal symptoms can appear within a few hours of last using the substance. There are a number of variables that determine withdrawal symptoms such as your health history, age, whether or not you have medical issues, and the type or types of substances you have been using. Your rehab program will give you information about what you can expect once the intake is completed.
A drug rehab program offers support and trained and caring staff along with a safe, comfortable place to go through withdrawal symptoms. Depending on the type of substance that you use, a doctor may be able to give you prescription drugs that help to manage your symptoms, decrease cravings, and protect against dangerous events such as seizures.
Getting Help for Drug or Alcohol Addiction
If you think that you missed your chance to get clean and sober, know that help is available. Whether you started abusing drugs and alcohol recently or you have had a problem for years, you can always make the decision to admit yourself to an addiction rehab program.
More resources about
Drug and Substance Abuse Rehab Treatment Programs Near Me

: