When Someone Asks for Help and You Have to Say No
It was my first day off in nine days. I was finally soaking my feet, about to get a pedicure – the one treat I allowed myself on my student budget.
My phone rang; it was a good friend who was struggling with a serious substance abuse issue. I'd tried to help – invited her to meetings, listened to her, had her over for dinner – but nothing seemed to work. She told me she'd been using, and asked me to come take the rest of the drugs away.
I had to make a tough decision.
Put Yourself in My Shoes: What Would You Do?
At first, I told my friend no. As a compromise, I offered to stay on the phone with her as she took the drugs to the dumpster. So while I soaked my feet, I listened to the canisters bang against the metal of the trash bin. I congratulated her on throwing them out and got back to reading my magazine.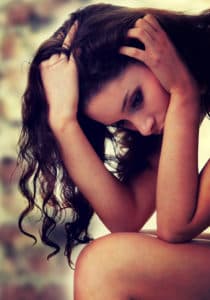 Five minutes later, she called back. She'd fished the drugs out of the dumpster and used again. I knew she was on dangerous ground. She asked me to come take the drugs away and hide them somewhere.
I said no again, but then I got scared. What if she used too much and something bad happened?
I told the pedicure ladies I'd be back, dried off my feet, and ran to her apartment. She was sitting on the steps with the drugs. I took them away, walked off quickly, and tossed them in a trashcan I knew she couldn't find.
Now, I think it's important that I point out these weren't illegal drugs…they were cans of duster, a commonly abused inhalant. I don't think there's any way I could've handled an illegal substance, and I wasn't worried about being triggered myself because my drug of choice has always been alcohol. But I asked myself: Was I doing the right thing by taking them away? Shouldn't she take responsibility for getting rid of the drugs herself?
The Difference Between Intervening and Enabling
As much as I hate the word "enabling," I felt like I was just facilitating her drug use. Her pattern of behavior was she would use a lot and decide to stop, but wouldn't actually take the steps to stay sober.
I walked away in a huff, and she texted me later saying I shouldn't be mad. But I was mad. For those of us with substance use problems, there comes a point where we have to decide to quit – not because someone else is making us, but because we want to stop.
I also felt like it was a weird way of getting attention. I'm human and I have boundaries, too. I needed that pedicure to relax, and suddenly my day had been turned upside down.
I hope it won't happen again. But if it does, I think the best option for me – and for my friend – is to just say no. I want her to learn how to help herself; I want her to develop the discipline that long-term sobriety requires. I want the best for my friend, and by enabling her, I'm not truly helping her situation.
Have you ever had to say no when an addicted loved one asked for help? How did you handle the situation? What would you have done differently, if anything? Let us know in the comments section below.
Additional Reading:   Breaking the Dangerous Habit of Enabling
Image Source: iStock, Shutterstock