Secrets to Coping with Someone Else's Addiction
Quick rule of thumb: Never believe anyone who says addiction only affects the person who's drug-dependent.
So, you want the truth about addiction? Alright, you asked for it: To put it simply and accurately, addiction is all-consuming and gobbles up anything that tries to exist or flourish around it. Other events, other people and other priorities are easily overshadowed by the stress, guilt, fear, shame and turmoil thrown on the scene by addiction.
No One Goes Unscathed
Chances are, if you're reading this, you have a close relationship with someone who's battling addiction. If that's accurate, then you're struggling right alongside them.
Living with someone else's addiction can consume even the strongest of people. Your survival depends on self-preservation and taking proactive steps to ensure you aren't overtaken by the emotional roller coaster of drug abuse. You can love and support your addicted loved one, but that doesn't mean you have to run head-long into disaster right alongside them.
If you're ready to save yourself, start with these five tips: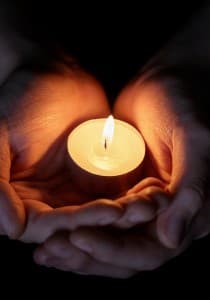 #1   End the Blame Game
This addiction has to be somebody's fault…doesn't it? If your thoughts sound something like "I should've been a better parent. If only I were a more obedient child. If only I had been a better spouse." STOP. You aren't responsible for someone else's addiction.Deep down, most of us know we aren't responsible, but do we accept it? Do your emotions really reflect this truth? Piling undeserved guilt on top of everything else won't help you or the situation. Their addiction is a reality; accept that it isn't your fault and end the guilty emotional investment.
#2   Build Some Boundaries
If you want them to be part of your life, that means making addiction a part of your life, too. If this is the road you choose, then you have to set some firm boundaries. You can't devote unlimited time and resources to this toxic topic.Decide how much you're willing to give…and then stick to it. How many hours each week, how many days each year, how many dollars each month are you willing to spend? What are your limits? This includes the time you devote to thinking and talking about the issue, too. Write down your boundaries and keep them where you'll see them.
#3   Love Thyself
If a parent or sibling has struggled with addiction for years, you've probably felt invisible most of the time. While all the focus has been on their issues, yours have been forgotten. Don't remain invisible. Make yourself a priority.What do you like to do? What are you good at? What you love? What do you hate (other than addiction)? Create an identity for yourself that doesn't revolve around your loved one's issues. Their addiction doesn't need to define you. Find your own voice and love yourself enough to speak it.
#4   Let Your Hair Down
It's hard to relax when all you do is worry about someone else's drug use. And that's especially true if that "someone" is a parent. You probably felt the need to be "the responsible one" from a very young age. That kind of stress and pressure isn't fair and you can't keep it up forever.You need to laugh; you deserve to laugh. Smile until your cheeks hurt. Find some healthy ways to feel carefree and embrace them.
#5   Get Connected
This isn't a solo mission. You need a good support system just as much as your addicted loved ones. Find others who can relate and whose company you enjoy. Seek out relationships with people who truly understand you – people who are willing to build you up – and you can do the same for them.Friends, family members and support groups are a great source of strength and inspiration. It will take effort to build these bridges, but the solid relationships you create will be well worth it.
Additional Reading:   Gut Check: Are You Intervening…or Enabling?
Image Source: iStock