Saying 'Thank You' for the Love and Support
I'll never forget how scared I was to tell my friends and family about my car accident. That after downing several glasses of pinot grigio, I crashed into a Jeep on my way home, seriously injuring two of its passengers. Would they be angry? Surprised? Judgmental?
Thankfully, once the shock wore off, the majority of them rallied behind me. They knew the kind of person I was and realized that pointing fingers and casting blame wouldn't help anything. Instead, they showered me with love and support, and promised, no matter what happened, they weren't going anywhere in my time of need.
Going the Extra Mile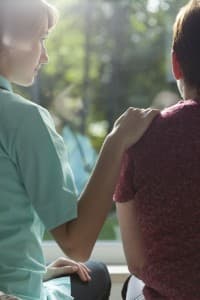 Much to my surprise, they stayed true to their word once I got sentenced to prison. For four years, my family members and close friends alternated coming to see me at visitation, so that I wouldn't spend the weekend alone. Some drove hundreds of miles, while others took planes to be by my side.
In fact, they were so devoted to aiding me during my plight, I only went a handful of weekends without a visit. But I looked forward to receiving mail almost as much as my face-to-face interactions. Handwritten letters were a glimpse into the world I used to live in, a symbol from someone saying that they cared. I was fortunate enough to receive a steady stream of mail on a daily basis, and a lot of the time, reading a card of support gave me enough strength to get through a bad day.
Being Grateful
Prison taught me a lot about myself, but one of the most important things I learned in those four years behind bars was gratitude. I had always taken for granted my abundant social circle and supportive family, but once hard times hit, I realized just how important having a support system can be. They not only supported me in times of despair, but having my own personal cheering section helped me overcome all the obstacles I faced. They made every complicated situation seem much more manageable and helped me realize that even though I was the one incarcerated, I was never alone.
Serving a prison sentence isn't the same as being in recovery from addiction, although many of the elements are similar. We all need help when we're down and having support from others during hard times is crucial.
So, for those who've stood by us when we're struggling, thank you. You've helped us more than you'll ever know.
Additional Reading:   7 Ways Life Gets Better When You Give Up Booze
Image Source: iStock