Please Don't Drink the Hand Sanitizer!
My last year in prison, I was transported to at a low-level security facility – one where we could work at paying jobs in the community and purchase necessary clothing and toiletries. We had a lot of restrictions, but one that the supervisors were adamant about was hand sanitizer – due to its high concentration of alcohol.
This was strange to me, because I had never stopped to consider people using it for anything other than rubbing it on their hands. But apparently, former inmates felt forced to get creative: Taking a swig of this alcohol-based gel became a quick way to get a buzz.
Alcohol…in Any Form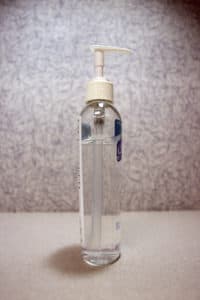 Perplexing as it may seem, guzzling hand sanitizer appears to be on the rise – and not just in gated communities. In 2015, the American Association of Poison Control Centers received 19,729 reports of exposure to hand sanitizer, an increase from 17,821 reports in 2011. And while most exposures are accidental, 1,394 of last year's incidents involved those who had intentionally swallowed the chemical.
Hand sanitizer typically contains 60 to 65 percent ethanol, which can cause severe drunkenness. In fact, drinking a bottle of the stuff is equivalent to drinking five shots of hard liquor – a pretty potent amount for anyone to ingest. Unsurprisingly, there are risks involved in doing so. Downing the gel can cause a number of life-threatening effects, such as hypothermia, seizures, irregular heartbeat, cardiac arrest, nausea and vomiting, coma, and in some instances, death.
The Obvious Question
Aside from the obvious health concerns, hand sanitizer doesn't taste good either. Which begs the question: Why are people ingesting hand sanitizer over alcohol in the first place?
One appeal may simply be that it's easier to conceal and bypass the judgment, either from those at home or at work. After all, seeing a bottle of hand sanitizer in someone's purse doesn't raise quite the red flags as a minibar bottle of vodka. Also, alcoholics who, for whatever reason, can't get access to liquor turn to the gel as the next-best alternative. It's cheaper and more accessible.
Even though ingesting hand sanitizer has become more of a "thing" these days, manufacturers are abreast of the issue and stepping in to help stop the problem. For instance, Purell has added unpleasant-tasting ingredients to its products to make them even less tasty. Hopefully, as more and more become aware of this problem, other companies will follow suit.
Additional Reading:   What I Learned Getting Clean Behind Bars
Image Source: iStock