Picking Up the Pieces After a Loved One Overdoses
December 25, 2015, was one of the hardest days of Jennifer Taylor's life. It was the first Christmas she'd ever spent without her mom.
Her mother's life was cut short after she stopped breathing in her sleep, overdosing from a combination of fentanyl patches mixed with pain pills.
She went to bed one night and never woke up – Jennifer's best friend, simply gone.
Healing From Your Loss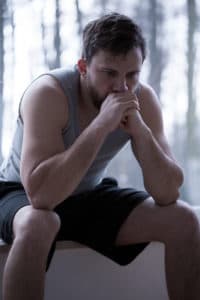 Like Jennifer, thousands have lost loved ones across the country to an epidemic of accidental drug overdoses. According to the National Institute on Drug Abuse, the total number of overdose deaths from heroin and non-methadone synthetics (including fentanyl) increased 5.9 times from 2002 to 2015. For those left behind to pick up the pieces, support can be difficult to find and the grieving process can be hard to navigate.
Believe it or not, Jennifer was able to survive her heartbreaking loss day by day and come out on the other side. Here's how she began to heal after feeling like her world had completely fallen apart:
Surround Yourself with Those You Love
Jennifer found she needed to focus on all the people she did have in her life, rather than the one she didn't: her mom. This helped her practice gratitude, rather than succumb to self-pity. "Time is our greatest currency, so spend it wisely," she says. "Use it to surround yourself with the people who light you up, and learn their legacies so you can carry on their spirit."
Reinvest Your Heart in Something Meaningful
For those who've dealt with loss, taking time to heal is imperative. But when you feel the time is right, ask yourself what possibilities lay ahead. How can you reinvest in your life and turn something bad into something with redemptive value? For Jennifer, creating a bucket list of everything her mom wanted to do before she died helped carry her through the dark moments. Her first item to cross off? Backpacking in New Zealand. "Loss is an explosive catalyst for change," she says. "Live courageously and live inspired."
Take Time to Grieve…and Then Move On
Feeling and acknowledging the hurt is a painful process, but a necessary one. However, it's just as important as knowing when to straighten up, stand tall, wipe away your tears, and move on. This is called acceptance, and it's a healthy closure to the grieving process – one that helps you pick up the pieces and begin living again. "What I've realized is that resilience is a choice," Jennifer says. "You have to choose it, every moment of every day."
Additional Reading:   Navigating the Heartache of Survivor's Guilt
Image Source: iStock
Thank you for your feedback.
American Addiction Centers (AAC) is committed to delivering original, truthful, accurate, unbiased, and medically current information. We strive to create content that is clear, concise, and easy to understand.
While we are unable to respond to your feedback directly, we'll use this information to improve our online help.