Overdoses Happen…Even at Treatment Facilities
More than 64,000 Americans died from drug overdoses in 2016, according to data from the Centers of Disease Control and Prevention – a number double what it was a decade ago.
And while overdoses can occur anywhere, sometimes they happen where you'd least expect…like inside a treatment facility.
It's More Common Than You Think
A Sarasota facility recently made headlines when eight of its patients overdosed at the same time.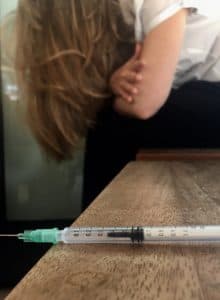 Here's how the official story goes: One of the facility's residents brought in "liquid ecstasy," an odorless and colorless drug known for its euphoric effects. Once the staff realized what happened, all eight were rushed to Sarasota Memorial Hospital.
"Situations like this happen to most residential facilities," said the facility's vice president of outpatient and youth services.
And it's true. According to the article, Manatee County law enforcement records listed numerous instances where officers responded to emergency overdose situations at drug treatment centers in the area. One of those facilities saw a shocking 40 overdoses in the past five years.
But sadly, it's not just the patients who are succumbing to their disease – sometimes it's the staff members, too. Earlier this month, two counselors died at a southeastern Pennsylvania addiction facility after overdosing on opioids. Six patients living at the halfway house found the counselors in separate rooms, surrounded by used needles and small drug baggies. Their bodies later tested positive for heroin and fentanyl.
Why Are Overdoses Prevalent?
Even though a facility's doors are locked, substances still manage to find their way in. Residents often smuggle drugs inside by hiding small stashes inside bras or belts, while others rely on visitors to pass drugs off during visitation.
Believe it or not, a frightening number of new patients overdose in treatment center lobbies while filling out admission paperwork. Says the chief executive officer at one facility, "They want to get that one last fix before they come in."
These overdose headlines highlight just how powerful the disease of addiction is. When a person uses, dopamine is released in the reward pathway of the brain. Once addicted, brain chemistry is altered to the point where the brain re-prioritizes what matters most. Things like eating, sleeping, holding down a job, and maintaining relationships fall by the wayside. Drug use becomes more important than survival itself, and the possibility of overdose is not a deterrent.
Here's the good news: relapse and overdose aren't inevitable parts of the recovery process. If you're ready to get clean and sober, with hard work, persistence, and a commitment to change, you can achieve long-term sobriety.
Learn more about treatment options for alcohol abuse and addiction.
Image Source: iStock