My Friend Hates Alcoholics (And I'm in Recovery)
"All alcoholics are sociopaths," Mike said. He was new in the neighborhood. He'd just gotten out of a bad marriage to a woman with a serious drinking problem…and just polished off his second glass of wine.
As Mike went on a rant about his hatred of alcoholics – or his preferred term "drunks" – I sat in stunned silence, unsure of how to respond to his fury filled declaration.
Of course, Mike was totally unaware I'd once been one of those people he now claimed to despise.
Torn Between Anger and Compassion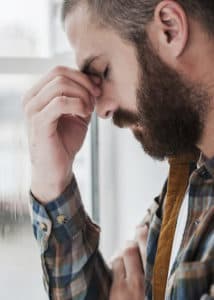 Eventually I got up some nerve. As I sipped my fifth glass of seltzer with cranberry juice, I said, "I'm so sorry for what you've been through, but I spend my life trying to help people with alcohol and other substance abuse problems. The things you're saying are very upsetting to me."
I went on to say that "alcoholic" hasn't been in the DSM (the manual psychiatrists and psychologists use to diagnose mental illness) since the 1980's, and how now we say "people with alcohol use disorders."
"I'll just call them drunks," he said.
I wanted to cry. I wanted to explode with rage. I wanted to throw a glass of wine across the restaurant table – a nice red wine, so I could watch it stain his light colored t-shirt.
I wanted to be more sympathetic, too. I wanted to understand his feelings and the impact his wife's drinking must have had on his life. How the history of alcohol abuse in his family had caused him childhood trauma.
Fighting Old Ghosts
While I wanted to feel more empathy toward Mike, I also felt like I knew his wife. I'd been in relationships with men who had no problem venting their rage. I'd felt hurt, scared, and threatened. I'd been abused, and I drank to cover it up – to make myself believe it never happened. In fact, I drank for years in an attempt to numb my pain before I figured out that I could leave the relationship.
We finished our meal, paid the check, and I walked home. For a day or two after our dinner, my fear returned – the fear that still haunts me; the fear which drove me to drink. It's the fear of being abused, threatened, or worse. Over those few days, I looked at everyone with suspicion, wondering if they would hurt me. I was shocked at how, so many years later, I could still be so upset by nothing more than angry words.
Then I realized something: When I was a child, and when I'd been in some situations as an adult where I couldn't escape, I had no choices. But now, I have a choice.
Standing My Ground
When this so-called "friend" texted me again, asking to hang out, I told him it was a busy month with my PhD classes starting up again. No drama, just a polite "No, thank you."
I'm sad for what he went through, but I'm angry about the negative stigma surrounding alcohol and other substance abuse problems that prevents people from seeking help and getting well.
Additional Reading:   Collateral Damage – Labels, Stigma and Addiction
Image Source: iStock