Is Intensive Outpatient Therapy Right for You?
If you're struggling with chemical dependency and related disorders, intensive outpatient programs (IOP) offer a flexible alternative to inpatient treatment.
IOPs provide more structure than you'd find in traditional outpatient settings, but they're less restrictive than residential treatment or hospitalization programs. With an IOP, you continue living at home, working, and maintaining your personal life, while receiving support from the treatment program. They are designed to accommodate work and family life, while providing intensive therapies to help you get clean and sober.
Here's What to Expect
Schedule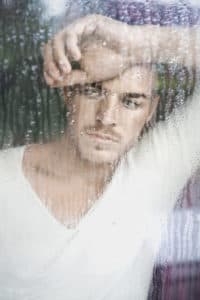 Specifics vary from program to program, and this is partly due to the individual approach offered by IOPs. Each person entering an IOP receives an individualized treatment plan tailored to meet their recovery needs. Each IOP offers sessions at various times and days every week. Once you discover what schedules are available, you can decide what times work best for you, based on your other responsibilities.
The length of IOPs varies; however, eight weeks is common. This timeline is also tailored for your needs, so you can usually go for more or less weeks if needed.
Treatment
Typical IOPs include several facets of treatment as part of your recovery plan. As you complete the IOP, you will receive support from these resources while you continue to live your daily life. These include:
Family Therapy: This is beneficial to confront and process any damage the substance abuse has caused in family relationships. It also educates family members about what you are going through and how they can support you. It is typically offered on an as-needed basis.
Individual Therapy: You will be assigned an individual therapist to meet for confidential one-on-one sessions. This allows you to process your experiences, ask questions, address concerns and receive continual support. Depending on the program, these sessions happen weekly or on an as-needed basis.
Group Therapy: Typically held at least once each week, group therapy sessions provide opportunities to give and receive support to and from others who are struggling with similar issues. These are times of learning and discussion. They are led by professionals who facilitate the groups.
Medication Management: Some patients benefit from medications as part of their treatment plan. These might be psychotropic medications or substance abuse management medications. These prescriptions are monitored by licensed providers who follow-up on their use and effectiveness as you progress through treatment.
Cost
IOPs are one of the more affordable treatment options. Weekly costs are typically less than $800. (compared to $700+ daily for inpatient treatment). Some insurance plans will cover part or all of IOP costs.
Eligibility
IOPs are generally recommended for those who don't need medically-supervised detox. If detox is needed, however, an IOP is an option to consider once detox is complete.
If you have family or work obligations that make in-patient treatment difficult, IOPs offer strong support with a more flexible schedule. Find more information on specific IOP options here.
Have you considered online addiction treatment?
Rehabs.com is a subsidiary of American Addiction Centers (AAC) which now offers intensive outpatient and outpatient treatment online through video sessions. Visit addiction-telehealth.com to set up your first appointment with one of our licensed medical practitioners.
Additional Reading:   7 Beautifully Simple Reasons to Embrace Treatment
Image Source: Shutterstock/iStock