International Overdose Awareness Day 2015
As a consequence of the opioid epidemic, we are now experiencing a significant increase in the number of opioid users in the United States and around the world. As a result, we're also seeing a rise in the number of overdose-related fatalities worldwide.
Overdose Awareness Education
According to the 2014 World Drug Report, prepared by the United Nations, it's estimated that 183,000 drug-related deaths occurred across the world in 2012, with opioid overdoes being the largest category.
Originating in 2001, International Overdose Awareness Day aims to raise awareness of the human toll that drug overdoses cause while removing the stigma of drug-related deaths. Overdose Awareness Day is a time to reflect, mourn, stimulate discussion, encourage non-denominational involvement, and promote drug abuse awareness.
Most importantly, it is a day to offer a heart-felt reminder to the millions of individuals who continue to suffer from drug addiction: You are valued and you are not alone.
Increasing the Risks of an Overdose
Poly-Substance Overdoses: Mixing drugs puts an incredible strain on the body, especially mixing depressants (heroin, Oxycontin, benzodiazepines, alcohol). This is a one-two punch to the central nervous system, and most heroin overdoses occur when other depressants are involved.
Tolerance: As a person continues to use a drug, they increasingly build a tolerance. After a period of time not using, this tolerance decreases, and the body is now not able to handle the usual amount. Misjudging tolerance is a large contributor to an overdose, and high-risk situations for a drug overdose include after jail, detoxification, or treatment.
Half-Life: Half-life refers to the amount of time it takes for a drug to lose half of its potency after digestion. Some drugs, such as benzodiazepines, have a long half-life, up to 24 hours. In some cases, individuals do not take into account the drugs still active in their system, which may lead to an overdose.
Signs of an Opiate Overdose
To assist someone who has overdosed, and potentially save their life, it's critical to know the signs and symptoms of an opiate overdose. These include:
Very shallow breathing or not breathing
Snoring or gurgling sounds (This indicates a partially blocked airway)
The inability to be aroused if unconscious
Blue lips or fingertips
Severe disorientation
Lasting Effects of an Overdose
Although the most severe outcome of an overdose is death, another lasting effect of an opiate overdose is permanent brain damage. After only three to five minutes without oxygen, the brain quickly deteriorates.
Permanent consequences of this damage include:
Impairment of coordination and balance
The loss of the ability to speak, write or read
Loss of vision or hearing
Severe impairment of memory, concentration and thinking
The most severe cases of permanent brain damage can lead to a coma or a vegetative state.
Taking Action During an Overdose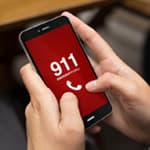 If you suspect an overdose, call 911 immediately. Once emergency assistance has been requested, take the following actions:
If unconscious, try waking him. Yell his name and rub your knuckles hard against the sternum (located mid-chest).
If not breathing, perform rescue breathing. Tilt his head back, pinch his nose and seal his lips with your mouth. Give two short breaths and one long breath every five seconds.
If you have a naloxone (Narcan) kit, administer the drug. Continue rescue breathing until the naloxone takes effect. If he is still unresponsive after a few minutes, administer a second dose of naloxone.
Make the Most of Overdose Awareness Day
International Overdose Awareness Day is not only about drugs or addiction…it's a global event focused on assisting and educating the millions of people impacted by drug abuse.
Across the world, addiction affects sons and daughters, mothers and fathers, the rich and the poor. In an effort to combat rising rates of drug-related deaths, we must remove the stigma of drug use, and understand that saving lives is always a human issue, not a drug issue.
Additional Reading: The Polypharmacy Overdose: A Killer Trend
Image Source: iStock