How to Deal With a Bipolar Drug or Alcohol Addict
I come from a family riddled with alcoholism. It took us until adulthood to recognize our family disease and start walking down recovery road. But when that journey began, some of us had a harder time than others.
I struggled, stumbled and fell a few times until receiving the proper diagnosis and treatment for clinical depression. Once properly treated for my dual diagnosis, I have been able to lead a full life.
Bumps in the Road
My sister, however, seemed to be beyond conventional recovery help.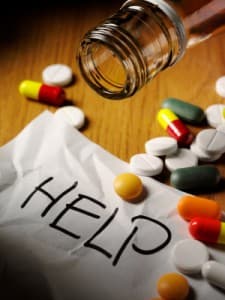 Even with the absence of alcohol and drugs, she was still manic, dramatic, suicidal and made poor decisions that left all of us scratching our heads or throwing our hands up in the air. She seemed to be incapable of listening to anything I had to say on the phone, constantly interrupting with an inappropriate comment or random response that had nothing to do with what I just said. It was frustrating, scary and downright infuriating at times.
She continued relapsing on drugs and spiraling out of control, throwing our family into panic and pain. Then came the day she called me up and said, "Guess what? I'm bipolar!"
Diagnosis and Management Tips
Though it was a relief to hear there really was something else "clinically" going on with my sister, this was yet another disorder I had no knowledge about. As I sifted through the online library of bipolar information, I felt as though there was still not enough guidance.

Dual Diagnosis Facts: According to data from the National Institute on Drug Abuse (NIDA), substance abuse compounds bipolar disorder. Individuals with this particular dual diagnosis get less benefit from mood disorder treatment, recover much slower from mood swings, spend more time in hospitals and are more prone to suicide.

Here's a look at 5 tips to keep in mind when a family member is diagnosed with bipolar disorder and addiction.
Go Beyond the Symptoms: When faced with both bipolar disorder and drug or alcohol  addiction, get familiar with the symptoms and cross reference them. Most of the symptoms of alcoholism or addiction center on the drink/drug and not the behaviors that often mimic those of bipolar disorder, making it harder to differentiate between the two.
Know the Whole Story: In an overwhelming number of cases, those who are diagnosed with bipolar disorder become addicted to drugs or alcohol. It's an unfortunate attempt to self-medicate, hoping to slow down manic episodes or escape the pain caused by mania and/or depression. Preferred drugs of abuse can run the gambit, depending on which bipolar symptoms are the most prevalent.
Get Help: When dealing with addiction and bipolar disorder, the whole family needs help. That's because the dual-diagnosis has an effect on everyone. For the bipolar addict, there are dual diagnosis treatment centers and professional programs. And for the family, you'll find a wealth of support groups.
Don't Feel Guilty: Don't feel bad if you need to separate yourself from the situation. It can be exhausting to have a dual-diagnosed addict in your life on a day to day basis. Whether or not you live under the same roof, it will be essential for you to set clear boundaries. Without these guidelines, they don't know what's appropriate and what's going too far. Make time for "family" activities and solitude. But if you can't have your loved one in your life at all, that's okay too! Don't feel guilty.
Take Care of You: Putting your loved one's needs above your own may seem like the "noble" thing to do, but it's not the best course of action for either of you. Take care of yourself by putting the focus on your own mental and physical health and making sure your needs are met first. It's the best way to support your loved one's recovery process and prevent feelings of resentment.
Additional Reading: Is the Bipolar Revolution Causing the Depression Epidemic?
More Questions About Bipolar Disorder and Addiction?
Get personalized support and have your questions answered via text message.

Alternatively, you can visit our frequently asked questions page.