Celebrate: September is National Recovery Month!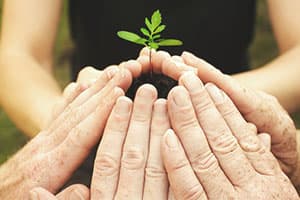 According to the Centers for Disease Control (CDC), 113 people suffer fatal overdoses each day in the United States. To increase public awareness – and hopefully prevent these unnecessary fatalities – official dates of recognition are observed around the world. Each year, we celebrate International Overdose Awareness Day (August 31) and National Recovery Month (September), putting a much-needed focus on addiction prevention and treatment services.
September is Recovery Month
For 25 years, the month of September has officially been recognized as Recovery Month. The 30-day period is used to educate the public about the benefits of prevention, treatment, and recovery. The 2014 theme, "Join the Voices for Recovery: Speak Up, Reach Out," encourages people to speak up about mental and substance abuse disorders and the realities of recovery. Promoters also hope to spread the word about recognizing behavioral health issues and reaching out for help.
Hundreds of National Recovery Month events have been planned around the country, each one dedicated to spreading the message that prevention works, treatment is effective, and people can truly recover. For those who cannot take part in a local event, online options are also available.
International Overdose Awareness Day
On August 31, countries around the world celebrated this year's International Overdose Awareness Day. The day was used to send a strong message to people who either currently use or formerly used drugs: each life is valuable and no one should ever die from a preventable drug overdose.
Here are a few highlights from International Overdose Awareness Day:
Vigils: On August 31, hundreds of vigils were held across the world, allowing friends and family members to honor the memories of loved ones lost to the disease of addiction. Events were hosted by the Los Angeles support group A New PATH (Parents for Addiction Treatment and Healing), while local police pitched in to help out with an event in Abbotsford, British Columbia.
Naloxone Fund: Chicago Recovery Alliance (CRA) was the first naloxone distribution program in the country. Today, the group provides assistance and funding to a large number of distribution programs. This year, the CRA simply didn't have the funds needed to purchase such a large volume of naloxone, so they used August 31 as a day of fundraising. Thanks to generous donations, the CRA will be able to continue its life-saving mission.
The App: Thanks to the support of Canada's William Buckland Foundation, The Overdose Aware app was released. Using the app, people will find information on recognizing the signs of an overdose and tips for responding accordingly. The Overdose Aware app covers crucial details like: overdose symptoms for stimulants, depressants, alcohol and opioids.
Learn more about substance abuse and behavioral disorders.
Photo Source: deathtothestockphoto.com