Ezogabine: Can a Pill Help Treat Alcoholism?
After years of study, medical experts finally understand the physical changes that occur in the brain after years of alcohol abuse. Thanks, in part, to this breakthrough, attention was quickly turned toward medication assistance. When used for "off-label" purposes, researchers hope to discover medications that potentially help break the cycle of addiction.
When it comes to alcoholism, a new anti-seizure medication known as ezogabine (brand name Potiga) has emerged as a promising option.
What is Ezogabine?
On June 10, 2011, ezogabine was approved by the U.S. Food and Drug Administration (FDA) as an "add-on medication" to treat epileptic seizures. Epilepsy is a unique type of brain disorder, causing abnormal activity within the nerve cells of the brain. Ezogabine was approved to treat partial seizures, which are commonly seen only in epileptic adults.
Potential Dangers of Ezogabine
Despite its anti-seizure capabilities, ezogabine had some serious hurdles to clear before receiving FDA approval. Though the medication had a number of common side effects, it was the urinary retention that caused heightened alarm. In fact, the FDA was so concerned with the urinary side effects, it initially refused to approve ezogabine for use as an adjunct seizure medication.
Urinary retention is a common side effect among anti-seizure medications. However, ezogabine can present a number of urinary problems. Many patients report an inability to begin urinating, a weak urine stream, or severe pain with urination. As such, anyone taking ezogabine should be carefully monitored.
How Might Ezogabine Treat Alcoholism?
A recent study conducted by the Boston University School of Medicine found that ezogabine could potentially reduce alcohol consumption by "influencing the brain chemistry associated with reward stimuli." Time after time, the drug successfully decreased alcohol consumption in lab rats, producing results that are both important and encouraging.
Ezogabine could potentially reduce alcohol consumption by "influencing the brain chemistry associated with reward stimuli."
Ezogabine works by opening a specific potassium channel in the brain, known as the Kc7 channel. Coincidentally, this is the same area of the brain experts believe regulates feelings of pleasure or reward associated with alcohol. In essence, if ezogabine opens the Kc7 channel beforehand, the pleasure or reward associated with drinking alcohol would be removed.
Additional Medications to Help Treat Alcoholism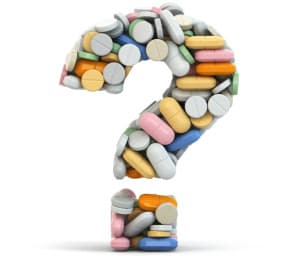 Ezogabine is not the only drug currently being tested or used to treat alcoholism. For example,
baclofen
, a gamma-amino butyric acid receptor agonist commonly used to control muscle spasms, is currently being used to decrease or suppress alcohol craving. Another anti-seizure medication,
Topamax
, is thought to help reduce the symptoms that occur with long-term alcohol abstinence.
Before receiving FDA approval, a vast amount of research will need to be conducted on ezogabine and other potential off-label alcoholism medications. Though we'll likely never see a "miracle pill" to cure addiction, medications that assist sobriety are definitely a welcome addition to the arsenal.
While researchers continue testing possible medications, consider looking into alcoholism treatment options available today in your area.