Alcoholism: Will This Demon Live Inside Me Forever?
I recently read an article in The Guardian, which led me to reflect on the way alcoholism is talked about in some self-help groups – that the demon of alcoholism lives within you, waiting for a moment of weakness.
Waking the Sleeping Beast
The article was about Tanya Gold, a woman who had been sober for years until she was given morphine during labor.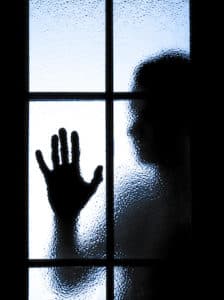 "Eleven years without alcohol or drugs, and then I fell, complete, into the waiting groove. I loved it. I was having a party in the high-risk maternity ward and they didn't even know it. I laid back on my pillow and gurned with joy: oh, Morpheus, god of dreams."
It was a funny article and I laughed with some recognition. Although I identify with the brain condition that loves drugs once I have them, I felt uncomfortable with the persona she gave to her substance abuse disorder – one I have heard in many a church basement. As I find my own voice in recovery, I'm not sure I agree with this approach anymore.
Before I ponder these feelings, I should say I wholeheartedly agree alcoholism is but a symptom of the disease we suffer – it's a much more deep-rooted problem. The catalyst to substance abuse is often trauma suffered as a child, and/or our environment; we use drugs and alcohol to numb our pain. But the pain will remain until we find recovery – and unravel the trauma – in order to heal.
Finding Your Own Inner Voice
In her explanation of continued alcoholism in sobriety, Tanya gave her disease a persona – one that wants to kill her. She described it as, "a way of thinking, and continues long after you have stopped drinking. It's a voice in the head: a malevolent voice that wants you to die."
It isn't the first time I've heard that analagy; quite a few people in my 12-step meetings have said similar things like The disease is in the parking lot doing push-ups waiting for you. I always rolled my eyes at those sayings, feeling dreadfully uncomfortable that, if I believed them, it would give rise to the notion that I was housed in a body with a demon.
Describing part of me in a demonic kind of way only leads to inner conflict and continued trauma – which goes against my philosophy of recovery: to show myself the love, care, and compassion I have starved myself of for years. Is believing you're housing a demon compassionate and loving? It doesn't sound like it to me.
Additional Reading:   How Often Do Those in Long-Term Recovery Relapse?
Image Source: iStock