5 Ways to Make Rehab a Little More Affordable
You don't have a job…and that's just one of the many things you've lost to addiction. All the money in your savings account went to a dealer and you've already pawned your jewelry. Now you're supposed to come up with $20K to pay for rehab? And yet, that's what it costs.
A short 28-day program in a private clinic isn't cheap. How can anyone afford that? Fortunately, there's a good chance you won't have to fork over $715 each day you're getting help. There are options available…if you know where to look.
Here are five ways to get thrifty and get the help you need:
Insurance Coverage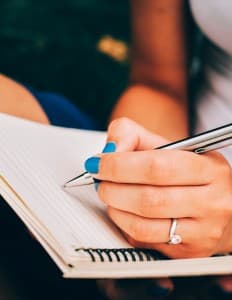 This can be a little tricky. (Isn't everything when it comes to insurance?) If you have health insurance, you can usually work things out so that at least part of the cost is covered.
First, contact your insurance carrier to ask if they cover inpatient rehab treatment and, if so, how much is covered. Once you choose a rehab facility, be sure to ask if they accept your insurance.
A few little tips to keep in mind:
Your insurance provider may have limits on the number of days they will pay for, the level of treatment you receive and its total cost.
You may still have a co-pay of $10-$150 per day with some types of insurance coverage – don't forget to ask about these little "add-ons."
Medicare and Medicaid
These government programs are often confused with each other (and confusing in general, thanks to their many regulations).
First, some quick definitions:
Medicare: This is a federal health insurance program. It is designed for people 65 or older and younger people with disabilities. Medicare has different parts (A, B, C, and D) that cover different things.
Medicaid: This is a federal and state program that helps cover medical costs for those with limited income.
Medicare and/or Medicaid may pay for all or part of your inpatient rehab treatment. Medicare Part A (hospital insurance) will cover treatment in a hospital setting…if the facility accepts Medicare and if your doctor submits a claim on your behalf. With Medicaid, on the other hand, eligibility mostly depends on your income level and coverage varies by state.
To see if you qualify for either of these programs, visit the Medicare and Medicaid websites or visit a local office to speak with a caseworker who can determine your benefits.
Sliding Scale Fees
Many facilities realize a lot of their patients can't afford to shell out $20K. In response, they set up a sliding payment scale -this means your treatment fees are based on what you can pay. They look at your income and work out costs based on what you can reasonably afford.
The facility typically assigns someone to go through a financial assessment with you and work out a payment plan. Be prepared to provide pay stubs or bank statements to verify your financial status.
Scholarships and Payment Plans
Some facilities offer scholarships that cover part or all of your treatment. These may be established by the program itself or funded by private donors. Ask each facility if they offer any scholarships, how much they cover and how you can apply.
If nothing else, the facility may help you set up a payment plan to cover your costs. You can work out a schedule with them and go from there.
Tax Deductions
Finally, don't overlook the potential tax break you can get be entering an inpatient rehab. If your total medical expenses for the year are more than 10 percent of your income, you can deduct anything over that mark.
The tax deductions may not help pay for the cost up front, but it sure can help you to save money down the road.
Additional Reading:   The Checklist: Good Rehabs Should Pass This Exam
Image Source: iStock