5 Things Doctors Might Not Tell You About Adderall
Prescription medications like Adderall are commonly used to treat attention deficit hyperactive disorder (ADHD) and narcolepsy, but in recent years, doctors have been criticized for overprescribing and abuse rates have skyrocketed. The Centers for Disease Control and Prevention reports an estimated 16.4 million children, ranging from ages 4 to 17, have been diagnosed with ADHD at some point in their lives. Around two-thirds of these children and adolescents are prescribed stimulant ADHD medications such as Adderall – a whopping 40 percent increase over the last decade.
The Truth About Adderall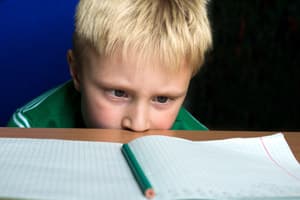 Adderall can increase a child's focus and control impulsive behavior, so many parents see it as a cure-all for "acting out "or a lack of academic drive. When the potential benefits of this drug are laid out in marketing advertisements or family physicians, it's hard for parents to see the harm in agreeing to a "trial run" of the medication. But Adderall does present dangers.
What parents need to understand is that Adderall is a Schedule II drug and a powerful stimulant – not a miracle cure for children's daydreams. If you are considering a stimulant drug like Adderall for your ADHD-diagnosed child or adolescent, it's vital to separate fact from fiction beforehand. With that in mind, here's a look at five potential side effects your doctor may or may not share with you.
Side Effect #1 Mood Swings
Although Adderall is commonly touted as a behavior modifier, it can also lead to rapid mood swings. Aggression, anxiety and irritability have all been linked to Adderall use.
Side Effect #2 Heart Problems
As a nervous system stimulant, Adderall increasing blood pressure and heart rate, possibly causing heart palpitations and arrhythmia. In rare cases, Adderall has also lead to strokes and heart attacks among children with a history of heart problems.
Side Effect #3 Depression
Adderall releases feel-good chemicals like dopamine in the brain. After prolonged use of Adderall, the brain's ability to release these chemicals naturally may become affected, leading to depression when not taken.
Invading College Campuses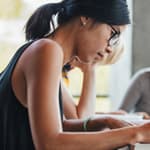 According to a study by the National Survey on Drug Use and Health, full-time college students are twice as likely to abuse Adderall as non-collegiate peers of the same age.
Additionally, they found that nearly 90 percent of the full-time college students who abused Adderall over the past year had also binged on alcohol during the previous month. Even more concerning, over half of those students were found to be heavy alcohol abusers.
As a medication for narcolepsy, Adderall acts as a stimulant to treat individuals who suffer from these types of sleep disorders. For those not suffering from narcolepsy, Adderall can cause restlessness, insomnia and the inability to remain asleep. In rare causes, prolonged Adderall-induced insomnia has lead to psychosis and hallucinations.
Side Effect #5 Dependency
In many cases, Adderall is abused for several years at a time – especially on college campuses. It is often referred to as a "study drug" or "get ahead drug." Throughout the course of abuse and addiction, tolerance to the drug increases. After prolonged abuse of Adderall, withdrawal symptoms occur in the drug's absence. These symptoms can include fatigue, depression and extreme cravings.
As Always, Safety First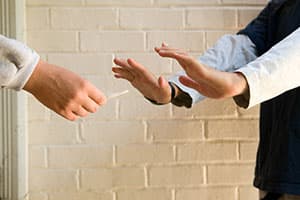 The abuse of Adderall and other stimulant ADHD drugs has become somewhat of an epidemic over the past decade.
Things have gotten so out of hand that even politicians have been compelled to take action. In 2013, Senator Charles Schumer publicly renounced the practice of abusing prescription medications to increase concentration and awareness.
College-age prescription stimulant abuse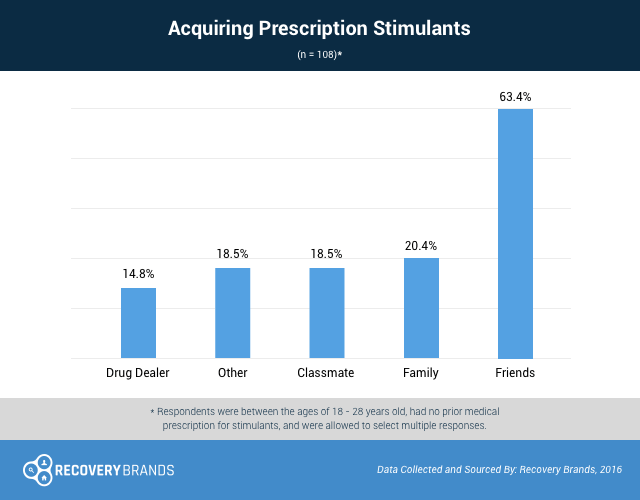 Many people are able to acquire prescription stimulants used to treat ADHD despite not having a doctor's recommendation. This is a far-reaching problem that may lead to widespread misuse. But where do these college-age individuals get ahold of these drugs? According to a 2016 survey conducted by Recovery Brands, 63% of young adults 18 to 28 years old get their doctor-prescribed ADHD stimulants by means of their friends. More than 20% get access to them through a member of their family, almost 20% from a classmate, and only 14.8% via a street dealer. Medical users can help out by tracking their ADHD stimulant medications in order to protect vulnerable young men and women from substance abuse and the consequences of it.
Read More
Although Adderall is a widely prescribed drug, parents should always use precaution when considering any medication for their children – no matter how common or "popular" that drug may be.
Additional Reading: Adderall Assessment Quiz: Are You Addicted?
Image Source: en.wikipedia.org, commons.wikimedia.org