5 Mistakes to Avoid If Your Loved One is Addicted
Mistake #1: Make It All About You
Chris was drunk again and Holly felt it was her fault. If she could only figure out what he needed, Holly could keep Chris sober. She wanted to be a better wife, but didn't know how. What could she do to help him beat this addiction? What could she do to make Chris love her enough that he would stop?
Holly was wrecked with the thought that she had failed as a wife. She was convinced Chris's commitment to stay sober was directly linked to his commitment to her. Every time Chris relapsed, she blamed herself.
You can't take responsibility for someone else's choices. You can't force someone to change. It's not your fault and their actions aren't about you. It's their addiction. They have to own it, not you.
Mistake #2: Make Choices for Them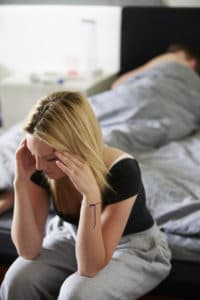 Kim laid the brochure on the table and studied Natalie's face. Her sister didn't seem happy and Kim wasn't sure why.
Kim had just laid out the perfect plan for Natalie's recovery. She signed Natalie up for rehab at the perfect facility. She found Natalie the perfect job co-op program for when she finished treatment. Kim even found the perfect apartment complex for Natalie to move into when she was ready.
Your loved one needs support. They might be incapable of making good decisions right now, but this doesn't mean you should make decisions for them. They must be invested in their decisions. Even if you "know what's best for them," they have to make those choices for themselves.
Mistake #3: Cushion the Pain
"They're going to shut off my electricity if I don't pay this bill tomorrow." The words spoken by Jeff's life-long friend echoed in his ears. Temperatures were in the single digits. How could he not help out his buddy?
Jeff had the money. He could afford it. Jeff also knew the reason Tim's bill wasn't paid was because Tim spent his entire paycheck on drugs. But,he couldn't let him freeze, could he?
You love them. You don't want to see them hurting. So you step in to "save" them again…and again…and again. This is called enabling. They never feel the consequences of their actions, so they are never motivated to make changes. Stop throwing out the net. Sometimes, you have to let them fall.
Mistake #4: Expect Instant Results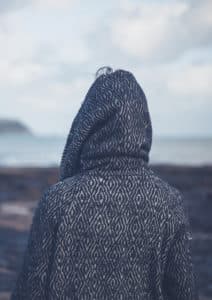 After years of struggling with addiction, Sam's father admitted he needed help. He sought treatment and claimed he was committed to staying sober.
Sam's heart was flooded with relief, joy and hope. That is, until months later when her dad relapsed. He explained it was a moment of weakness and swore he was still committed to recovery. He would attend more meetings and make more changes to overcome future hurdles. But Sam had given up. If her Dad hadn't changed by now, he wasn't going to.
Recovery isn't a Keurig. It's not an app. It's not a frozen pizza. In our society of quick fixes, it's easy to expect instant results for everything. Recovery is a process. It takes time. There will be setbacks. Patience and hope are essential ingredients.
Mistake #5: Stay in the Dark
Judy's mom gave her a book about addiction. Judy gave it back – unread. "I don't need this. Kevin is the one with the problem," she told her mom.
People kept trying to convince Judy to read about drugs and addiction. She wasn't interested in drugs. She had no use for them. She isn't an addict – her brother is the addict. Why was everyone focused on her learning about recovery? They should be focusing on Kevin.
When it comes to addiction and recovery, ignorance is not bliss. If your loved one is struggling with addiction, educate yourself about what they are going through. Learn what you should both expect in this process. With a better understanding of the causes and symptoms of addiction and the healthy supports for recovery, you'll be better equipped to help both yourself and your loved one.
Additional Reading:   When They Just Don't Want Your Help…
Image Source: iStock