Famous Child Stars and Actors Who Battled Drug Addiction and Alcoholism
Child stars and actors have it rough at times. While they are famous, they have everything, but as they become less popular, they fade away. Children who grow up under the critical (and hypocritical) eye of the media are three times more likely to abuse alcohol than the average young American. Here's a quick rundown of a number of child stars who suffered from addictions.
1. Macaulay Culkin
Macaulay Culkin, star of the Home Alone series, reported became addicted to oxycodone and heroin as well as benzodiazepines. He eventually dried out, but it left him with three suspended prison sentences and a $540 fine.
2. Jodie Sweetin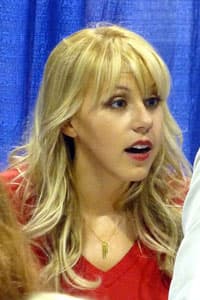 Jodie Sweetin was one of the Full House stars, along with the Olsen twins, but she started using meth because she was bored. She attributes her alcoholism and drug use to the end of the long-running show, which left her with little to do. She is now clean and talks about addiction and recovery.
3. Todd Bridges
Todd Bridges has had many roles, but he was a child actor in the Waltons, Little House on the Prairie, and, most famously, Diff'rent Strokes. Bridges struggled with crack cocaine addiction, and he was even arrested for the murder of a crack dealer, although a witness later testified at trial that Bridges was nowhere near the scene. Bridges is now clean.
4. Dana Plato
Dana Plato was a fellow child actor on Diff'rent Strokes, and she suffered similar issues. The roles that she obtained after the sitcom became fewer and fewer, and she spiraled into painkiller addiction. She died of an overdose at the age of thirty-four.
5. Corey Feldman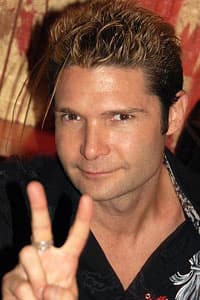 Corey Feldman has been in the public eye since the age of three. He starred in the Goonies and Stand By Me, gaining him widespread public recognition. He was apparently abused as a kid and worked to avoid the abuse. However, at the age of twenty, he was arrested for heroin addiction. He got finally got completely clean ten years later.
6. Haley Joel Osment
Haley Joel Osment is best known for his role in Sixth Sense, and he also played the young Forrest Gump. Unfortunately he ended up being arrested for DUI and possession of marijuana after flipping his car near LA. He ended up with a fractured rib and a resolve to get clean.
7. Amanda Bynes
Despite denouncing alcohol in 2007, Amanda Bynes has been repeatedly in trouble with the law with DUI-related incidents. The star of Hairspray, Love Wrecked, and Easy A now has a suspended license and has reached a settlement with those she injured. It remains to be seen whether she'll carry on with this wild-child path.
8. John Connor
The curse of John Connor strikes, with Edward Furlong being arrested repeatedly for substance abuse. Despite an initially promising career, his drug abuse has dominated his life, and it remains to be seen whether he'll get clean.
9. Britney Spears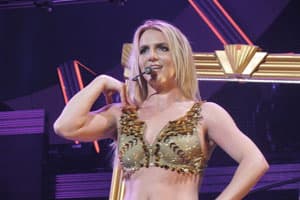 This list would not be complete without Britney Spears. She actually started her acting career with the Mickey Mouse Club at the age of 10, but she has hit the headlines several times thanks to her erratic behavior and prescription drug addiction problems. That said, she seems to be getting it back together now, so we'll look forward to her return to the pop scene.
10. Jaimee Foxworth
Jaimee Foxworth went from doing Family Matters to porn, so it's perhaps unsurprising she chose to rebel in other ways. She ended up taking prescription painkillers and mixing them with alcohol after the show ended. She was a fan of marijuana, although she now states that she is clean.
11. Tatum O'Neal
Tatum O'Neal is the youngest actor ever to win an Oscar, and that was for her role in Paper Moon. While she had a good career, she was arrested in 2008 for buying crack cocaine. She completed a drug addiction program as a result of the subsequent trial.
12. Melanie Griffith
A friend of Tatum O'Neal, Melanie Griffith started acting at the age of nine months, and by the age of seventeen, she had starred in a number of films that involved nudity. She had issues with cocaine, hash, opium, and alcohol throughout her career up until she checked into an addiction center in 1988. She would return to a clinic in 2000 after getting a painkiller addiction.
13. Lindsay Lohan
Who could forget Lindsay Lohan, the current favorite wild child of the press. Hardly a week goes by without someone mentioning her and her partying ways, although this appears to be tapering off at last. She's finally seeing a little sense and starting to clean up her act, but she still has a way to go.
14. Drew Barrymore
A lot of people forget that Drew Barrymore starred in E.T., and her fame came at a price. Smoking marijuana at twelve, cocaine at thirteen, and in drug rehab shortly after, Barrymore was a classic example of how child stars need protecting. She cleaned up her act and soon became a successful actress and producer.
Anyone can get clean and sober with the right help and the right mindset. If you, a friend or family member need addiction treatment, call a helpline today. If not our toll-free one – then another reputable one. Whether you're looking for exclusive treatment like the stars or something with different amenities that cater to your needs and budget, please call to get started.
Images Cited:
2. By GabboT (Jodie Sweetin 03) [CC BY-SA 2.0 (http://creativecommons.org/licenses/by-sa/2.0)], via Wikimedia Commons
5. By Toglenn (Own work) [CC BY-SA 3.0 (http://creativecommons.org/licenses/by-sa/3.0) or GFDL (http://www.gnu.org/copyleft/fdl.html)], via Wikimedia Commons
9. By Jen from USA. (Flickr) [CC BY 2.0 (http://creativecommons.org/licenses/by/2.0)], via Wikimedia Commons
13. By Christopher Macsurak (Lindsay Lohan) [CC BY 2.0 (http://creativecommons.org/licenses/by/2.0)], via Wikimedia Commons
Related Articles
Thank you for your feedback.
American Addiction Centers (AAC) is committed to delivering original, truthful, accurate, unbiased, and medically current information. We strive to create content that is clear, concise, and easy to understand.
While we are unable to respond to your feedback directly, we'll use this information to improve our online help.