Inpatient and Outpatient Video Game Addiction Treatment Clinic
Compulsively playing video games—to an extent that it causes disruptions in the person's life—was officially recognized as a "disorder" by the World Health Organization in 2018.1
Our increasingly digital lifestyles, the heightened sensory experiences of many games, plus the increasing connectedness of video games to social media and other aspects of every day life all can make it difficult for some people to balance their real life with virtual life. Recognition and diagnosis of this disorder is still fairly new, and there is not currently an evidence-based treatment protocol. Some behavioral health providers may direct compulsive gaming patients to more traditional addiction rehab treatment centers for help.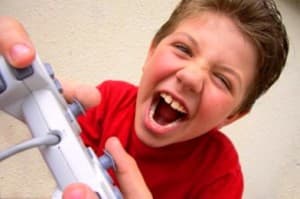 Addiction Rehab Programs
Addiction rehab programs are designed to help those who suffer from drug or alcohol use disorders detox from the substance, manage cravings and withdrawal symptoms, address the root cause of their addiction, and ultimately learn to live a sober life.
Some of the medical protocols for treating substance addiction (for example, prescribing Suboxone to patients in opioid withdrawal) will not be applicable to behavioral addictions like compulsive gaming. Other methods, however, such as cognitive behavioral therapy, group counseling, or even 12-step work, may positively effect some patients who consider themselves "addicted" to video games.
The therapy and counseling offered at a rehab center may help compulsive gamers identify underlying reasons for their behavior. Chronic depression, co-occurring substance abuse, or past trauma could all have an impact on the person's gaming disorder.
Not all rehab facilities are prepared to treat behavioral health addictions like gaming disorder. Patients seeking care for this condition may need to research several options before finding the right fit. A good place to start may be the treatment services locator provided by the Substance Abuse and Mental Health Services Administration (SAMHSA).2 The information presented below covers some general questions you may have about rehab options that are available.
Inpatient and Outpatient Facilities
Many people who decide to seek help for addiction often wonder whether inpatient treatment is more effective than outpatient treatment. Inpatient treatment is designed to be an intensive, full-time therapeutic regimen. Outpatient treatment allows patients to continue living at home and possibly continue working or going to school, depending on the treatment schedule. At both types of rehab facilities, patients get the help they need through regular therapy in a group setting, as well as on an individual level.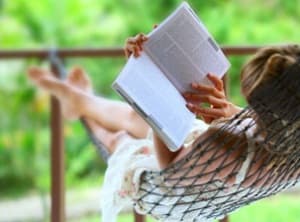 Guide to Private Rehab Centers
Private room rehab centers allow each patient to have their own private room rather than sharing their room with other patients. Many people have several questions about private rehabilitation facilities.
Read More
With residential rehab, patients live in the treatment center's comfortable settings, which are designed to help them feel at home. Patients live with one another and can provide vital support to each other while on the road to recovery.
Is My Privacy Protected in Rehab?
Many people who go to rehab are worried about their privacy. However, all rehabilitation centers endeavor to ensure the privacy of each patient. The Health Insurance Portability and Accountability Act (HIPAA) requires all healthcare providers to take measures to ensure patient information is kept strictly confidential.3
Before selecting a rehabilitation center, patients should always ask about patient privacy and confidentiality policies. Typically, most rehabilitation centers are more than willing to share these details with anyone who asks.
Not all rehab centers offer private rooms; however, there are many centers that do. Patients will usually have to pay an additional fee for a private room.
How Long Does Inpatient Rehab Typically Last?
The amount of time that it takes for an individual to overcome a  addiction will vary from person to person. While certain people may successfully complete a 28- to 30-day treatment program, others may need at least 60 days or longer to overcome severe cases of substance use disorder. Certain people may enter a short-term rehab program and find that they need an extended stay. Many rehabilitation clinics offer extended stay options to patients who need more time to overcome an addiction.
The Addiction Treatment Process
Treatment for addiction typically starts with a detox period to eliminating the substance of abuse from the patient's body. Some substances can lead to dependence when abused, so those patients must also go through withdrawal. Medications may be prescribed by the treatment clinicians to help make patients as comfortable as possible during this time. The bulk of addiction treatment is in therapy and practicing certain life skills.
Through therapy, addicts can identify their triggers to use drugs or alcohol and come up with plans to avoid those triggers or react in a new way when triggers are unavoidable. Rehab counselors can also help patients address any underlying mental health issues that may be uncovered during this process.
After patients successfully complete an inpatient rehabilitation program, they may be transferred to outpatient treatment and/or a sober living home as a step-down option. During outpatient care, patients can work with their counselors and medical staff to develop an aftercare program that will help them stay sober.
Paying for Treatment
The cost of addiction treatment is a concern for many people who need help. The cost of treatment will depend on a number of factors, such as the facility chosen, the length of treatment, and whether or not insurance will cover the stay. Some rehab centers offer payment plans to patients who can't pay the full amount up front, and some facilities offer full scholarships to patients in need. It will be up to you to discuss your finance options with the admissions consultant as part of your research process.
I Want to Find an Executive or Luxury Rehab Center
When professional concerns have stopped you, a family member or a friend from getting assistance for substance abuse or a behavioral addiction, executive rehabilitation programs may be what's needed. Combining top drug, alcohol or behavioral addiction treatments with the freedom of occasional laptop and mobile access, an executive or company president can achieve recovery while remaining attentive.
Frequently, fine substance and behavior treatment facilities feature the nicest amenities one would normally enjoy in 4 and 5-star hotels, with your health and wellbeing being the primary goals. From 5-star chef-prepared meals and fine linens to gym facilities and in-house massage therapy, you can get the greatest drug, alcohol or behavior treatment for yourself, your family member or your friend while relaxing in comfort.
Things to Consider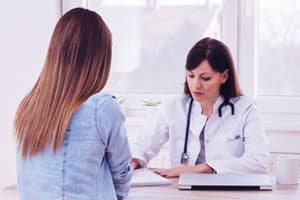 If a person is not willing to acknowledge his or her problem with drugs, alcohol, or behavioral addictions, an intervention may be necessary. Before conducting an intervention, it is important to read about the right and wrong ways to confront someone.
Before entering a rehab center, you should know that the treatment specialists will conduct an assessment of the patient. This intake assessment is important to help determine whether the treatment programs offered at the facility are right for the individual.
There are many treatment methods currently in use, and many treatment centers use 12-step programs, holistic methods, and even faith-based methods to help people overcome addiction.
Recommended Articles
Popular Rehab Center Locations
Sources
World Health Organization. (2018). Gaming disorder.
Substance Abuse and Mental Health Services Administration. (n.d.) Behavioral health treatment services locator. 
U.S. Department of Health and Human Services. (2013). Summary of the HIPAA security rule.
More resources about
Inpatient and Outpatient Video Game Addiction Treatment Clinic

: