What if Your Clinician Prescribed Porn Addiction Rehab?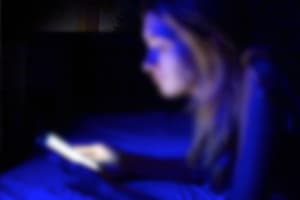 Porn addiction is not recognized in the American Psychiatric Association's Diagnostic and statistical manual of mental disorders,1 although some research includes excessive pornography consumption under the umbrella terms of sexual addiction or hypersexual disorder.2 Some pornography cases may be described in the World Health Organization's definition of compulsive sexual behavior disorder, a condition in which a person's compulsion to perform certain sexual activities is so overwhelming they will neglect their health, personal responsibilities, and other hobbies in favor of their compulsion.3 Some clinicians may refer these patients to an addiction rehab for treatment.
Information on Addiction Rehab
The benefits of rehab are widely recognized in the treatment of substance use disorder. Through evidence-based medical and psychological interventions, patients are able to safely detox and withdrawal from the substance of their addiction while learning to control their cravings, prevent future relapses, and address any underlying mental health issues. Not all of the medical protocols utilized in substance addiction rehab will benefit those who are believe to suffer porn addiction, but there are counseling and therapeutic aspects that this patients may find beneficial.
Not all rehab facilities will admit a patient for porn addiction or other compulsive sexual behaviors. These patients should expect to research many treatment facilities and individual practitioners before finding the right match. The Substance Abuse and Mental Health Services Administration (SAMHSA) has a behavioral health treatment services locator that may help in this search.4
The information presented below is a general overview of substance addiction rehab programs, and is not necessarily specific to compulsive pornography use or other compulsive sexual behaviors.
Inpatient or Outpatient Treatment?
Addiction rehab centers offer both inpatient and outpatient treatment options. Inpatient treatment is intensive and includes detoxification, medical attention throughout the withdrawal period, as well as counseling and therapy. Outpatient care is less intensive and consists of attending treatment therapy as directed for a specified schedule.
Inpatient treatment is best for those people who have seen a significant decline in their quality of life. If the disease of addiction progresses for long enough, it can damage relationships, destroy a person's health, and even lead to death from overdose and other health complications. Outpatient treatment is better suited for people either in the early stages of the disease or those who have recently finished an inpatient program and are ready to step down to less intensive care.
Understanding Rehabilitation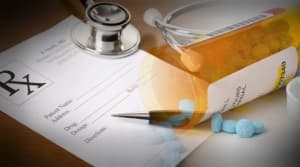 Addiction Rehabilitation Process
The journey to a healthy, sober life is not a quick and easy one. It is a lifelong commitment of dedication and hard work that is well worth the effort. Like any journey, the road to sobriety begins with simple steps forward.
Read More
All treatment at addiction rehabilitation facilities is private and confidential. Patients have no reason to worry about information of their treatment getting out into public.
Many treatment centers require that you have a roommate. If having a roommate is a problem for you, it is possible to find addiction treatment centers that offer individual rooms; however, they may be more expensive.
Normally, addiction treatment programs last for a minimum of 30 days; however, longer treatment options are available for people who require more help. People often stay in treatment for 60 to 90 days, or even longer for the most extreme cases. In some cases the patient will stay at the center for inpatient treatment for 30 or 60 days, and continue to visit the center for outpatient treatment after their inpatient treatment is concluded.
When you are admitted to treatment, the first thing you can expect to happen is that you'll talk to a counselor. The counselor will ask you multiple questions about your substance use and other meaningful behavioral topics. It is important to answer these questions honestly because they will be used to make a plan for your treatment.
After admission, your therapy will begin. All addiction rehab centers operate differently. Some centers focus on individual therapy, while others will offer mainly group therapy. It is important for you find a treatment center you feel comfortable in so take time to ask questions beforehand.
Paying for this care is easier than you think. It may be expensive, but most insurance plans will cover part of your treatment. In addition, many addiction treatment centers offer financing options so you do not have to pay a large sum all at once.
Other Considerations
When considering rehab, you must decide where to go for treatment. Some people want to stay close to home to be close to family members. Other people prefer to get away for a new beginning in treatment. Deciding what you want to get out of your treatment is important in making any decisions about where it's located.
You must also have a plan to battle the urges that are sure to pop up from time to time after rehab. Seeking the love and support of family while rebuilding relationships is a good place to start. It is also good to form new hobbies that can give you satisfaction and fulfillment. If you concentrate on staying healthy by eating right, exercising and resting, it can help heal your mind and body from what it has experienced over the previous months or years.
Before entering treatment, you or your addicted family member must admit that a problem exists. While treatment can be helpful if it is involuntary, it is much more likely to succeed if you understand your problem and want to work to cure it.
Executive & Luxury Centers
When management duties are deterring you or someone close to you from looking for assistance for a problem with substance abuse or behavior-related addiction, executive rehabilitation centers would be invaluable. By leveraging highly-rated substance abuse and behavioral addiction treatments with the freedom of occasional computer and mobile access, a business person can receive assistance while keeping up with professional demands.
Frequently, modern substance abuse and behavior treatment clinics furnish the top-shelf amenities you'd expect to enjoy only in America's best hotels, with your enjoyment and well-being being the areas of focus. From in-house massage therapy and housekeeping services to gym facilities and 5-star chef-prepared meals, you can get the highest-quality drug abuse and behavior treatment for yourself or someone close to you while keeping comfortable.
Additional Help
Before seeking help, there are many things you should research in depth. Learning about the types of treatment offered at specific centers can help you choose the right one for you. It is also important to learn about treatment options after you leave the addiction center. Twelve-step programs are an excellent way to continue treatment. If a family member refuses to admit they have a problem, learn about interventions and even hold one for them; this could be the extra push that person needs to seek treatment.
Sources
Karila, L., Wery, A., Weinstein, A., et. al. (2014). Sexual addiction or hypersexual disorder: different terms for the same problem? A review of the literature. Curr Pharm Des. 20(25):4012-4020.
American Psychiatric Association. (2013). Diagnostic and statistical manual of mental disorders (5th ed.). Arlington, VA: American Psychiatric Publishing.
World Health Organization. (2018). ICD-11 for Mortality and Morbidity Statistics.
Substance Abuse and Mental Health Services Administration. (n.d.) Behavioral Health Treatment Services Locator.
More resources about
What if Your Clinician Prescribed Porn Addiction Rehab?

: